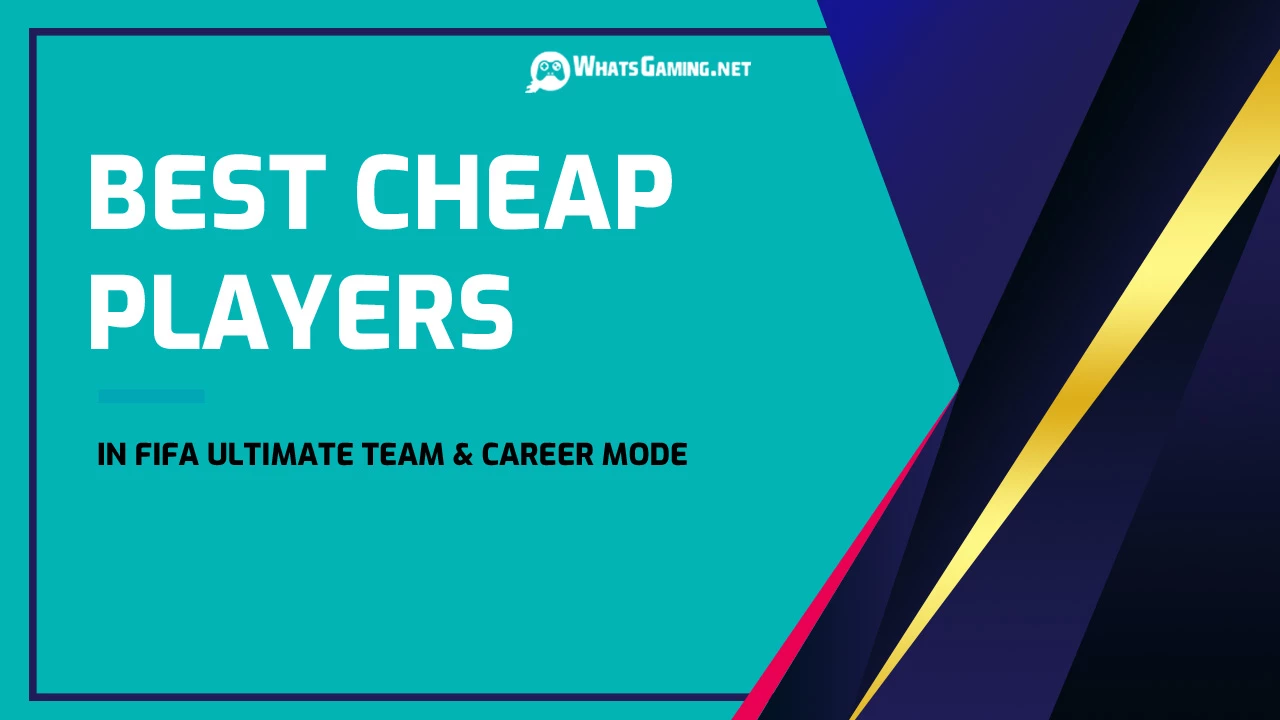 Best Cheap Players in Fifa Ultimate Team
The beginning of the journey in Ultimate Team mode is with a weak squad with very low-rated players. It's almost impossible to win and beat opponents with the default team that the game will give you. That's why gamers try to find better and better players for their team. By playing more, you will make lots of FUT Coins to use them in Transfers and buy consumables or players with them.
The biggest problem always is that the coins are not enough to buy your desired players. You want Neuer for goalkeeper? He is 45k. Or you want to put Cristiano Ronaldo as Striker? He is 65k... the gold version. And you don't have that much coins!
So, what most gamers do in this situation is to find best cheap players in FIFA Ultimate Team to build their squad. It might not be their favorite, but since the players are so good and do their job great, it will allow the gamer to win more and make more FIFA 23 Coins so he or she can buy better players in future.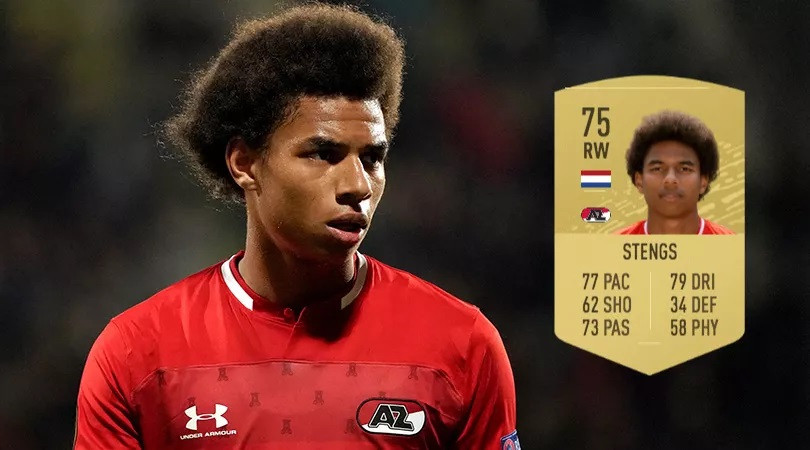 Cheap player selection tips in FIFA's career mode
Career Mode is one of FIFA's most popular modes where you're able to take control of an imaginary or a real team, from managing, hiring young players, training them, improving their skills, and if necessary, selling them for your club's profit.
Now, Career Mode is very complex, it makes use of AI, it has many many things to learn, but once you've created your club, one of the most important things is to do is to discover potential future legends also known as Wonderkids.
So, having a budget for your club allows you to invest on potential great players. It's common business that one may go for cheap players in Career Mode in order to save up some money for other tasks.
There are some tips and heads-ups if you want to find cheap players for career mode:
Go for lesser-known prospects who have potential to become great, because Wonderkids will cost your team millions to recruit, and not all teams can affor to pay for them.
Make use of potentially great young CB for strengthening your defence.
Go for silver players.
Look for free agents, the players with FIFA 22 contract expiry.
Best ranked free agent players
There's nothing cheaper than a free agent, so we're going to kick this article off with a list of the best free agents in FIFA 22 Career Mode – these are the players whose contracts are expiring at the end of your first Career Mode season, so you should be able to make them a contract offer from 1st January 2022. You'll want to get in there quickly before another club swoops in.
Being aware of players who will have FIFA 22 Career Mode contract expiry in 2022 can really help you build your squad without too much of a down payment. Of course, if you try to sign a big-name player in this way, you might find that their wage demands are pretty high.
Ranked by their potential rating, these are the 6 best free agents whose contracts will expire during FIFA 22's first season:
Alfredo Talavera
Jason Denayer
Alexis Vega
Guillermo Ochoa
Cesar Montes
Callum McCowatt
Cheapest young players
The cheapest way to find young players in fifa 22, you must look for players that their contract ends at the end of current season. All you have to do is to offer them a new contract, which is called FIFA 22 pre contract signing, which requires some portion of luck from your side. Here's the list of cheapest young players in FIFA 22 highlighted for saving time:
Maarten Vandevoordt (GK)
Kjell Peersman (GK)
Guillaume Restes (GK)
Noah Mbamba (CB)
Giorgio Scalvini (CB)
Fabio Chiarodia (CB)
Jarrad Branthwaite (CB)
Arnau Martínez (RB/RWB)
Gonçalo Esteves (RB/RWB)
Milos Kerkez (LB)
Cristian Riquelme (LB)
Fabio Miretti (CM/CDM)
Charlie Patino (CM/CDM)
Abdul Fatawu Issahaku (CAM)
Mateus Fernandes (CM/CAM)
Sidney Raebiger (CM/CAM)
Luke Harris (CAM)
Sávio (RW)
Kayky (RW)
Luca Oyen (LW)
Naci Ünüvar (LW)
Antonio Nusa (LW/ST)
Youssoufa Moukoko (ST)
Marko Lazetić (ST)
Mathys Tel (ST/CF)
Best Cheap Players FIFA 22 Ultimate Team
Here's the list of best cheap players FIFA 22 in Ultimate Team mode:
Peter Gulacsci (Hungary, Bundesliga) – 7,300 fifa coins
Serge Gnabry (Germany, Bundesliga) – 7,500 coins
Ilkay Gundogan (Germany, Bundesliga) – 7,500 fut coins
Marcos Acuna (Argentina, LaLiga) – 7,600 coins
Iago Aspas (Spain, LaLiga) – 7,600 coins
Jorginho (Italy, Premier League) – 7,800 coins
Jamie Vardy (England, Premier League) – 7,800 coins
Paul Pogba (France, Serie A) – 7,800 fifa coins
Yann Sommer (Swizerland, Bundesliga) – 7,800 coins
Sergio Busquets (Spain, La Liga) – 7,800 coins
Jordi Alba (Spain, La Liga) – 7,900 fut 22 coins
Lautaro Martinez (Argentina, Serie A) – 13,000 coins
Ciro Immobile (Italy, Serie A) – 13,300 coins
Aymeric Laporte (Spain, Premier League) – 13,500 fifa 22 coins
Sergej Milinkovic-Savic (Serbia, Serie A) – 13,500 coins
Thiago (Spain, Premier League) – 13,800 coins
Wojciech Szczesny (Poland, Serie A) – 13,800 coins
Marcelo Brozovic (Croatia, Serie A) – 14,000 coins
Marco Veratti (Italy, Ligue 1) – 16,000 coins
Rodri (Spain, Premier League) – 16,500 coins
Trent Alexander-Arnold (England, Premier League) – 16,800 coins
Fabinho (Brazil, Premier League) – 16,800 coins
Huge Lloris (France, Premier League) – 17,000 coins
De Gea (Spain, Premier League) – 17,000 coins
Andrew Robertson (Scotland, Premier League) – 17,000 coins
Marc-Andre ter Stegen (Germany, LaLiga) – 21,000 coins
Keylor Navas (Costa Rica, Ligue 1) – 21,000 coins
Toni Kroos (Germany, LaLiga) – 21,300 coins
Rúben Dias (Portugal, Premier League) – 21,300 coins
Luka Modric (Croatia, La Liga) – 21,800 coins
Joshua Kimmich (Germany, Bundesliga) – 28,000 coins
Harry Kane (England, Premier League) – 28,500 coins
Casemiro (Brazil, Premier League) – 29,000 coins
Jan Oblak (Slovenia, LaLiga) – 29,500 coins