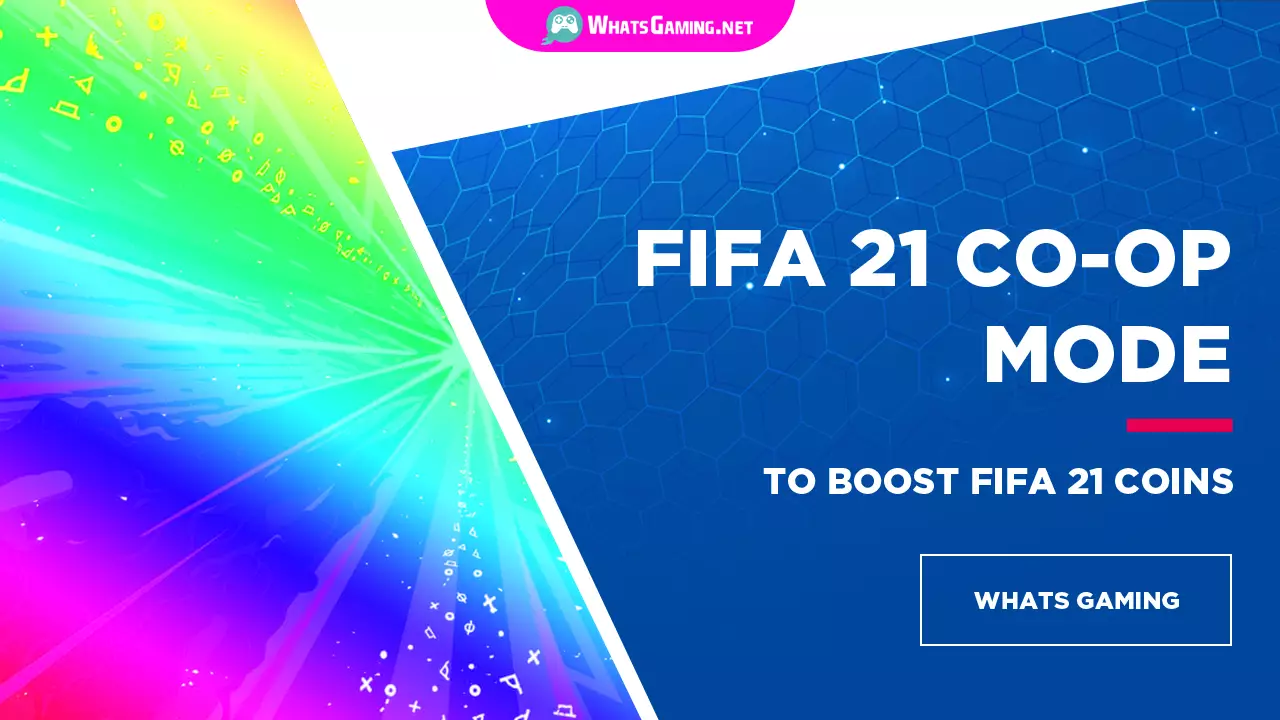 Boost Earning FIFA 21 Coins with Co-Ops
The new release of FIFA, i.e. FIFA 21 comes with a lot of hot new features that makes playing FIFA a fun and adventurous experience. One of the features that requires more than one player is called Co-Op mode. Without having teammates, FIFA may look a bit boring, because you'd have to play lots of games alone.
What is Co-Op in FIFA 21?
Co-Op is EA's new way of getting gamers together by choosing a teammate and playing online or even offline games together. Basically, you will be the captain and you can visit the Co-Op mode. To get to the Co-Op lobby, you will have to pick a partner to play with. All you have to do is to add a username and they will be added as your assistant. Then, you as the captain will choose what to do. You can play Squad Battles, Division Rivals, or Friendly matches. Either one you choose, you will be playing the game and when it's done, the amount of FIFA 21 Coins you will receive will be boosted. This way you can earn FUT 21 coins faster than playing alone.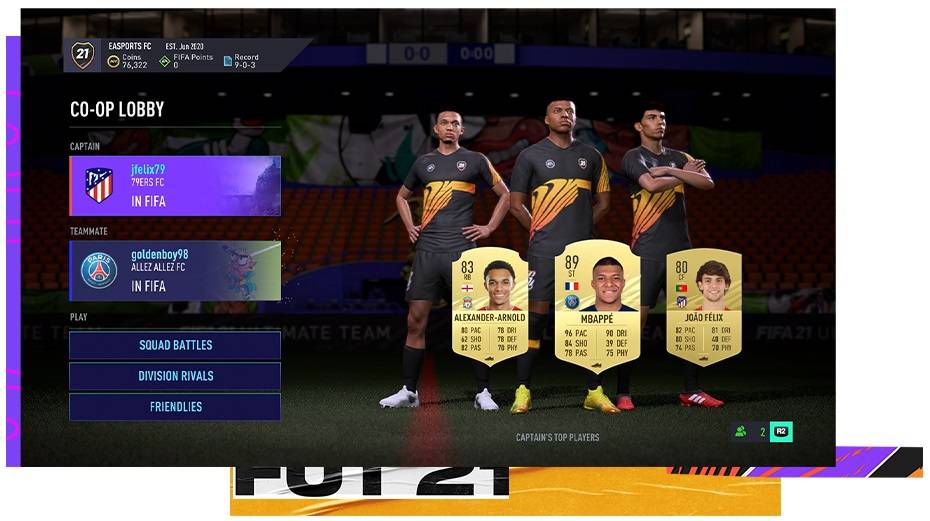 Here are a few questions and answers about Co-Op:
Q: How many teammates can I add?
A: You can add up to three team mates. It means you can play the games as four teammates including you.
Q: How to add new friends in Co-op?
A: Press R2 / RT, after that you should choose your assistant and then you'll see the Co-Op lobby where you can choose the type of game you want to play together.
Q: Can the teammate choose what type of game to play?
A: No. Only the captain can pick the game mode and once the teammates are ready, the game than begin.
How to make FIFA 21 Coins Faster
Now that we know how playing FIFA 21 together will boost earnings, you may wonder what other ways are there to boost the coins you make in FIFA.
In general, FIFA Coin boost happens when you earn more XP throughout your online battles, with higher levels you achieve the coins you make will be boosted. This is a rewards of improving your team and unlocking higher levels in FIFA 21. Boosted FIFA 21 Coins will be one of the rewards you'd expect in higher levels.
Other than that, there are some objectives in FIFA 21 Ultimate Team, that when you complete, you will get a FUT coin boost which is really great. Namely, Division Rivals and Squad Battles are great modes to win more FIFA Coins if you want to increase your balance to buy greater players for your squad.
Of course, you can buy cheap FIFA Coins from WhatsGaming as well. It's an easy way to achieve higher amount of FUT Coins when you don't want to spend a lot of time playing difficult online matches.
Either method you choose, we wish you have a great time playing FIFA 21 just like we are!