Cheap FIFA 22 Coins Guide: Where to Buy Cheapest FUT 22 Coins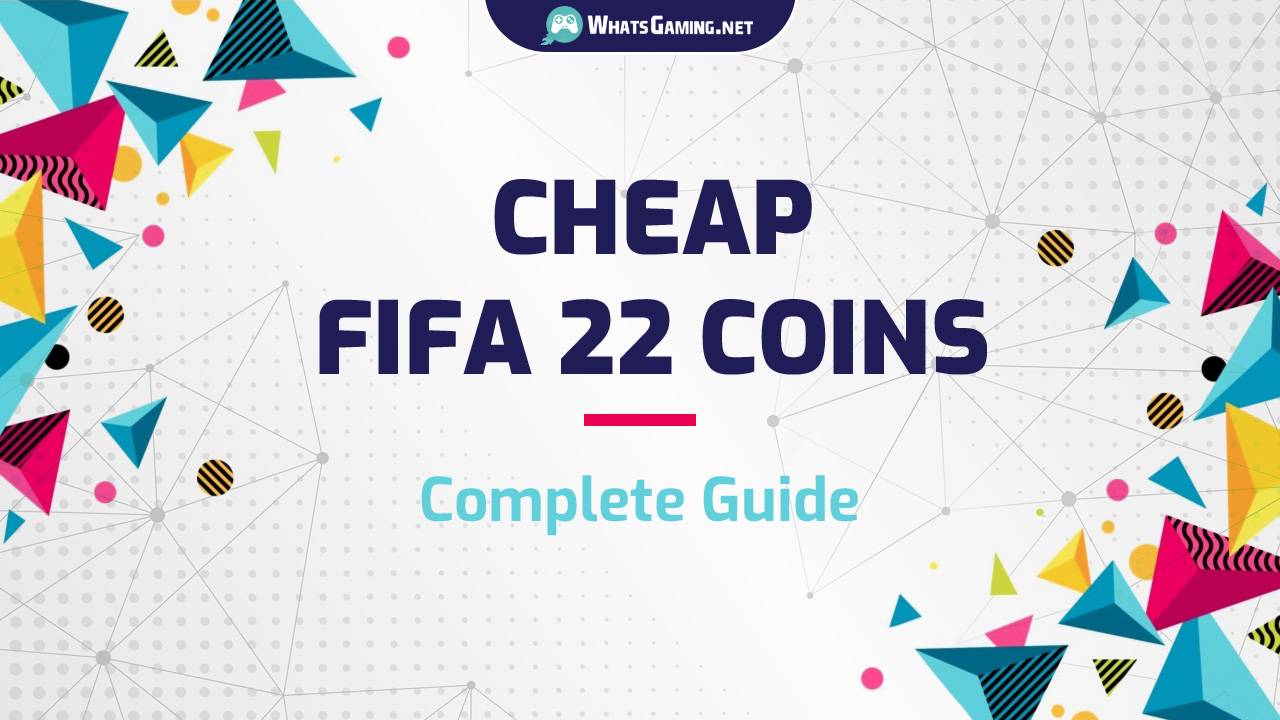 © WhatsGaming
Every new FIFA player feels like they can't get enough of the game and they just want to play over and over. Especially with FIFA 22 new addition to Pro Club where you can play matches with some of your friends at an event or compete with them at friendly matches. One of the ways to enhance your FIFA experience, especially in Ultimate Team mode, is by having coins. You can carry your FIFA points from the previous FIFA version you played to the new version on the same platform but you can't transfer your coins which naturally makes you start playing the matches and use different tactics to get them all over again. You may wonder what are the easiest ways to get more coins for your game. Here we're going to give you some tips on how to get FIFA coins faster.
Introduction to FIFA coins
FIFA coins are the worthiest assets that cannot be transferred from another account or third parties. Even if you have multiple accounts on different platforms and try to send coins from one account to another, EA Sports notices such activities and penalizes you which includes coin restrictions, and above all, banning. To purchase players and other items in the Transfer Market, you need to have coins in your wallet. This also helps you to keep pace with the competition. As you play FIFA Ultimate Team matches and work on your tactics, you'll receive weekly rewards which include FUT coins, Player packs, Items, Consumables, etc. It also affects your FUT Club performance.
FIFA coins need to be earned via challenges, tournaments, matches, or by trading and selling your cards on the Transfer Market. If you're not in hurry to get your rank up or like the challenge to up the leaderboard, playing FUT matches, completing the challenges, and enjoying the process can bring you lots of coins. The following information will help you recognize the most coin-generating modes in FIFA 22.
Save up in buying FIFA 22 coins
FIFA 22 has granted us lots of challenges to play with friends or solo to never get bored and get lots of coins. Some players tend to play the game casually and some want to get their rank as high as possible. We all know that whether you play the game for fun or competitively, you need to gather up a strong squad for yourself. So how do you do it if you don't have enough FIFA coins?
Loan Players
This option has been introduced to FIFA since FIFA 15. This is a great chance to try new players before buying them on the Transfer Market. Imagine how would it be to experience having the likes of Ronaldo or Mbappé on your team. This is a great way to see if a player suits your squad before spending hundreds of coins on them. Loaning players add extra and different kinds of quality to your squad but before you try out a player, make sure they fit in your squad. You can recognize the loan players by the blue line around their cards and a blue circle at the bottom right corner.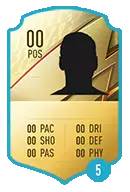 The number in the blue circle indicates the number of matches a player can play before his contract expires and turns into an out-of-date card. You have the chance to improve your squad by having loan players in your squad and winning lots of matches with them.
Participate in tournaments
FIFA 22 tournaments have great ways to get you to your coin need. In tournaments, you get players with an opportunity to get as many coins as they win. You can access this mode under Play> QuickPlay Modes. There are different types of options you can see here:
New Tournament: This mode contains over 60 tournaments from 25 different countries. It is also called "the real-life tournament" mode.

Custom Tournament: Start your own custom-made tournament here. 3 options are available: League, Knockout, and Group, and Knockout​​​​​

UEFA Champions League: You get to set up a UEFA championship tournament here. Choose from 32 real-life UEFA champions league clubs or replace them with other available European clubs in FIFA 22.

CONMEBOL Libertadores: CONMEBOL Libertadores tournament 2021-2022. Choose from the 32 suggested teams or replace them with other available teams from Brazil, CONMEBOL, or Argentina.

Women's Int'l Cup: This is similar to FIFA Women's World Cup. Select your team from the 16 suggested teams and play the women Groups & Knockout tournaments.

Playstation / Xbox Tournaments: Official FIFA 22 online 1v1 matches.
Squad Building Challenges
Base on the real-life Football series, new time-limited SBCs (Squad Battle Challenges) will be released which requires to be completed by doing some tasks. The tasks are here to test your squad-building skills and reward you at the end. You will find these challenges under the Play menu which are categorized as All, Live, Leagues, etc. Once you select the challenge and enter the Squad Editor, you will see the requirements in red on the right side of your screen. As you complete each of the requirements, they turn into green colors. Note that you need to purchase players and put them in the right positions in order to complete the SBCs. Sometimes you pay lots of coins and buy the players but the chemistry goes wrong and you waste your FUT coins. If you want to prevent such things, you can use Squad Editor simulators online to test players' chemistries before you purchase them.
SBCs can affect the value of all the trading players on the Transfer Market. As gamers rush into completing the challenges, TOTW cards (Team of the week) or promotional players will get a rise in their values. So if you ever had a rare card, you may want to wait and sell them at the right time to make a huge profit.
Objectives
When you begin your journey in FIFA 22 Ultimate Team for the first time, you may get confused as there are some in-game instructions you need to follow, and some start-up matches to complete. But the system pretty much gives you the directions and all you have to do is follow them step by step. After picking your country in the FUT mode, you will be given 22 players as your first squad. The next thing is the "welcome to FUT" objective which will give you rewards after completing. Season matches and purchasing a player from the Transfer Market with the given FUT coins are your next objectives to complete. You will receive rewards anytime you finish a match. It is recommended to complete as many Objectives as you can to earn more FUT 22 coins each week.
Where to buy cheap FIFA 22 coins
If you'd rather have FUT coins faster in your account and don't have the time to play that many matches, you can buy them online from trusted coin suppliers. EA Sports doesn't support the idea of transferring FIFA coins from third parties but a professional FIFA coin seller can do this for you without facing issues. Unless you deal with scammers and give your information to the wrong websites, all FIFA coin websites can guarantee a successful FIFA coin transaction to you. There are ways to avoid untrustable websites and limit the threat of getting banned which acknowledging them will make a huge difference in your FIFA coin buying experience.
It's easy to just search on the internet and buy FIFA 23 coins from the first website you see. But remember that trusting the wrong coin seller who doesn't understand EA guidelines will get you in trouble of getting banned. Since there is no official organization to monitor all coin suppliers, it is your responsibility to purchase coins from reliable and legit sellers and take care of your FIFA account. You need to act smart if you don't want to get caught. A good FIFA coin seller and a fraud coin supplier have lots of differences in the service they provide. For example, a trustable coin supplier usually has these standards:
Refund policy: A legit supplier will be ready to refund your money according to their policy. So make sure the supplier provides this option before purchasing coins.
legitimacy: It might surprise you to know how many scam websites exist. Ask them if they provide their coins from legit sources and if they work fine on the current version of FIFA.
After-sale services: Any sort of issues or errors you receive after the coin delivery from your preferred website must be assisted and eliminated before EA notices. Ensure about your vendor's policy towards these problems. Also, you need to be able to access the customer service any time you want. So it is important that the coin supplier have live customer service even on holidays.
Supporting all platforms: A legit coin-selling website must provide the option to buy as many coins as you need for any platform you play FIFA on.
FIFA coin price: If you consider more than one FIFA coin seller and wonder which one is the best, compare the coin rates and see which one offers the best prices. Never buy coins too cheap or too expensive.
Since FIFA 16, WhatsGaming has always been ready to transfer safe FIFA coins to all users. Easy process, using an automated platform to transfer coins safe and fast, cheap prices with guarantees after the delivery, occasional discount codes, and many more exclusive deals only at WhatsGaming. You can start choosing your console model and your favorite transfer method right at the buy coins menu, and use the code "Blog" for an extra discount, and have cheap FIFA coins delivered to your account fast and secure!