FIFA 20 - Predictions for the TOTSSF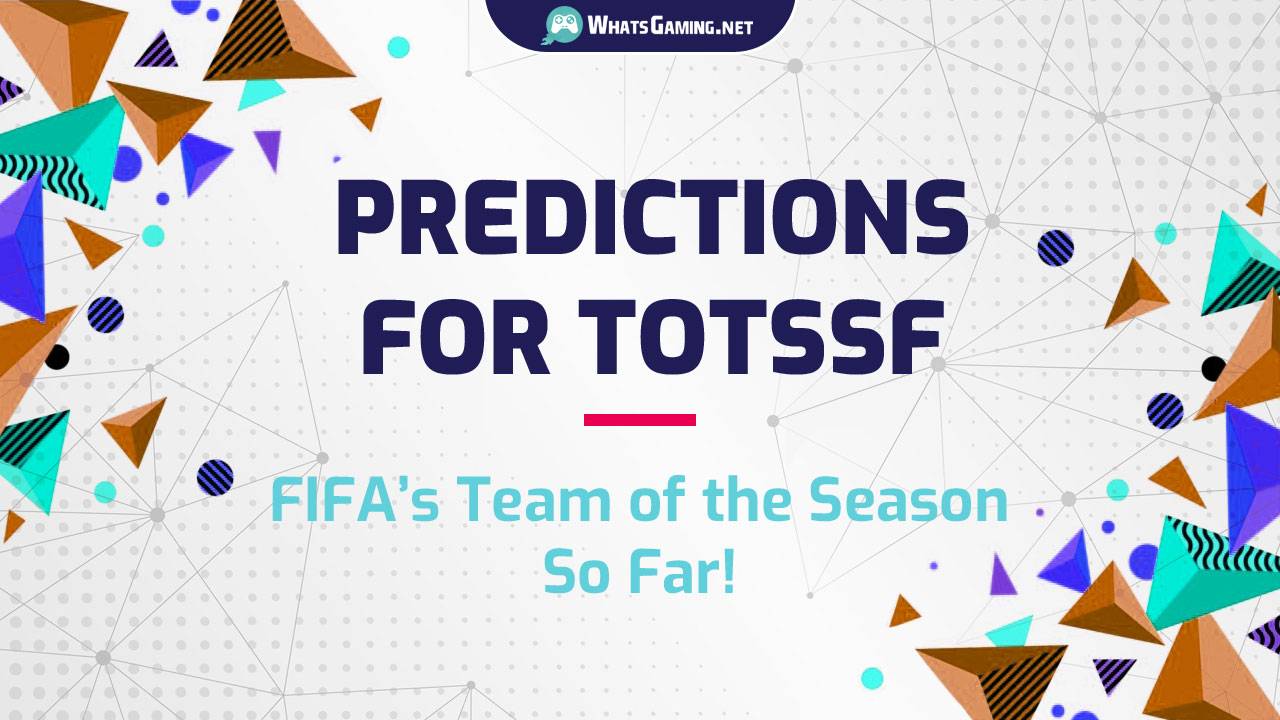 © WhatsGaming
EA announces the TOTS event for FIFA 20. This time it's Team of the Season so far (TOTSSF) and will start soon. We'll tell you what we already know about it.
On April 17th, EA Sports announced the start of the new TOTS event. The first thing to appear is the Community Team of the Season, for which fans can vote.
When does the team often start the season so far event?
The first Team of the Season will appear in FIFA 20 Ultimate Team on Friday April 24th at 7:00 p.m. (MET + 1).
Why is the TOTS suddenly called TOTSSF?
This year, due to the current corona crisis, the TOTS event is a little different than FUT veterans are used to. In this TOTS, the performance of the players is counted up to the last match day before the football break.
All services provided after the Corona virus-related break will no longer be considered for this year's TOTS. Strong performances are then awarded with TOTW or man-of-the-match cards.
Which players can be chosen?
You can use the FUT community pages FUTWIZ and FUTHEAD to vote for yourself who should end up in the TOTSSF community. Players can be selected from all over the world who have received a maximum of one performance-based special card in FUT 20.
What are the rules for voting at the TOTSSF community:
You can choose a maximum of 5 players from the same league
At least 2 goalkeepers
At least 6 defenders
At least 6 midfielders
At least 3 strikers
The FutHead forecast for the community TOTSSF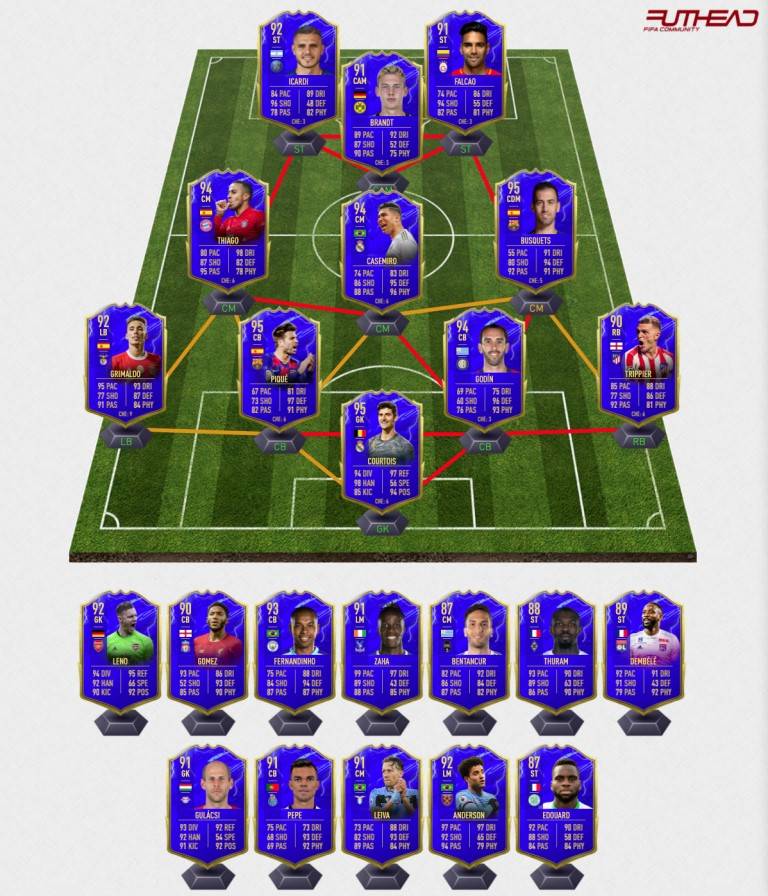 Goalkeeper:
TW: Courtois (Real Madrid)
TW: Leno (Arsenal)
TW: Gulacsi (RB Leipzig)
Defender:
LV: Grimaldo (Benfica Lisbon)
IV: Pique (FC Barcelona)
IV: Godin (Inter Milan)
RV: Trippier (Atletico Madrid)
IV: Gomez (Liverpool FC)
IV: Fernandinho (Manchester City)
IV: Pepe (FC Porto)
Midfield player:
ZM: Thiago (Bayern Munich)
ZM: Casemiro (Real Madrid)
ZDM: Busquets (FC Barcelona)
ZOM: Brandt (Borussia Dortmund)
LM: Zaha (Crystal Palace)
ZM: Bentancur (Piemonte Calcio / Juventus Turin)
ZM: Leiva (Lazio Rome)
LM: Anderson (West Ham)
Striker:
ST: Icardi (PSG)
ST: Falcao (Galatasaray)
ST: Thuram (Borussia Mönchengladbach)
ST: Dembele (Lyon)
ST: Edouard (Celtic)
The most prominent candidates this year include Sergio Busquets and Gerard Piqué from FC Barcelona, ​​Diego Godín from Inter Milan and Thibaut Courtois from Real Madrid.

The following players from Germany are involved in this TOTS:
Péter Gulácsi (RB Leipzig)
Nordi Mukiele (RB Leipzig)
Ozan Kabak (FC Schalke 04)
Thiago (FC Bayern Munich)
Julian Brandt (Borussia Dortmund)
Marcus Thuram (Borussia Mönchengladbach)
Fabian Klos (DSC Arminia Bielefeld)

How long does the event last?
As a rule, the TOTS event in FUT runs over several weeks, in which a new team of the season of a major league appears every week. We are again expecting a multi-week event that will last at least 5 weeks.
What happens when football is played again?
EA Sports has already made it clear in a blog entry that if the football leagues end this year, there will be no further Team of the Season event. Top performances in the remaining games will instead be recognized as usual in the form of team-of-the-week (TOTW) or man-of-the-match (MOTM) special cards.
What else do you need to know about the TOTSSF event?
This year there will again be numerous weekly tasks and SBCs for the TOTS event. For the latter, it is important to have a few FIFA coins in your account to invest.
It is also quite possible that the transfer market will go crazy again during the TOTS event and that extremely strong players can be bought for very few FIFA coins. However, you have to decide whether you want to sell expensive players from your current squad quickly before they are worth less, or rather keep the players in order to have a strong team until or during the TOTS promotion.

We hope we could give you a good impression of the TOTS EVENT in FIFA 20 and hope you enjoy it.