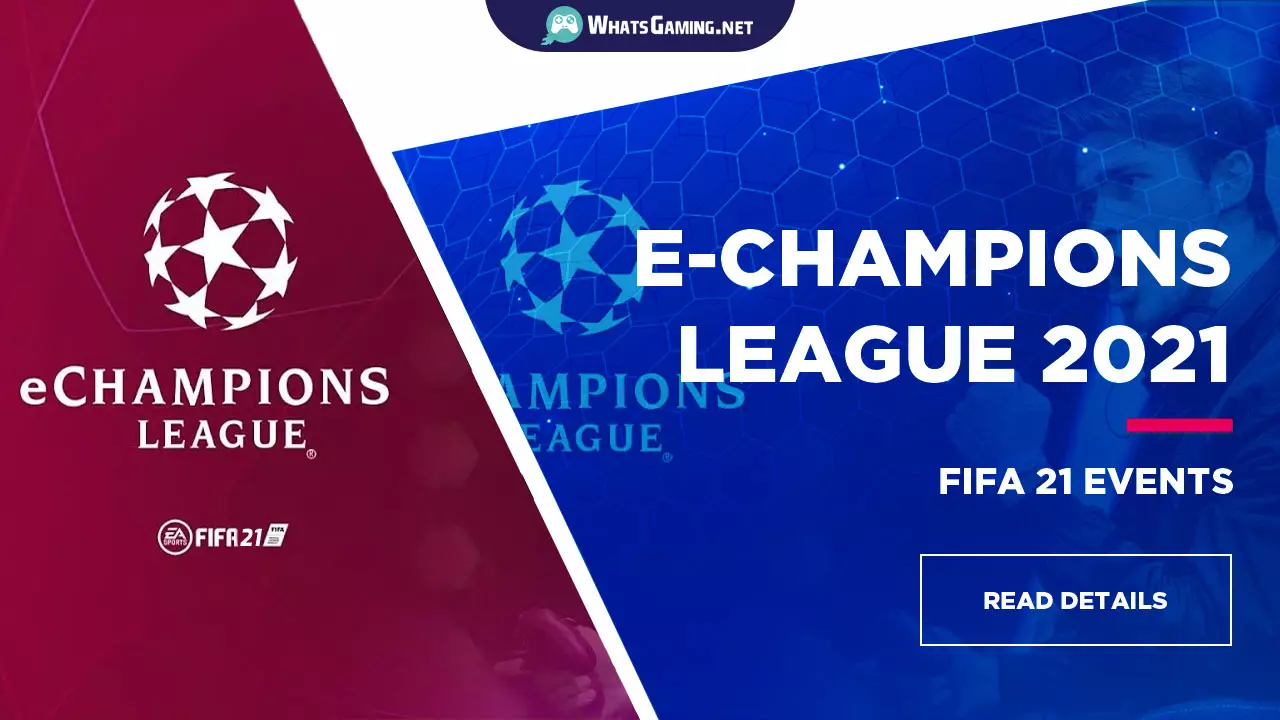 FIFA 21 eChampions League
Yesterday EA announced that there will be another round of eChampions League (eCL) in FIFA 21. The previous events dated May 2019 and August 2020. And this year's eCL will take place on May 28th 2021.
This year's EA eChampions will be special. The top UEFA Champions events in 2021 in real life will be used in FIFA 21. And it will be a new experience for gamers of FIFA.
Registering in FIFA 21 E-Champions League
You have till the end of December 2020 to get into the competition for e-Champions. But the requirement is to be verified. It means your account should be verified so it's clear that you live in Europe. Only Europeans can apply for eChampions just like the real UEFA.
So, the competing players should register to FGS21 before the end of 2020 and must complete Elite 1 in the Weekend League in FIFA 21 by then so they're known as FUT Champions before trying eCL.
When all applied for eCL, the games will start on February first, 13th, 14th of 2021. And the knockout stage will be on May 1st and 2nd and the final of eChampions will be held on May 28th 2021. So, it's really important to improve your squad before entering this competition. You may need lots of FIFA Coins to buy icon players and improve them for eCL.
How are the eChampions League winners chosen?
First of all, on January 27th, 32 players of FGS21 European Regional Leaderboard will meet the 64 winners of FGS19 and 20 and eCL will qualify them again. The matches will broadcast on EA's Youtube & Twitch channels.
eCL Online Qualifier (February 1st, 13 & 14, 2021)
Stage I - Feb 1, 2021: Verified PS4 players for eCL start competing each other in the first stage, and the top 64 winners will move to the next level, which is Group Stage.
Stage II - Feb 13-14, 2021: The winners of the previous stage who are invited for Stage 2, will play through a Swiss Group Stage and double elimination bracket and the winner 32 players will proceed to the knockout stage of eCL.
eCL Knockout Stage (May 1 & 2, 2021)
The winning 32 players of Stage 2 will compete through a double elimination bracket and 8 of them will be picked for the final round of eChampions League of FIFA 21. The top 4 will fight for the winners bracket and the other 4 will be fighting for the losers bracket.
eCL Finals (28th May, 2021)
In the finals of eCL, the eight players will be competing through a double elimination bracket and will eliminate each other until the champion of the league is determined.
The eChampions League's Prize
The winner of eCL will receive $280,000 as a reward. It's a big prize and a big challenge. If you see it in yourself, be prepared for the given dates to challenge your skills. May the odds be ever in your favor!