FIFA 21 Official Trailer, Pre-Order & Release Date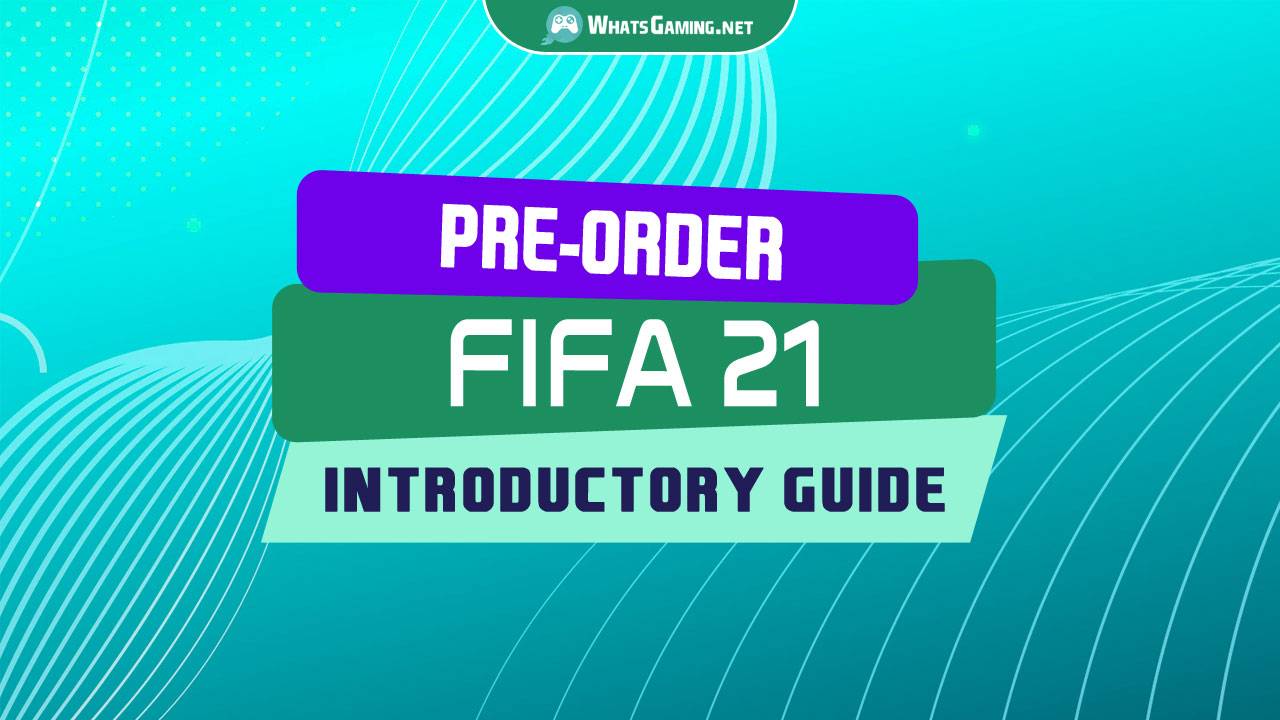 © WhatsGaming
Yesterday, EA Sports posted the first official video of the long-anticipated FIFA video game, FIFA 21.
The trailer goes on describing the new features that FIFA 21 is bringing for the gamers as well as lots of recorded videos of players scoring in FIFA 21. In this article, we will share details about FIFA 21, how to get the most out of it, how it boost your FUT 21 Coin earnings and so on.
The Most Social FIFA Game Ever!
The first thing you will notice about FIFA 21 is how social interactivity comes into play in the new series of FIFA. The new feature called FUT Co-Op is how EA engages gamers to cooperate in winning games in FUT and receive boosted shared coins as their reward. You can play alone in FUT or you can invite a friend and win together in Division Rivals and the result will be somewhat boosted Fut 21 coins for both of you.
In Co-Op mode in FIFA21, you will have three options: to play Co-op, to assist in Co-op and to play Co-op Rivals. After winning in any of these three modes, you will receive a group rewards which is much better than playing solo.
Another social aspect of FIFA 21 is FUT Events. It's meant to take cooperation into global level. The first thing you need to do is to use Social Media hashtags to promote your team, something like #TeamRashford. And then play in FUT with global gamers joined with you. As a result, club items, FUT 21 packs and coins will be unlocked in FUT Events mode. The community events will bring much bigger shared rewards for each of the globally joined gamers.
FIFA 21 MEANINGFUL MOMENTS
When great things happen in real-life Football leagues, such as, great scores, extraordinary free kicks on goal, great saves by the defenders or the goalies, these happenings will be reflected in FIFA 21 as Meaningful Moments and as a result, the FUT 21 cards will receive a skill boost based on that real-life event.
So, for example a great tackle the blows everyone's mind will have an increased tackling skill for that player in FIFA 21.
CORE MODE IMPROVEMENTS
If you open the Division Rivals and play the Squad Battles, you will be able to find out your skill level through AI. instead of waiting for rank qualifiers who do it manually. So, if your rank is III, IV, V, etc., it will be known in with improvements of Core FUT Mode enabled which makes your game even more rewarding that before.
And if you're up to try something new in FIFA 21, you can choose Live FUT friendly matches, where house rules & squad rules will join to enable diverse matches for you through the whole season.
FUT STADIUM
This section makes really big changes and customization to your stadium possible. With the new FIFA 21 FUT Stadium you will be able to choose the team's cheering style, trophies, welcome music and so on. Change everything you like to make it feel right at home! And the good thing is that your options get better and more advanced in customizing stadiums once your team improves and wins more in FUT.
FIFA 21 100 FUT ICONS
EA has outdone itself in the 100 FUT icons in FIFA 21! With the upgraded look of football history's superstars such as Pele, Maldini, Cruyff, Eto-o, Ronaldo and many more, you can now work hard to earn the FUT 21 Coins required to buy those great players in your team. With the new technology advancement in PS5 and Xbox Series X, you'll sure have much more fun playing with those icons in your squad, as the movements the graphics & visual effects are much more realistic in FIFA 21. But as we explained in an earlier blog, Nintendo Switch will still use the old technology for playing FIFA 21 and the new generation of consoles is limited to PS and Xbox for now. Luckily we at WhatsGaming offer PS5 FIFA 21 Coins and of course Xbox FIFA 21 Coins for Series X fans.
FIFA 21 Coins Cheap
Now that all the excitement is here to build the squads through hard work, you can have a glance at the other ways around. Since we are gamers ourselves, we care about your experience with FIFA 21. Coins are offered at a really cheap price and fully affordable here, using WhatsGaming's innovative and automated platform. It's really important to make use of an automated system, because the more coins you will need, the more security your account will demand, and WG will make available just that for you. In the past few years we have done our best so our clients accounts never get banned and we have been successful.

BUY CHEAP FIFA 21 COINS NOW!
In addition to security of the accounts, occasional coupon codes are given away for those who can't buy FIFA 21 coins at the given price. We offer the cheapest possible prices.