FIFA 22 Glitch - Can You Get FIFA 22 Coins for Free?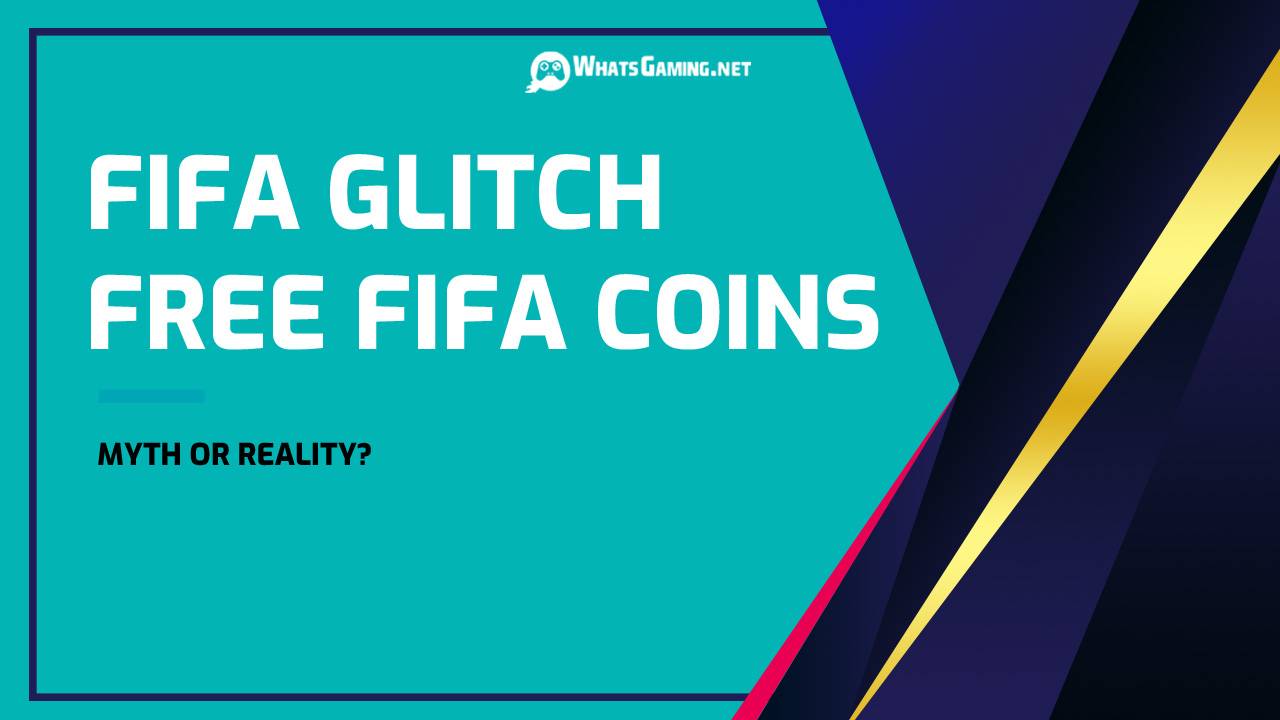 © WhatsGaming
FIFA 22 has been launched successfully on all platforms since its release on October 1. It's got some new features for all its players. During the first few weeks of the FIFA 22 experience, you may notice some massive changes from last year's iteration. New techniques have been adding to the game to make your in-game experience more life-like and less corny! To make your gaming experience to the fullest, you got to have a good team which is very important in FUT or Battle Squad challenges. In order to have a good team, you need good Players. You can get them as Card Items (can be gained as rewards by playing FUT 22 matches) or purchasing them directly at the Transfer Market. However, without FUT coins, you can't purchase or trade good players in the FUT online market. So without these virtual currencies, winning matches in Division Rivals and the FUT Champions Cup will be really difficult for you. Because winning these challenges requires a good team. The better players to have on your team, the better your chance of winning.
As you experience the difficulty of collecting coins from scratch and gathering your team, you may hear some people offering you a Coin Glitch and claim that via this Glitch, you can access unlimited FUT 22 coins. We're here to evaluate this claim and clear things up a little.
FIFA 22 Glitch: myth or reality
If you search the term "FIFA 22 coin glitch" on Google, you will come across many YouTube videos or websites claiming that they've found a way to get millions of coins in FIFA 22 without even playing the game! Even if there's an error or glitch exists during the first days of FIFA, it's about the gameplay and how it's annoying for users; which EA Sports will receive gamers' complaints and fix the glitch as soon as possible. There's no such thing as getting FIFA 22 coins for free. To prove that this claim is a myth and false, we watched and tried a couple of YouTub videos where they introduced bizarre ways to access these glitches and of course, millions of coins!
It's safe to say that none of these methods are true but you're welcome to try them yourselves. As an experienced FIFA coin provider, we recommend you to not trust these people and never contact them. Because they will need your account information and in the wrong hands, you will lose everything you have in your account, including your current FIFA coin balance!
FIFA 22 Coins Generator
You will find no valid coin supplier offering you coins for free. There are some suppliers who ask you to do some tasks, like participating in polls or something like that, which is totally different. We're talking about FIFA 22 coin generators! There are some reports regarding websites that claim to have coin generators. They always advertise like "Generate Unlimited Coin And Point" and ask for your username, the number of Points/Coins, and your game platform. Next, they will ask you to take some surveys in order to prove that you're a human. Depending on your IP Address, these surveys are different but as we tested, all of them require either your phone number or your credits info to receive Gift Cards. It's pretty clear that these websites cannot be trusted. Interestingly, not only you won't get the promised Points/Coins, but you'll end up losing your coins or with a banned account!
So, it's wise not to trust every advertising you see on the internet, no matter how desperate you are to have more coins in your FIFA account, you should always do this via legal and legit ways.
Avoid scams
We all know that buying FIFA coins is a violation of FIFA's competition policy, which means you can only buy FIFA 23 coins in FIFA itself, and doing otherwise will be considered an illegal act. Although it's your absolute right to find more convenient ways to provide your coin need. There are other ways to buy coins inside the game with the help of professionals. With all being said, you should know that there are many phishing websites, hackers, and generally scammers who would offer you FIFA coins in exchange for money but you won't receive your coins in the end. We're going to review some of the scammer's tactics.
Phishing is a way of tricking someone into giving up valuable information by visiting an identical website like the original one and entering your account credentials. To detect a phishing website, always check the URL in your browser before you take any other action. There are replica websites of EA but with a different domain name where you can sign in and once you do, the copycat website will take your login information and log in to your real account and change your password. Your hard-worked FIFA coins will be stolen and there's literally nothing you can do about it.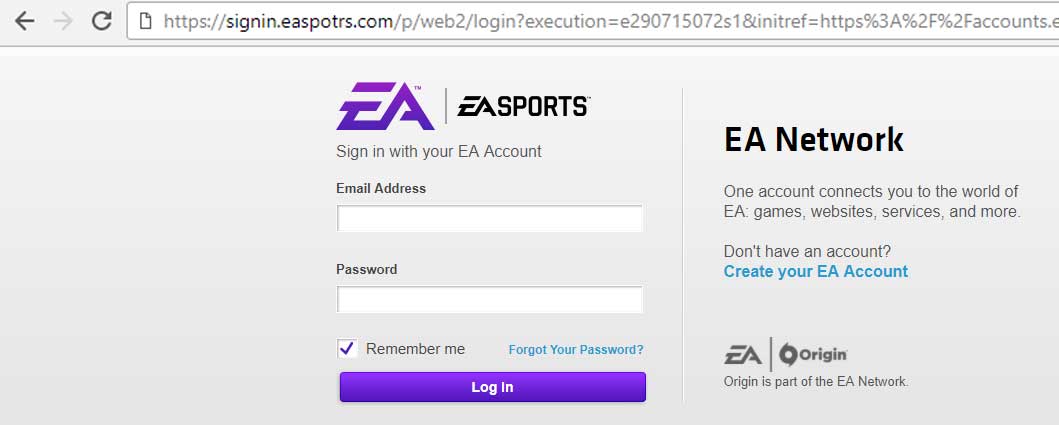 You may also receive emails from email addresses similar to EA Sports, with some links that you need to click on, asking for your EA account information or declaring your account has been compromised. Note that EA will never ask you for your login information and this rule has no exception. So if you ever received an email that looks like it's coming from EA and asks for your account information, it's a scam!
One other obvious scamming behind the FIFA coin market is fake coin suppliers. Their advertising may have caught your eyes from time to time when you surfing the internet, especially on social media. These coin suppliers usually don't have any legit websites or contact forms to get in touch with. Just like a phishing website, they ask for your account backup codes, credit card info, etc. and as soon as they get them from you, they'll disconnect anything you were using to contact them and simply disappear. So give your decision a second thought when you come across fraud sellers who don't have any well-known background in selling coins. We talked about this very similar issue for the previous FIFA version, which you're more than welcome to read from here.
You need to know that scammers have lots of new tactics you may not know about, but if you stick to legit and professional coin suppliers like WhatsGaming, you will never face this issue and your account will remain safe as long as you follow the right path.
Cheap FIFA 22 Coins
There's a highly competitive coin selling market exists on the internet. FIFA coins are at their highest price during the first weeks of the FIFA 22 release but you can also find good websites that offer fair prices. With brief research on Google or any FIFA forums, you can compare the coin price among the coin sellers and decide which one is the right choice to go. Every coin supplier has its own transfer methods but the two Player Auction and Comfort Trade methods are the most popular ones.

BUY CHEAP FIFA 23 COINS NOW!
WhatsGaming has always been a cheap FUT coin selling platform with discount codes that give you the opportunity to buy your coins even cheaper! These discount codes usually give you 5 to 10 percent off to buy coins at more reasonable rates. We always care about your account safety and guarantee that you won't get banned if you purchase coins from us because we want our customers to enjoy the experience of buying FIFA coins to the fullest!