FIFA 22 - What if: leaks and upgrades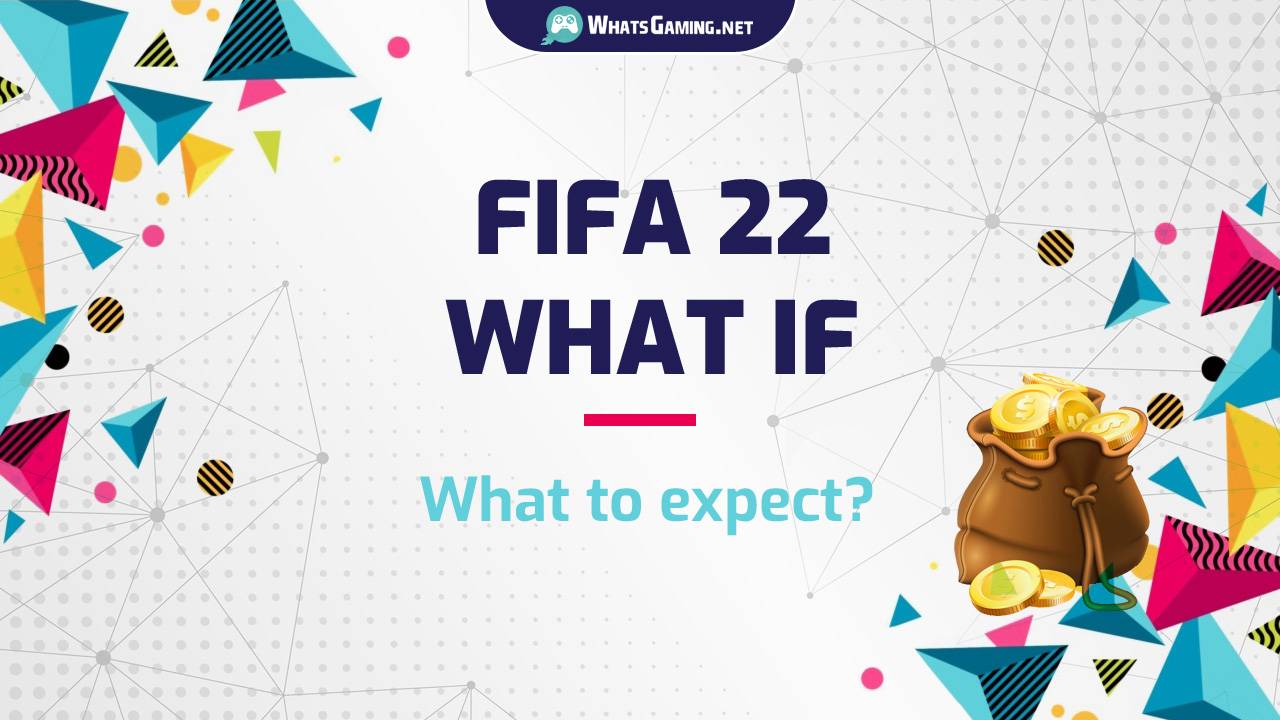 © WhatsGaming
At this point, we've been blessed with so many great cards through FIFA 22 Future Stars in Ultimate Team, SBCs, and Objectives. But we're here to announce the return of one other fan-favorite promo from FIFA 21, What If. The promo basically generates dynamic FIFA Ultimate Team player cards based on real-life performances. The previous promo players will be replaced by the new What If cards which are basically can be found in SBCs and Objectives as well. Stay with us to find out how the upgrades work and when can you enjoy this promo.
How Do "What If" Cards Work?
We hope that the return of the "What If" promo would be pretty much the same as it was in FIFA 21. In FUT 21, Attackers and Midfielders, also Goalkeepers and Defenders received the What If upgrade differently. What If cards will be upgraded based on team results. This is far different from how Headliners or OTW cards work! These cards are only qualified for a one-time +2 OVR upgrade, depending on if their team fulfills What If scenarios based on real-life football standards.
So when the promo gets released in FUT, hopefully on March 4th, 2022, the tracking starts, and cards are divided into two categories: Offensive & Defensive players. The What If upgrade attitude is not the same for all positions; meaning that the players' positions matter in order to receive an upgrade. Therefore, as we witnessed in FIFA 21, the upgrades are only going to happen if the teams do exactly as follow:
Attackers & Midfielders position cards: Player's club must score a minimum of 6 total goals in their next 5 domestic league matches
Defenders & Goalkeepers: Player's club should be keeping at least 1 clean sheet over their next 5 domestic league matches
Note that only under the above circumstances a player should receive upgrades. So, don't count on Player of the Month (POTM), Team of the Year (TOTY), etc. for boosting your chance. These promos won't affect the What If cards!
The promo gives the upgrades to selected random players and grants them the opportunity of getting an additional boost since the upgrades are live! This is a great chance for players to use the boosted What If cards and break records and have ultimate fun with their teams. Earning a potential rating upgraded card is a joyful moment for every FIFA player so dig in and remember that the system upgrades are going to be released for individual players but only reward you if you're Club performance is based on the "What If" scenario.
FIFA Ultimate Team "What If" predicts
Anyone can be included in this promo but we picked 5 players who haven't been receiving any of the FIFA 22 upgrades, including TOTW, POTM, TOTY, etc. So they have a pretty good chance to be considered as a possible candidate in FIFA Ultimate Team What If upgrades.
Dani Carvajal: One of the best right-backs in FIFA, he has a rating card of 85 and is one of the greatest candidates who hasn't received a special card yet.
Wilfried Ndidi: 85 Rating, 67 Pace, and 87 Defence. With a little boost in Pacing, he is one of the best meta midfielders in FIFA 22.
Edinson Cavani: He is an extremely talented and powerful Striker; based on his performance in Manchester United this season, it's a bit difficult to consider him as a candidate but he still has a pretty good chance.
Sergio Busquets: He hasn't been included in any of the recent promos in FIFA 22; so we hope he'd be one of the candidates in the mentioned promo.
Presnel Kimpembe: We haven't seen any upgraded version of Kimpembe yet, therefore, it could be his chance to rise and shine in FIFA Ultimate Team this year!
So there you have it. All we know about FUT 22 What If promo. Keep in mind that signing a single great player in a bad team is pointless. After all, the team performance is what matters for completing the scenarios in this promo. If you need new players and don't know how to afford them, WhatsGaming has a good solution for all FIFA players here. Buy discounted FUT Coins from us and use the opportunity for improving your gameplay. The procedure is simple and fun. Between the two given choices for transferring cheap FIFA coins, Comfort Trade & Players Auction, choose one that suits your needs best and order as many coins as you need. WhatsGaming is here to support and help you through the whole thing. Happy gaming!