Can You Transfer FIFA Coins from FIFA 22 to FIFA 23?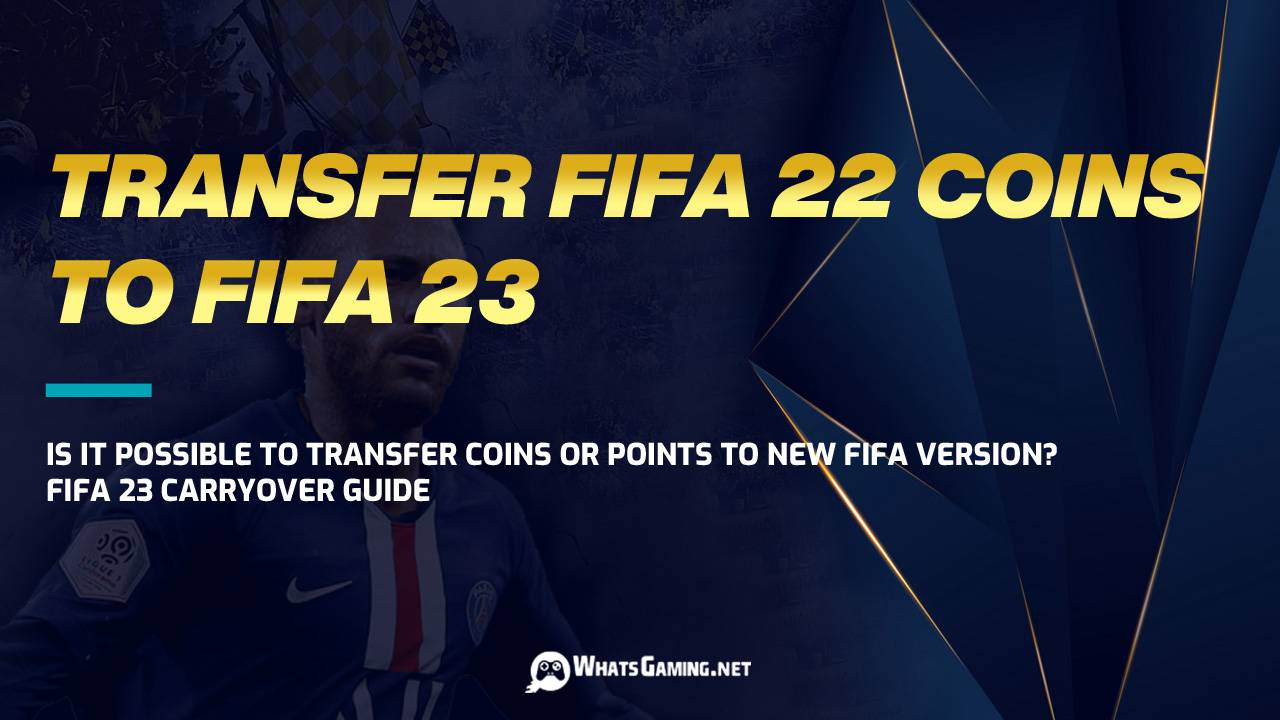 © WhatsGaming
Today we're going to talk about how you can transfer your coins from one account to another, and whether it is possible to carry them over from FIFA 22 to FIFA 23 or not. As you know, in order to improve a club in FUT game mode, players must open packs and trade their item cards at the Transfer Market. For this purpose, you need to spend FIFA coins, and the more coins you have, the more items and packs you can buy in FUT mode.
You can see that coins play an essential role in FIFA. Therefore, no matter what you do, you need to charge your account and have coins in your FUT wallet. So, now that cross-platform is an available feature in FIFA 23, can you transfer your coins without having to spend money? Let's find out now.
Are FIFA Points / FIFA Coins Transferable Through FIFA Versions?
If you reached considerable ranks and achievements in FUT 22, it's a sure thing that you want to know about how FIFA 23 Transfer works and how to move your progress to the new version. Surely you've experienced moving on to a new FIFA before. Whether it was moving from FIFA 20 to FIFA 21, or any other version, the rules remain untouched!
FIFA 23 Ultimate Team and Volta Football are the only game modes that you can transfer some of your progress into. So, as soon as you decide to leave FIFA 22 and upgrade to FIFA 23, your Career Mode info (progress, players, etc.), Seasons, Online Friendlies and Pro Clubs will vanish. Sad, isn't it? But what can you do about it?
If you want to save at least some of your progress and not lose everything while you upgrade your game, try these steps:
Run FIFA 23 on your platform (console or PC) on the same platform as your FIFA 22's.
There will be some instructions as soon as the games come up; follow up on the necessary things!
When the carry-over-related screen is prompted, confirm that you want to carry over your data and items.
The message will be something like this: (The image is from FIFA 21 main menu)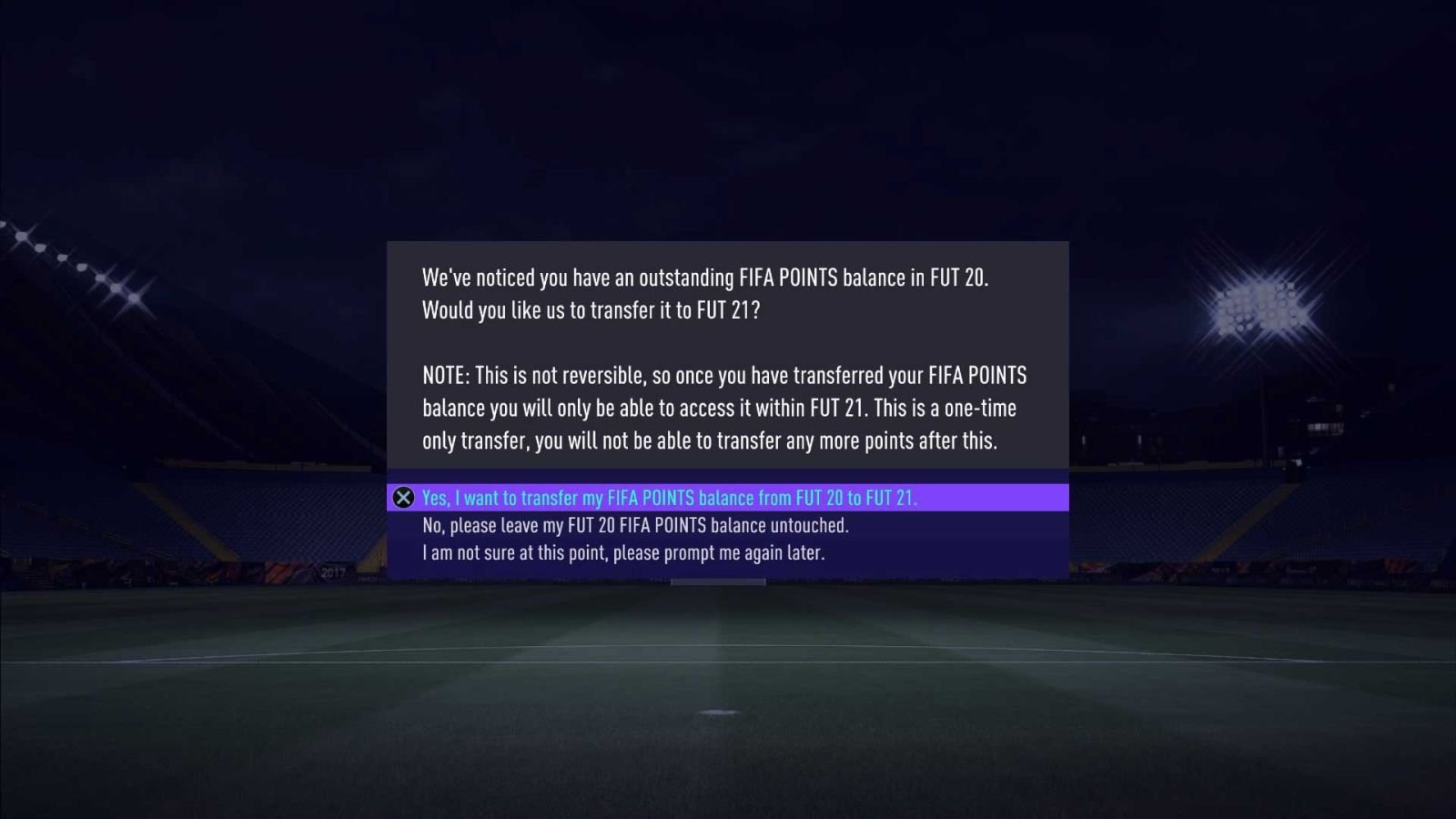 Note only carryable data are going to be available for this task. The transferable items are:
FUT 22 Club Profile
FIFA 22 Points
FUT 23 Pre-season Rewards
The untradable items are:
FUT 22 Coins
Cards
any packs that remained unopened
all your unassigned items
Match Records & History
Your Data and Records in FUT Club
Your Division's progress and level
Your career mode's progress
As you can see, it's possible to transfer FIFA Points to the new version. If you have FIFA 22 Points, you can change them to FIFA 23 Points. However, it's not possible to transfer FIFA 22 Coins to FIFA 23. It means, FUT Coins are not transferrable. They will stay in the old version of FIFA. And they will still be usable, if you or a friend still wants to play FIFA 22.
How to increase your coins after starting the game?
The transfer process starts right after FIFA 23 launches. If you have EA Access, you can transfer FIFA Coins during the early access. Remember that you can only transfer some items such as FIFA points once, and cannot be transferred between different console platforms.
It's natural to feel powerless without your coins in FIFA 23. But you can always get more in FUT using the following methods:
Playing FUT matches – Wins have more coin rewards.
Trading items on Transfer Market (buy cheap cards and sell them for a higher price)
Selling your player cards using the Quick Sell option
Receiving FIFA Coins as rewards and gifts
Finding a reliable source such as WhatsGaming for purchasing safe FIFA 23 coins.
We hope you use this information and start your game with a clear mind. Check back to our blog for more information regarding FIFA 23 updates and news!