FIFA 23 Women's Club Teams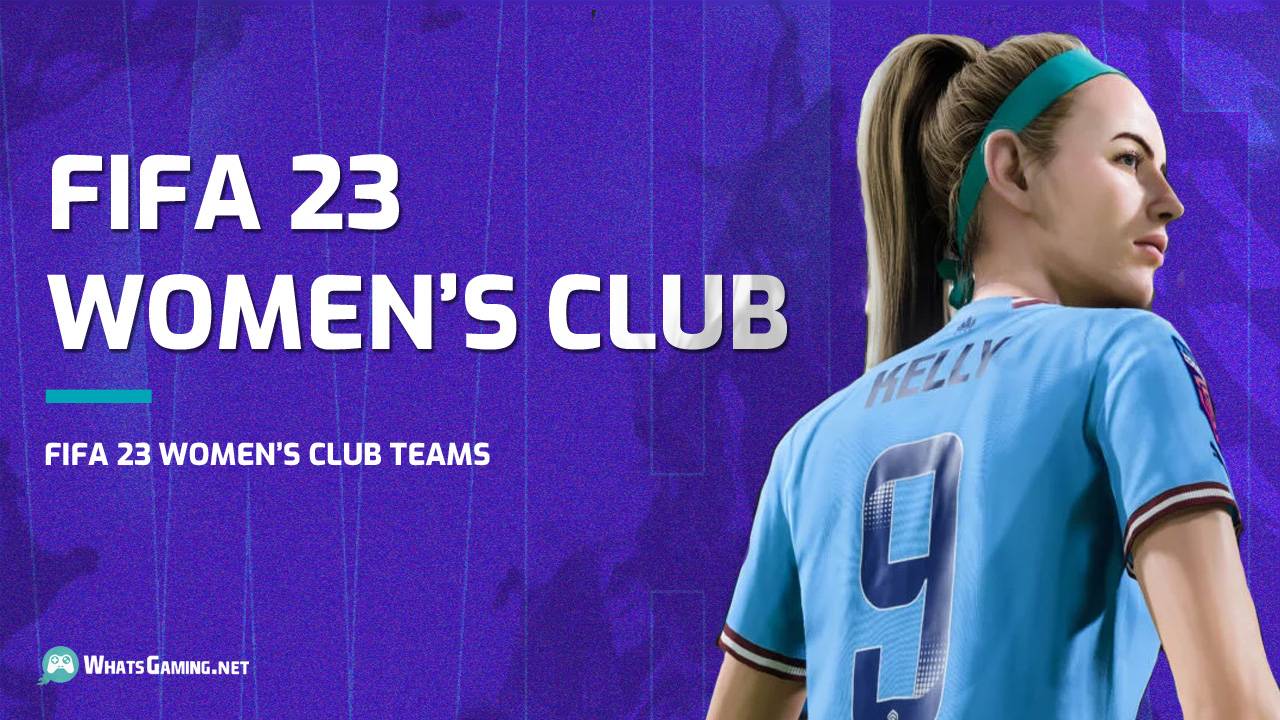 © WhatsGaming
FIFA 23 is fast approaching and since it's the last game that EA Sports and FIFA co-produced, we want to learn more about it. No matter the game title, WhatsGaming always covers the latest news regarding this excellent football simulation video game! In previous blogs, we briefly mentioned that EA Sports will add a few new nations due to the World Cup feature to the game. Now we wonder if there will be any Woman's club teams in FIFA 23 since there has been none so far. We're hoping to see necessary improvements on the gameplay aspect, but gamers are always curious to see which iconic clubs and stadiums are joining the ever-growing list.
FIFA 23 Women's Teams
FIFA 23 will include a number of leagues, most importantly, women's football leagues, that have never featured in the FIFA series before.
International squads were first added to the series in FIFA 16, but the women's leagues haven't been developed in any game since. Of course, the top women's international teams were included in each of the last seven FIFA games, but fans had been demanding further developments from EA for several years now. The agenda was simple and yet, very popular, as it made those teams introduced to millions of audiences and gamers, to be known in real life as well.
At the moment, we still only have national teams for the women, with no clubs making it to the game for now. Therefore, one of the main complaints about the existing women's teams in FIFA 22 and previous editions, compared to Premier League players who have more realistic facial likeness, is the low quality of women's facial scans. Also, incorrect or out-of-date player ratings are other issues that have gotten fans' attention.
EA Sports is clearly trying to change things around since it's been featuring over 30 countries including Men's and Women's national teams due to the World Cup mode in FIFA's new version. Nevertheless, witnessing women's club improvement in the near future would be a pleasant addition to the game. Here are the new leagues in FIFA 23 so far:
England

FA Women's Super League
Vanarama National League

USA

National Women's Soccer League

Germany
France
FIFA 23 Early Acess
According to last year, FIFA 23 is expected to be available sooner via a possible Beta or demo version, a 10-hour EA Play trial, and of course, the Early Access for the Ultimate Edition pre-order purchases and the Web App from September. As you know the drill, EA Sports select a bunch of users to allow them to try out different modes of the game such as Ultimate Team and Career Mode and report feedback earlier than the official launch. So if you want to test out the game early, a FIFA 23 beta code is your way to get in.
But how can you get your codes? This matter can be only handled by EA Sports and will be issued to a certain amount of players each year. So if you're either a verified FUT Champions player and/or signed up for EA emails, you will probably get the chance to be included in the nominees' list.
Note that signing up for EA emails can be done from your EA Account Email Preferences. You should check the box to allow EA Sports to opt you to the email services. After checking your EA inbox, if you've received your code, check to see which game mode you've been granted to play.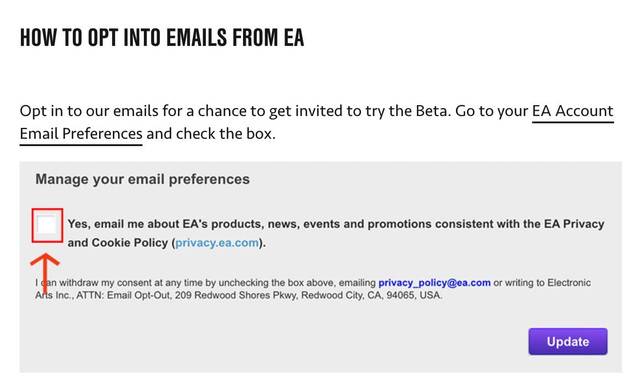 Whether it's Ultimate Team, Career, or other modes, enter the code onto your gaming console to start the trial. Just like other important assets such as FIFA coins, points, etc. Beta codes are also unable to carry from one account to another. If the program follows the same old dates, the closed beta version will be starting in the 2nd week of August 2022.
That's it on the FIFA 23 women's club teams and further information regarding the game's early access date. We hope you enjoyed reading this blog. If you have additional questions about FIFA 23 or how can you obtain FUT coins, check the rest of the blog or contact us any time you want.