How do scream cards work in FIFA?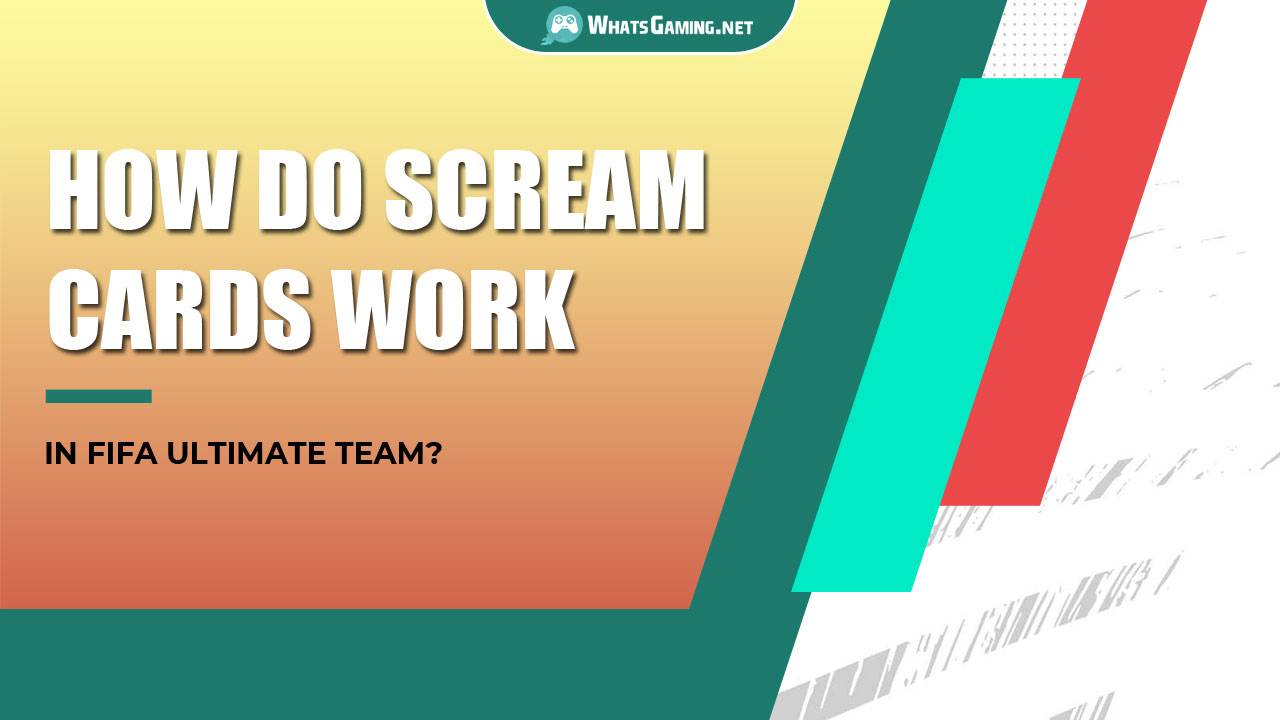 © WhatsGaming
Hello dear FIFA community,
Today we are going to deal with the topic "How the Halloween cards turn".
Every year just before Halloween, the FIFA Scream Cards will stand up as scary advertising motifs. The ultimate Scream cards are available in FIFA 20 two weeks before Halloween this year, and there are some really good players on offer. In total, there are two teams that will be published in time.
How will you get FIFA Scream cards?
There are several ways to get FIFA Scream cards this year. On the one hand, there is the possibility of giving a scream card through the routine tasks. The second way to get them from the SBC. At the SBC it should be noted that if you change the team and play, your players are from the club. You can get all other FIFA 20 Halloween Cards that are unconscious for the different seven days in packages. When the timer expires, a new set of FIFA 20 Scream cards will be added to the rotation.
How do FIFA Scream cards work?
The unique thing about the Scream cards from FIFA 20, apart from their orange design, is that they get a slightly improved rating compared to their standard versions.
In the past few years, their values ​​only increased on Halloween itself, but this year the value upgrades are permanent. The cards stay with their current ratings even after the Halloween event ends.
Here is the list of the 1st team of FIFA 20 Scream cards and their overall rating in the game:
ST: Sergio Aguero (Manchester City) - 91
ST: Zlatan Ibrahimovic (LA Galaxy) - 88
CAM: James Rodriguez (Real Madrid) - 88
CAM: Thomas Müller (Bayern Munich) - 88
ST: Edin Dzeko (AS Roma) - 87
CAM: Dele Alli (Tottenham Hotspur) - 87
CB: Alessio Romagnoli (Milan) - 86
CDM: William Carvalho (Real Betis) - 86
CM: James Milner (Liverpool) - 86
RM: Jesus Navas (Seville) - 85th
LM: Raphael Guerreiro (Borussia Dortmund) - 85
CAM: Marcel Sabitzer (RB Leipzig) 85
CB: Nicolas Otamendi (Manchester City) - 85
LM: Bernard (Everton) - 84
Here is the list of the 2nd team of FIFA 20 Scream cards and their overall rating in the game:
CM: Toni Kroos (Real Madrid) - 90
MS: Lorenzo Insigne (Napoli) - 89
MS: Roberto Firmino (Liverpool) - 88
ST: Iago Aspas (Celta de Vigo) - 87
CAM: Dimitri Payet (Marseille) - 86
ST: Kevin Gameiro (Valencia) - 86
RB: Kieran Trippier (Atletico Madrid) - 85
RW: Adama Traore (Wolverhampton Wanderers) - 85
CB: Juste (Mainz 05) - 84
CDM: Garay Medel (Bologna) - 84
LM: Diego Laxalt (Torino) - 84