How Does Buying Fifa Coins Work?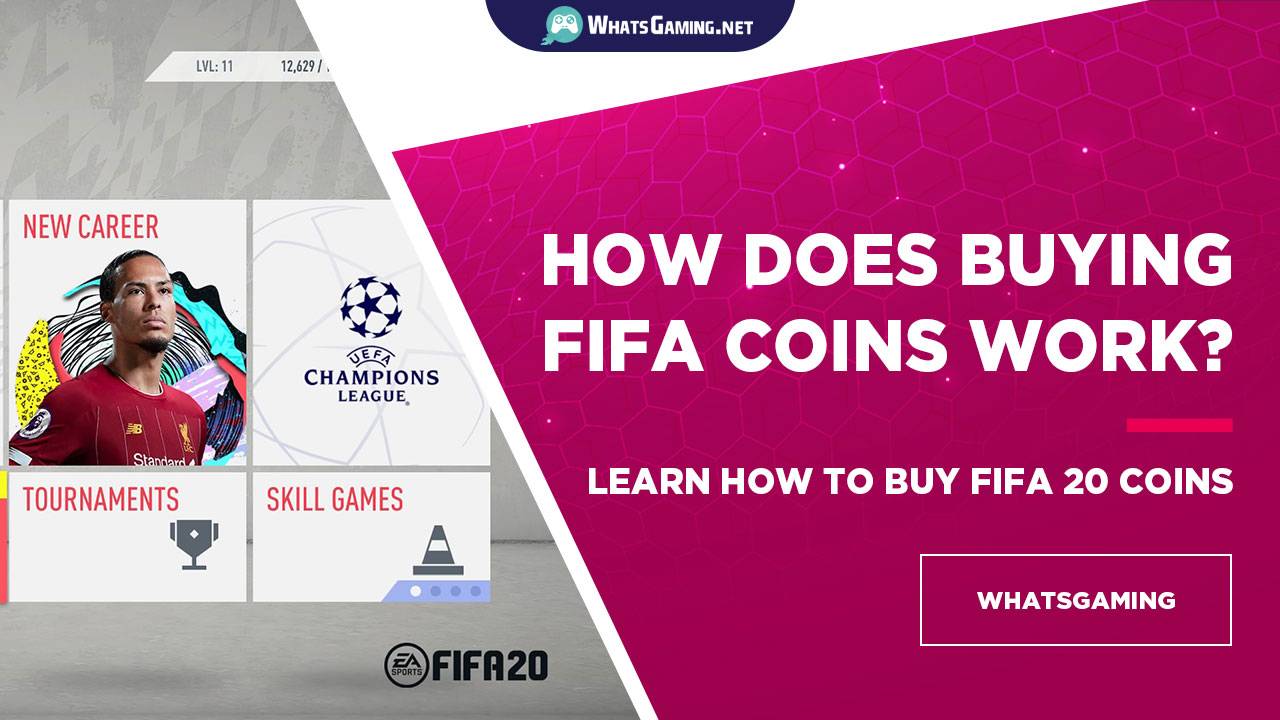 © WhatsGaming
FIFA is about having the best FIFA Ultimate Team. And for that you need FIFA Points or FIFA Coins.
We have already explained the difference between FIFA Points and FIFA Coins in our blog post of February 20, 2020, which you can read here. You can buy FIFA Points directly from EA or in a PS4 or XBOX One Store. Fifa-coins, on the other hand, you have to purchase through third party providers. However, this detour often pays off, because FIFA coins are not only generally significantly cheaper than FIFA Points, but have another advantage: you can use FIFA Coins directly on the transfer market and do not have to do a FUT pack-opening first you never know which player you're going to draw.
You can only buy FUT-20 coins from third-party providers, which is why you should check if the website that offers FIFA Coins is legit. You can find our guide to check FIFA Coin Websites here.
Now that you have found a reputable seller of FIFA coins, for example WhatsGaming.net; you have two options to purchase the coins:
1. PlayerAuction
With player auction, you can usually transfer the purchased FIFA Coins to your FIFA Ultimate Team Account independently and all around the clock, regardless of which seller you use, without having to wait for a supplier.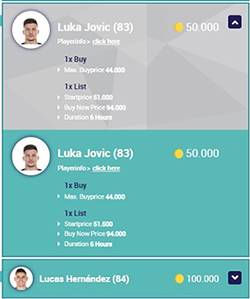 On almost every FIFA Coin Website you have to choose the player you want to use for the transfer. The cost to buy this player for coin transfer will not be reimbursed. This procedure is risky because you have complete responsibility and often cannot know how to transfer FIFA-20 Coins safely. In addition, you will never receive the ordered amount of FIFA Coins, since you have to bear the costs for the player to be transferred.
For us, the player auction is completely different, always safe and absolutely fair. We give you the FIFA players to buy, the starting price and BIN that you need for the amount of coins to be transferred. We not only ensure that the FUT Coins are securely transferred, we also have a unique cashback system. With us, you don't pay a single player that you should use for the FIFA coin transfer. The purchase costs are already included in the transaction amount with us. So you always get the FIFA coin amount that you ordered from us.
2. Comfort Trade
At Comfort Trade, the customer has to do practically nothing other than lie down on the couch and wait until the supplier has transferred the ordered FIFA coins. All you need is your own FIFA Ultimate Team account data and backup codes so that the supplier can log in to your account to transfer the FIFA 20 Coins.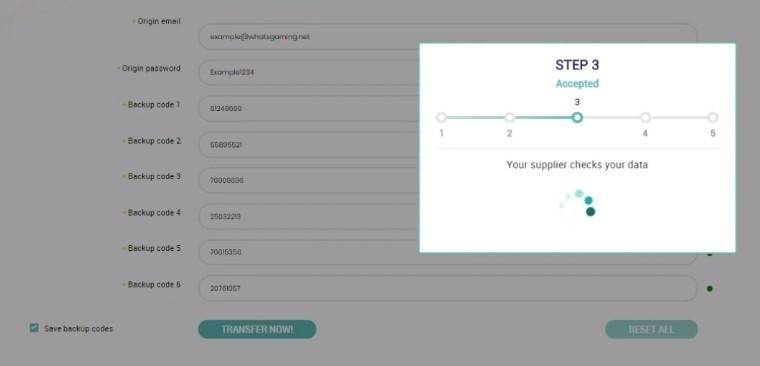 The advantages of Comfort Trade are certainly the low workload and it's dead easy to use. All you have to do is submit your FIFA account details, nothing more is required of you. However, the Comfort Trade has another advantage over the player auction. You will receive the full order quantity, i.e. The 5% EA Tax does not apply to the Comfort Trade in contrast to the player auction. Incidentally, this is the same for all providers, including WhatsGaming.net. We will reimburse you the purchase costs at the player auction, but not the EA Tax.
However, the disadvantages are obvious. You have to pass on your FIFA account details. In theory, the supplier could steal all of your FIFA coins. So pay attention to where you buy FUT Coins. See if the website has a proper imprint and how professional the website is, for example, and what the social media presence is like. In addition, the website should have WhatsApp customer service and not just an anonymous chat window.