How to Fix Controller Not Recognized for FIFA 22 on PC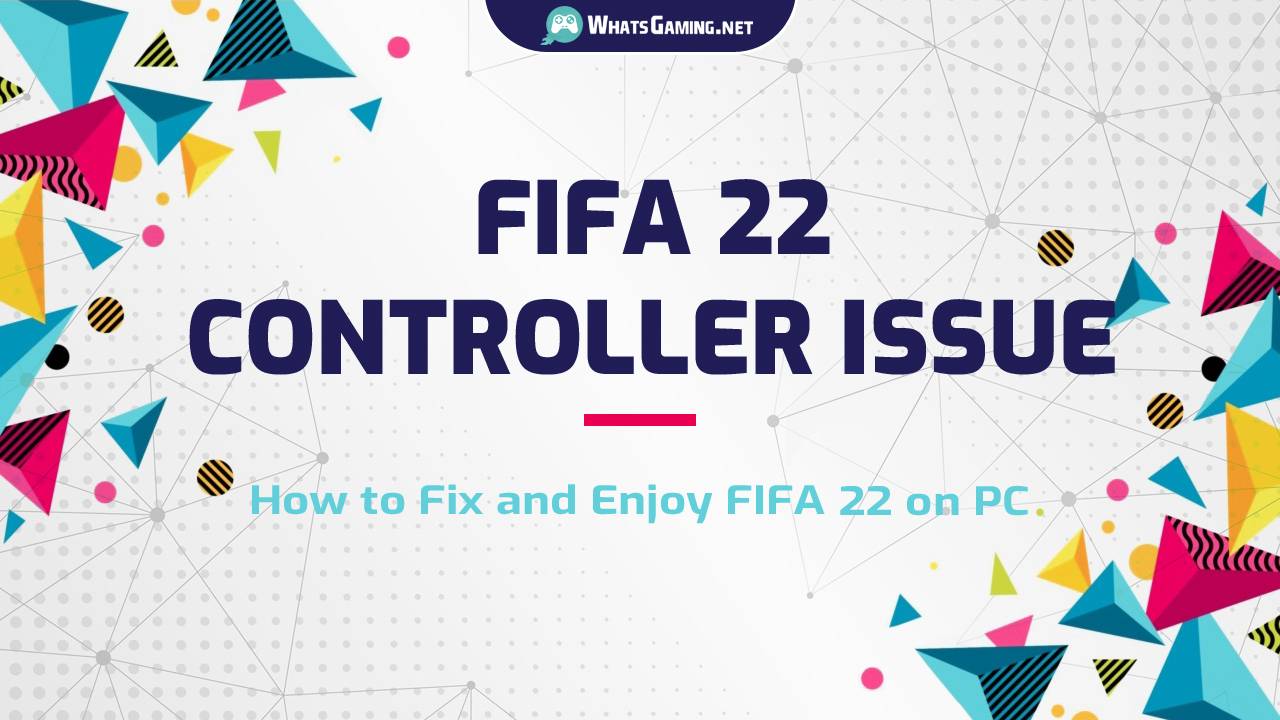 © WhatsGaming
The new version, FIFA 22 comes with lots of improvements compared to FIFA 21. The gameplay has changed significantly and it's become more difficult and more fun of course. So, gamers from all types of consoles try to begin making their great squad in FIFA Ultimate Team, making lots of FUT 22 Coins and enjoying their time.
But unfortunately, there are some technical difficulties with this FIFA 22 in the early stages of the game. The problem is, many controllers cannot be recognized when you play FIFA 22 on PC. Even the ones that used to work fine with FIFA 21 and other games, now don't work on FIFA 22.
You simply install FIFA 22 on Origin or Steam, just like you did for FIFA 21 or other games. You just click on FIFA 22 icon on desktop, the game starts, but the controller doesn't work! It's not even shown in the game, that means not recognized as a controller device.
Well, when such thing happens, naturally you unplug and plug the controller again, close the game, open it again, change the USB ports to see if other ports work for you, etc.
Unfortunately, none of these measures worked for us when we tried to play FIFA 22, and the forums showed that some people get frustrated and quit FIFA for good.
So, reading many many articles on websites or videos on YouTube that teach you how to fix this problem, well, none worked for us. The best thing they had to offer was to uninstall the gamepad driver and update driver to see if it's working.
The EA staff mentioned in the EA forum that they're aware of the problem and they're on it to get it fixed. But before they do their work, we found a workaround that enables you to play with your controller even though FIFA 22 doesn't recognize it.
There are 3rd party tools that create a virtual controller. Some even use your laptop's keyboard to create a virtual gaming controller, but why would you want to do that!! You could use keyboard on the game itself.
So, what we recommend to use here is X360ce. So, here' how you fix controller problem for FIFA 22 using X360:
How to fix Controller not working on FIFA 22 PC
First of all, make sure the controller is working. That means, it's connected to one of the USB ports, it has a working driver and you can test it before trying it on FIFA 22.
Just type "game controller" in the start menu of Windows.

Open Game Controllers.

Click on your connected controller and click Properties.

Just play around with the buttons to make sure the red lights turn on when you push buttons
And that's it! If it works, you can move on to the next step, which is using X360ce for emulating a virtual controller.
Note: In case you can't find your controller listed in the game controllers or the buttons don't work, you may need to install the driver again or just use other USB ports, or you can try the controller on other laptops to see if they're working.
Note: If you're trying to use Xbox or PS4 controllers on PC, you may need to use other third party tools like DS4Windows.
So, let's create a virtual game controller using X360: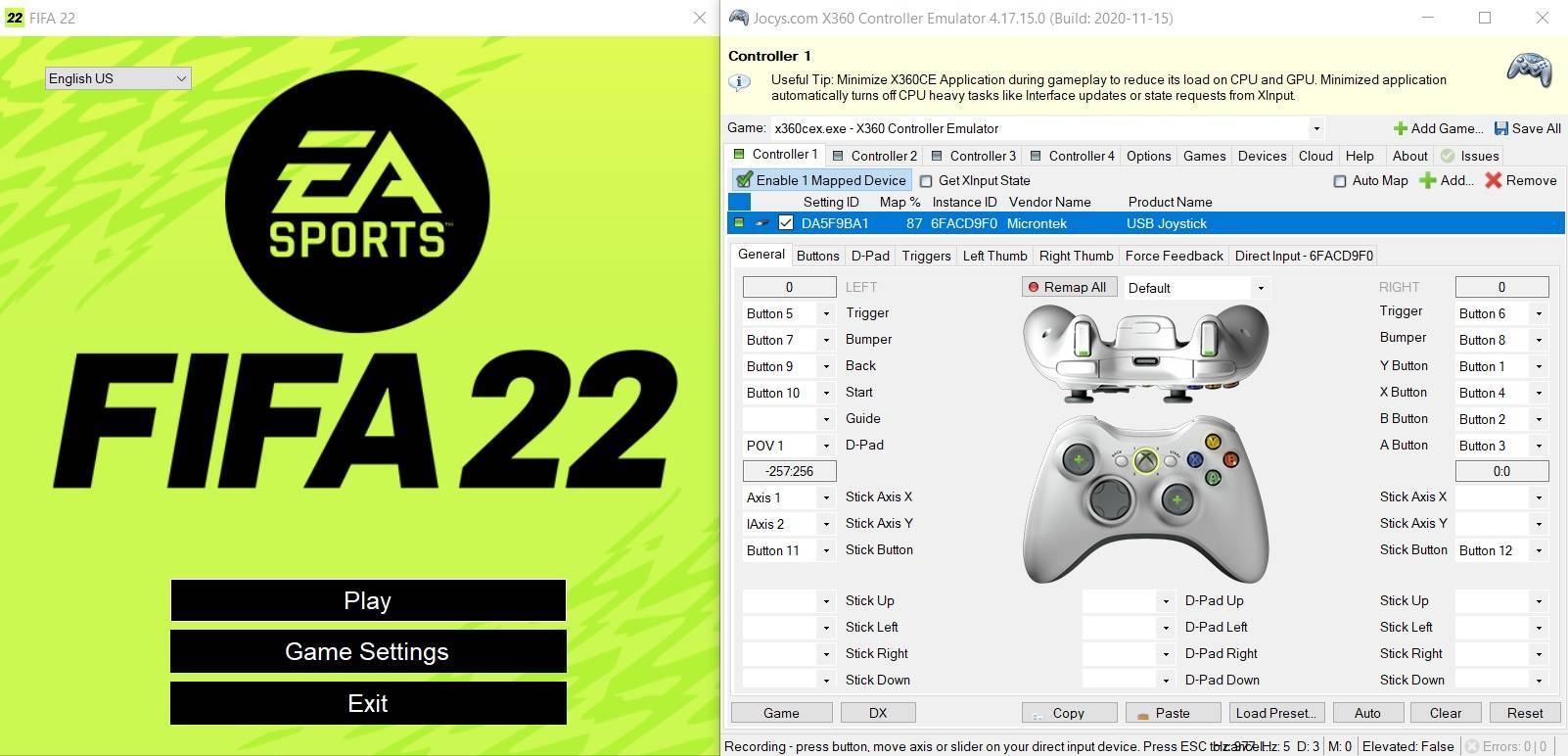 Connect your USB controller.
If you get a problem in the issues tab, click on Fix. It will download the missing DLL files for you.
Once the issues tab gets a green tick, you can open up the first tab, which is Controller 1.
Click on Add.
Check your USB Joystick and uncheck mouse and keyboard.
Now you need to configure the virtual controller. Click on Auto. Some times it works fine, but for some buttons it may get it wrong. So, you can manually click on the drop down button next to each controller button and click on record and while it's recording, push the right button on your controller.
When all buttons have been defined correctly, just click on Save All on the top right side. So you won't have to do it every time.
Now minimize X360 app and run FIFA 22. If it was already running, you will need to close and open it again.
In the game, you will find the virtual controller we just created and play the game as you would do with your real controller.
Have fun and make lots of FUT 22 coins!