How to Invest in FIFA 21 - WhatsGaming Guide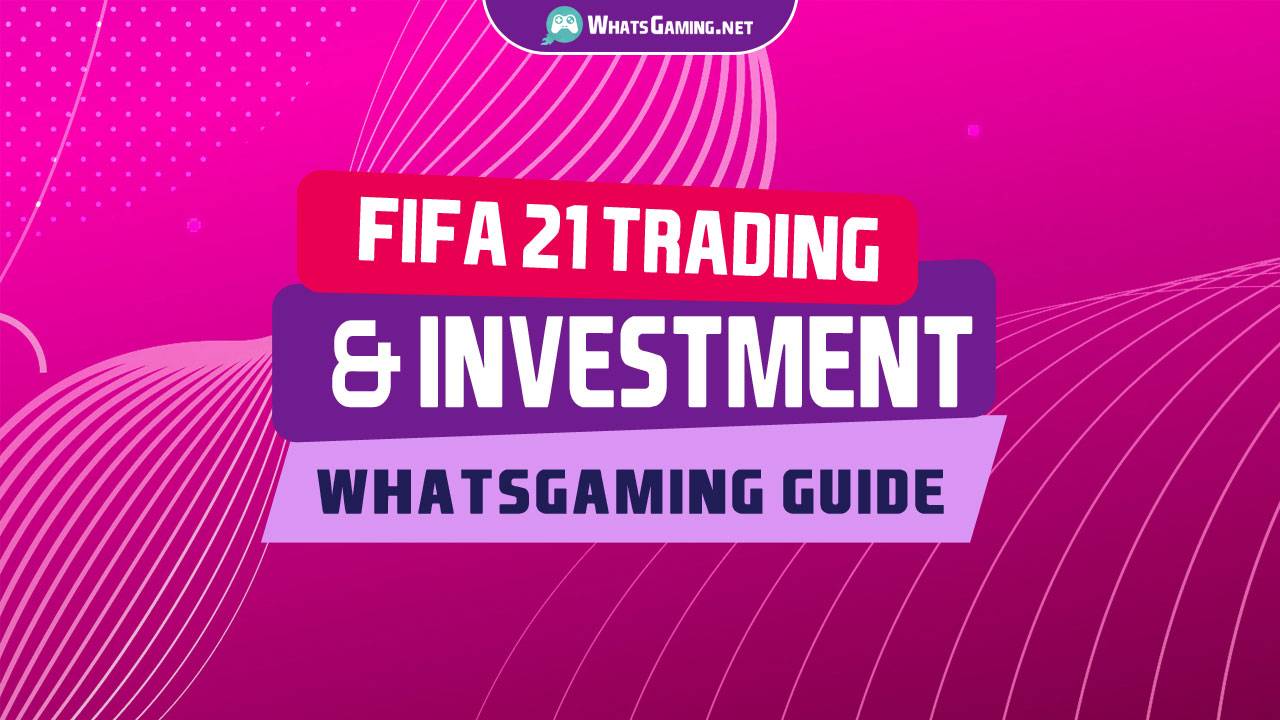 © WhatsGaming
In this tutorial, we will learn how to invest and make coins in FIFA 21.
First of all, it's really important to know who is sharing the tutorial. This article is based on our own experiences with trading and investment in FIFA 21. Most of the times, when you see people on Social Media telling you to buy this or that player to make coins, you should give it a second thought. Because in that case the guy is probably has invested in that card and is going to sell all of his players for their profit. And they are tweaking the market to persuade you buy those cards and help him make more. That's why we never tell you to buy which card or invest in which player. We will teach you the strategy and rules and heads-outs and you'll have to evaluate the situation each time and buy and sell based on your new conditions.
The Concept of Investing in FIFA 21
Investing in FIFA 21 has more risk and also more profit. You'd be buying cards in large amounts and invest based on variation of their prices in FIFA 21 Coins. For investment in FIFA 21, you'll buy rare Gold cards and high-rated cards that are required in SBCs and objectives. Let's say there is a POTM SBC coming around, cards with rate of 87 will be good for the investment that will generate around 3000 FUT 21 Coins for you per card which will of course be subject to EA's tax per transaction which is five percent and is on the card's seller.
So if we want to formulate the profit, we would have something like this:
Earned FIFA 21 Coins = ( Card's Buying FUT Coins + Profit Coins ) / 0.95*

* 5% is deducted because of EA's Tax
Risks of Investing in FIFA 21
As we mentioned earlier, investment in FIFA 21 comes with some risks. So, the presumption of the above formula is that the invested card's price will go up and you'd expect to make profit, but likewise, it could go down and you'd lose some of your hard-earned FIFA 21 FUT Coins. That's why it's recommended that you watch the market for specific cards going up and down for a while before making such a big decision. Additionally, it's important that you wait enough so the card's price goes up. Acting hastily would not be good for investment.
So, for example, let's say if you want to invest in Thomas Muller from Bayern München with the rating of 86. If you wait too long until the SBC is around with Muller in it, the price of the card will already go up and if you buy, you wouldn't be making any profits. So, it's important to check the prices in FUT-BIN to make sure it hasn't gone up in the past few days to make sure it's still the old price. In that case, it would be reasonable to buy the cards and invest on it.
FIFA 21 Trading
Now, trading is a slightly different concept. It focuses on single trades on cards in FIFA21 and going for smaller profits each time. The risk of FIFA Trading compared to investment is very lower.
There are two different approaches in FIFA 21 Trading: Higher Profit and More Trades. Each approach has its pros and cons when you want to do it.
What are BID and BIN prices in FIFA 21?
Bid price is the average price you will bid on cards in the auction. You will bid on the cards and win if your offer gets accepted. However, BIN price (Buy It Now) is the minimum quick buying price that you can put on a card and buy it right away. Naturally, BIN prices are slightly higher than the average Bidding price of the cards.
Now we can calculate the profit margin of trading in FIFA 21:
PM* = (Sold Price x 0.95) - Bought Price

* Profit Margin
The sold price gets deducted by 5% because of taxation and then deducted by the card's purchase price and the result is your profit margin. Crystal clear!
So, by looking at the formula, it's obvious that the higher the price of the card, the higher the profit margin. And the more you trade, the more will your profit be (the second approach). For example, the silver cards cannot be sold as fast as gold cards as they are used in many places. So, going for gold cards will allow you trade more and thus more profit in FIFA 21.
Let's assume a given card has Bid price of 710 Fut21 Coins and the average BIN of 960 coins. What is expected from you is that you bid on that card several times at the price of 710 coins (the average bid). And when you decide to sell the cards, the sold price will be the card's BIN price that you can find in FUTBIN. So, you'll make around 250 FIFA21 coins from one card. Multiply it by 10, you'll get 2.5K coins. There is no limit in trading cards in FIFA 21, so you can trade as much as you need to make enough coins for buying that icon star for your team, or even selling the coins and making real money from them.
Higher Profit Approach in Trading in FUT 21
As we explained earlier, there are two different approaches in trading in FIFA 21. The first approach is called higher profit and focuses more on making more profit out of each sales instead of going for lower profit margin and higher number of trades. Some cards like Onana you can buy for like 6k coins. And if there's an SBC around, it would gain around 10K. So, PM = 10K - 5% - 6K, and your profit will be 3,500K FUT 21 Coin.
That being said, you will name a higher price on your cards, but how will that work?
As a rule of thumb, you should go for Bronze or Silver cards that will be used in Squad Building Challenges. Buying cards by bidding will have an effect on the market. When those cards become rare, you would be able to sell them at a high prices. Because the gamers wouldn't mind paying more just to get that SBC done. But there's always a risk when you go for higher profit margin. You should make sure the market's price is real and there are true buyers and demand for the card, otherwise you will have to sell cheaper that you bought and thus lose some money in your trading in FIFA 21.
To minimize the risk, you can do this: Buy cards that their Bid price is around their Quicksell price. In that case, the bidding cannot be very low, because the quick sell price is the limit and thus your risk will be minimized.
So, you should plan for your investment and trading, bring a calculator, and a calendar. Make sure you always include the 5% of tax in your calculations. Always keep an eye on the SBCs to see when they're up and when the cards gain value. Always keep an eye on the prices rising on FUTBIN. Use the formulas and tips shared in this article and make money! Happy trading with FIFA 21!