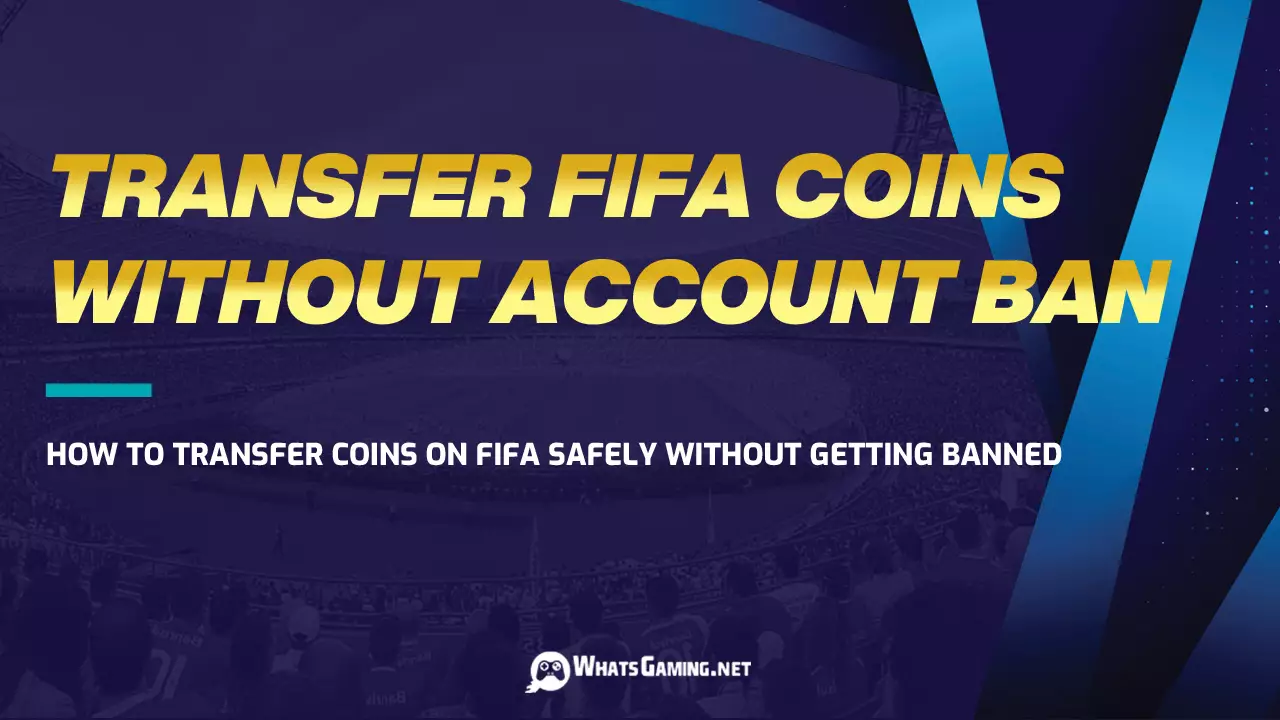 How to transfer coins on Fifa without Getting Banned
Are you interested in starting your own FIFA Ultimate Team? FIFA Ultimate Team (FUT) is one of the most popular modes in Electronic Arts' (EA) annual football series. In order to build your dream team, all you need to do is trade players, complete SBC's and win matches. But usually, it takes more to build the team you really want, so you might need to purchase or transfer coins, but you don't know the right method? Here we go!
What are FIFA Coins?
Ultimate Team Coins are the ingame currency of FIFA that is used to buy players or consumables and other stuff on the transfer market. FIFA coins can also be used like FIFA points to buy packs from the store. You can earn FIFA coins by playing games, completing SBC's, selling your players or other stuff from your club, or you can buy FIFA Ultimate Team Coins in stores like www.WhatsGaming.net.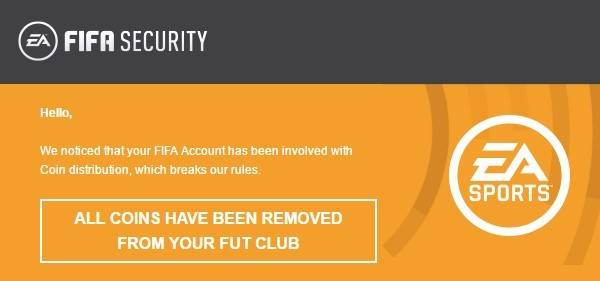 Why is it a Problem to Transfer Coins?
Purchasing coins from a third party, distributing coins or promoting coin buying is considered against the EA's Terms of Service, that means that you will take a risk when you do so. Maybe you already know the screen above and you are scared to get it again.
But don't worry! Transferring FIFA Ultimate Team coins without getting a Coin-wipe or banned isn't that difficult as you expect.
How Can I Transfer FUT Coins Safely?
First of all you need patience. Don't transfer everything you have as soon as possible. When you want to transfer a huge amount from one account to another, you need at least eight hours between unique trades, but don't worry you can higher the amount step by step when you follow the most important rule: Take at max. the double AVG price of each player and try to avoid hitting the max. range. You can check each AVG price on www.futbin.com. And keep in mind, you have one shot for free! If you spend all your coins after you purchased or received a huge amount of coins, you aren't able to lose them. Only when EA catches you twice you may get a locked Transfer Market on the Web / Companion App.
How Can I Transfer Coins faster?
The more accounts you have for transferring the better. That is the only solution to transfer FIFA Ultimate Team coins safely and fast. In this case time between coin transfers doesn't matter. But notice, no more than one trade within 8 hours per account. If you need additional information how we from whatsgaming.net do it, check it out yourself for PS4 or Xbox One.
And if you have any questions feel free to ask our WhatsApp Support: +447520644715