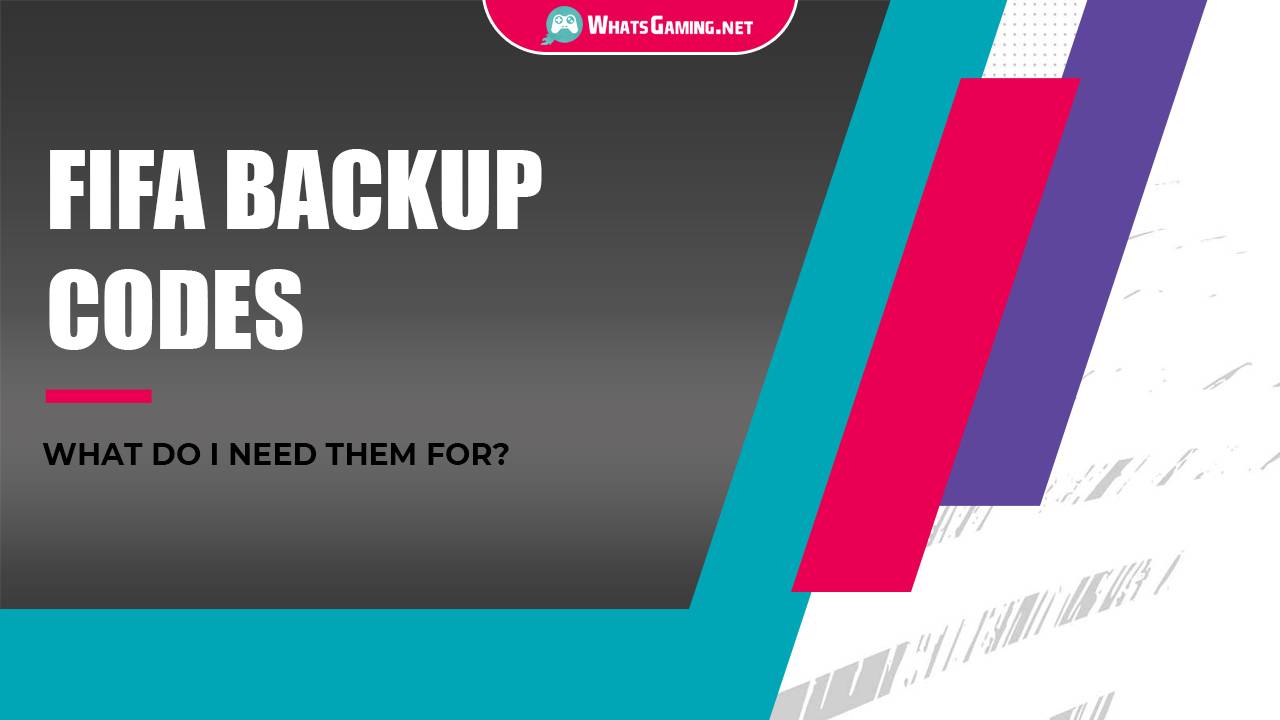 FIFA 20 Ultimate Team Accounts are often very valuable and have been used for years. Often there are not only numerous strong players on the account, but also a significant number of FIFA Coins. Maybe you have already bought FIFA 20 Coins in the past, or even FIFA Points on your account. Then your Ultimate Team Account is often already worth what you have invested. It is all the more important to have access to your account at all times.
What are backup codes?
This is where backup codes come in. They serve to secure your EA Fifa Ultimate Team account. If you have lost your mobile phone and any other authentication options are not working, you can log in to your Fifa Ultimate Team account as an additional option using the Origin Backup Codes.
Each Origin account has up to 6 backup codes. You should write this down and keep it in a safe place that is always accessible. The backup code is usually an 8-digit number that you can find under "Security" in your Origin account (see pictures).
What do I need backup codes for?
If you lose your mobile phone, the authentication app does not work or you cannot access your emails, you can only log in to your EA account using backup codes on a new device. You can find these codes in the security settings of your EA account and can also change them there.
Tip: Write down your backup codes and keep them in a safe place so that you can log in at any time.
Backup codes are also required for one of the two common transfer methods, Comfort Trade. So if you want to buy FIFA Coins and choose this method, the FIFA coin supplier will need at least one of your backup codes to log in to your Ultimate Team account. This is platform-independent and has nothing to do with the respective console. I.e. whether you want to receive FIFA Coins for PS4, XBOX or PC via Comfort Trade, you will be asked for your backup codes every time.
Where can I find my backup codes?
(1) You log into your Origin account at the following address: https://myaccount.ea.com/cp-ui/security/index
(2) You click on "Security"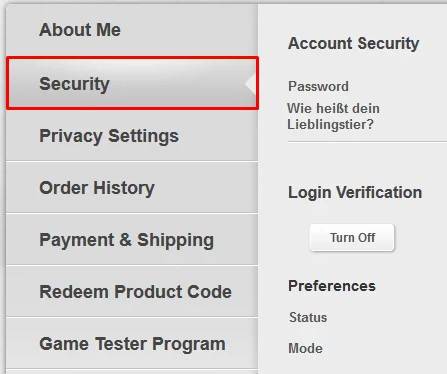 (3) You click on Show Backup Codes

(4) After you have verified yourself with a security code, you can see and change your backup codes.