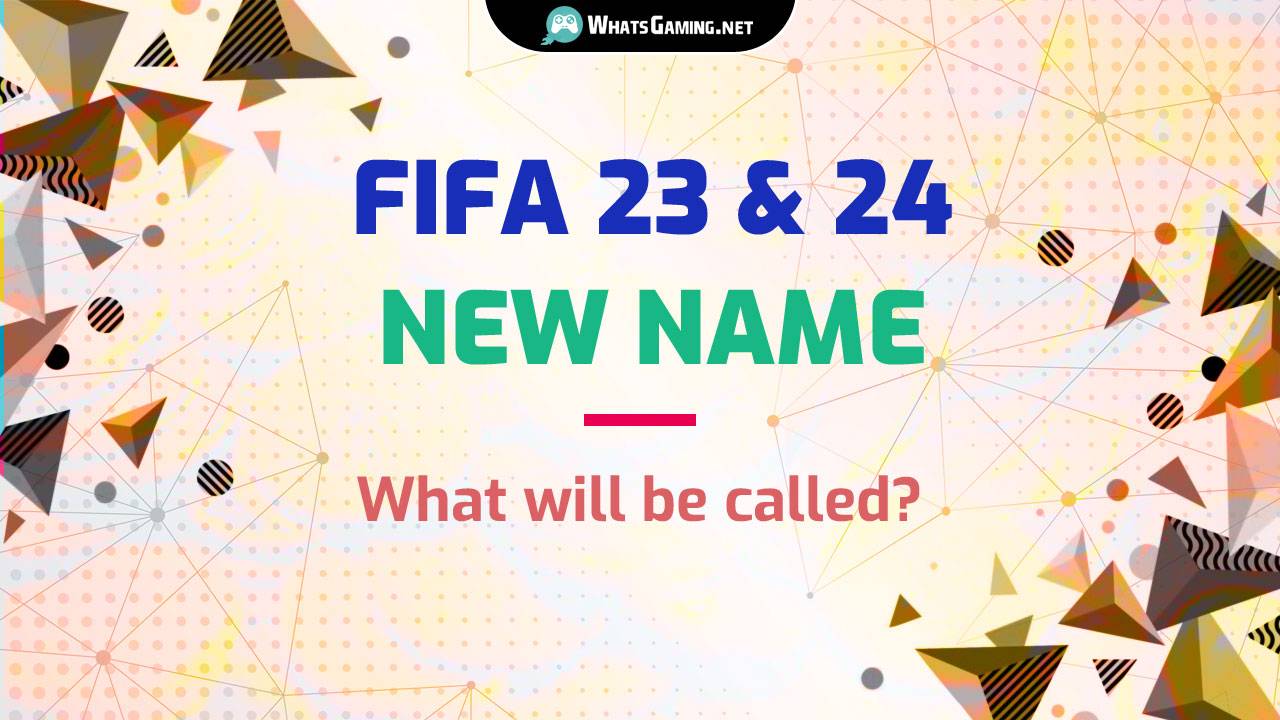 FIFA 22 has been one of the most excellent versions of FIFA, both in the gameplay and the released content, and many newcomers still join and try out the game on different platforms. Earlier on the blog, we explained how EA Sports is trying out the idea of adding the Cross-play feature to the future version of FIFA, most likely, FIFA 23, this announcement alone made millions of FIFA fans very excited and hopeful after a long time. So, as we expect more leaks and news from FIFA 23; @EA Sports FIFA tweeted that FIFA 23 is going to be the last "EA Sports FIFA" title and after that, the next versions are going to be called EA SPORTS FC™ in the future. They've already decided on the title and it's confirmed, but will it affect the gameplay or not? We're going to find out today.
FIFA 23 and the Next Versions
We have a lot of hope for FIFA 23. There are lots of new and existing features that need to be added and improved in the gameplay. So, this year, the new FIFA is going to be released and take over the FIFA 22 just like before, probably in late September or the beginning of October, with the exception of being the final 'EA Sports FIFA' title in the franchise. Since FIFA 22 has been very active and surprising this year, we expect nothing less from FIFA 23. We already know about the Cross-play and World-Cup content added to the game, which is good, (read about it here) therefore, we hope that more new and thrilling features, including fixing the major glitches and bug reports from Ultimate Team and Career mode, are on the way!
Apparently, the 2023 version of the game, EA SPORTS FC™, is predicted to be different. What we understand and has been reported is that this name change is because EA and FIFA can't come to an agreement on cost and new revenue streams anymore. We don't know if they keep using numbers, like EA Sports FC 24 or not, but the name is not our concern, what's important is if changing the name's going to change the gameplay as well. We've been seeing a lot of cool features from other football games or similar sports games which are currently lacking in FIFA but could changing the game's name from FIFA to FC be the beginning of major gameplay changes in the next versions too?
According to the released EA Sports article, all the FIFA good qualities, such as the game experiences, modes, leagues, tournaments, clubs, athletes, as well as Ultimate Team, Career Mode, Pro Clubs, and VOLTA Football, are going to be transferred to FC. So, it seems that the game is pretty much the same as before and they only renamed it. But we don't know much about the 2023 version yet! As it appears, this is a beginning of a new era, and since we've had FIFA for so long, maybe this is going to get them to develop the game way more than they already have.
There are some features we'd like to see in FIFA 23 or/and the future versions of the game; I'm sure all of us have thought about having more Stadiums in FIFA 22 once or twice. There are some great stadiums such as the Ultimate Stage created by UEFA around 2015-2016. This stadium has been used in PES for several years and has the capacity of holding 1 million-plus people which can be a joyful thing to experience. Another thing is that some players don't have generic faces in EA FIFA while e-football has already created their generic faces; that's one of the most complaint issues that gamers point to on Twitter. Also, In NBA 2K player crew mode, you can have things like gyms, barbershops you can visit to get a haircut, shops to buy new apparel for your footballer, interact with other people on the court, and have mini-basketball games with people around the world and such! These features can be a gamechanger in FIFA and attract a lot of new fans to the game.
That's it for this blog. As far as we concern, there will not be any unusual thing in the 2023 version of FIFA, but we're hoping that EA would consider the gamers' complaints and add more stability and improvements to the upcoming game. If you enjoyed reading this blog, don't forget to check out the rest of the blog's content and use the Team of the Season's discount code in the WhatsGaming store to buy FIFA 23 coins at 10% OFF!