The principle of icon swaps is that every FIFA Ultimate Team player can get icons or icon packs. You don't have to put any money into many FIFA Points or the like to play with good Icon players. And also there will be no need to buy FIFA Coins to have icon players in your team.
By completing various tasks, you can earn icon swap players in the seasonal tasks. You collect these until you have the required number for your desired icon.
Since April 24, 2020, the second tasks for the current icon swap selection have been available. The tasks to be completed are very varied. Usually you also meet opponents at Division Rivals who also want to complete these tasks.
There are two different areas in which these tasks can be completed.
Which icon swap task is the best?
Online tasks
Fut Champions: Win 12 games in Fut Champions
Club loyal players: Win 5 rivals with 11 first-time players in the starting XI
World stars: Win 5 rivals games with at least 2 players from Premier League, Ligue 1, Seria A, Bundesliga and LaLiga in your starting XI
Top 5 Leagues: Win 4 rival games with 9 first-time players in your starting XI
Offline tasks
The Stars and Stripes: Win 5 Squad Battles games (at least difficulty: world class) with 11 US players in the starting XI
Conmebol: Win 5 Squad Battles games (at least difficulty: world class) with 11 Conmebol players in the starting XI
EFL Championship: Win 5 Squad Battles games (minimum difficulty: world class) with 11 EFL Championship players in the starting XI
The team: Win 6 Squad Battles games (minimum difficulty: legend) with 11 Germans in the starting XI
If you have enough icon swap players, you can trade in the squad building challenges on the "Icon Swap" grid for your desired icon or the Prime Icon Pack.

You can get these icons!
For:
6 players = Jari Litmanen PIM *
7 players = David Trezeguet PIM
7 players = Gennaro Gattuso PIM
9 players = Michael Laudrup PIM
9 players = Carles Puyol PIM
9 players = Prime Icon Pack
10 players = Marc Overmar's PIM
10 players = Ruud Gullit baby icon
10 players = Frank Lampard PIM
13 players = Paolo Maldini mid-icon
15 players = Kaka Prime icon
16 players = Kenny Dalglish Mid-Icon
16 players = Ian Rush PIM
16 players = Dennis Bergkamp PIM
18 players = Juan Runan Riquelme PIM
19 players = Diego Maradona Mid-Icon
19 players = Emmanuel Petit PIM
20 players = Fabio Cannavaro PIM
21 players = Carlos Alberto PIM
21 players = Garrincha Prime Icon
23 players = Zinedine Zidane baby icon
These icons are the best!
If you need a defender icon, Paolo Maldini Mid-Icon is the most interesting, with 13 required icon swap players. This card has very strong ingame values. Compared to Fabio Cannavaro, it is the best alternative to this icon swap set.

However, if you are looking for a midfield icon, Emmanuel Petit is the best choice. You can earn it for 19 icon swap players. Petit is an extremely strong all-rounder. It is an enrichment for every club.
However, if you are looking for an offensive icon card, there are only two options that you should draw. The first is Kenny Dalglish Mid-Icon, for which you have to swap 16 icon swap players. The second option is Garrincha for 21 swap players. Kenny Dalglish is a central offensive icon player and is known for his dribbling and final strength. Garrincha, on the other hand, is more of a winger who can convince with his dribbling and speed.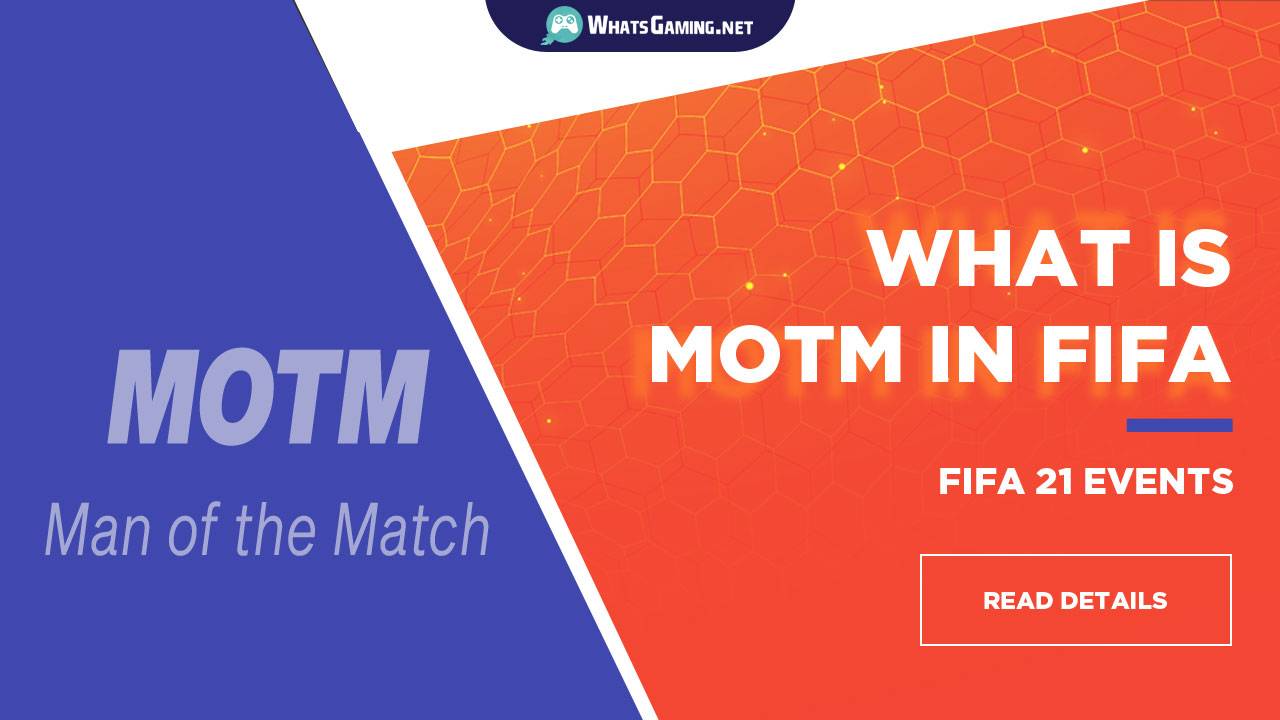 What is MOTM?
As you may already know, MOTM is the Man of the Match card in FIFA. It means, if a player performs much better than others in a game, and they pick him for the man of the match title, then in the virtual world, EA gives an in-form card to that player with slightly higher OVR and improved skills and of course a higher price in FIFA Coins. You can trade the MOTM cards in transfer market.
How do MOTM cards look like?
There are different types of MOTM cards, based on their leagues or tournaments.
We have:
Conmebol Libertadores MOTM: Black background with golden base
Conmebol Sudamericana Man of the Match: Black background with silver base
Domestic Man of the Match: Orange background
UEFA Champions League UCL MOTM: Blue card
UEFA Europa League UEL MOTM: Black background with orange base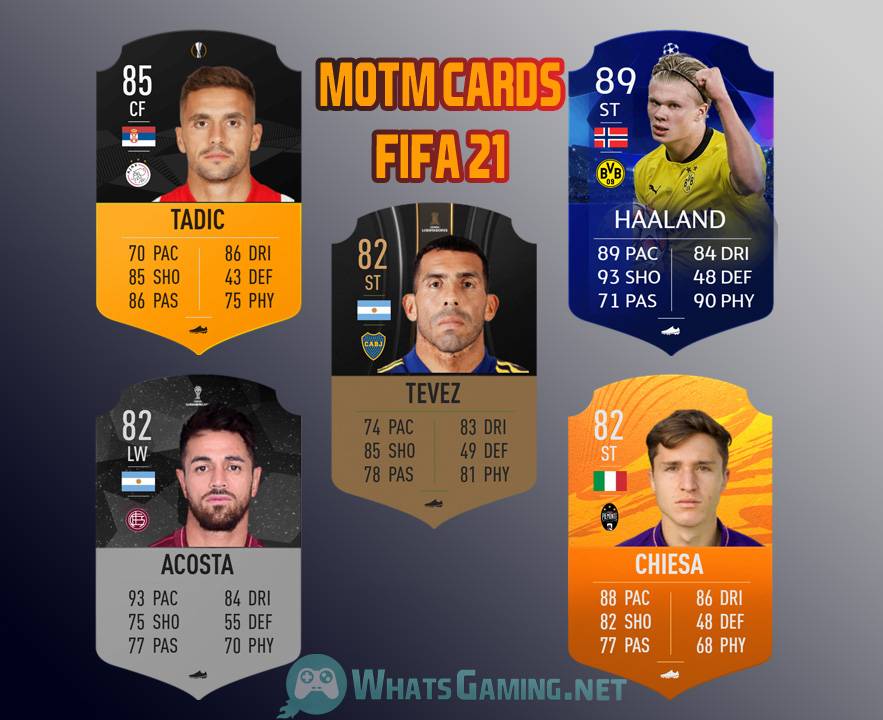 Who are FIFA 21 MOTM Winners?
Here's the complete list of MOTM for FIFA 21 for UCL / UEL:
Mats Hummels (88)
Christian Eriksen (87)
Jordi Alba (87)
Piqué (87)
Juan Cuadrado (86)
Gabriel Jesus (85)
Gylfi Sigurðsson (84)
Ivan Rakitic (84)
Scott McTominay (84)
Lucas Ocampos (84)
Iñigo Martínez Berridi (83)
Çaglar Söyüncü (83)
Raúl García Escudero (83)
Phil Foden (82)
Federico Chiesa (82)
Tammy Abraham (82)
David Ospina (82)
Lucas Domingues Piazon (82)
Jay Rodriguez (81)
Mason Greenwood (81)
Stuart Armstrong (81)
Merih Demiral (81)
Matteo Pessina (80)
Nahki Wells (79)
Sam Surridge (75)
Daniel Cárdenas Lindez (73)
Can you sell MOTM cards? How much are they worth in FUT Coins?
MOTM cards are tradeable. It means you can sell them in transfer market or even quicksell them. An average 75 OVR MOTM cards gives around 13-15K FIFA 21 Coins with current rates, if you quicksell them.
And if you ever need cheap FIFA Coins to buy some of those MOTM cards for your objectives, or your squad, etc., use discount code "Blog" in our platform. It will save you some bucks when you buy coins from WhatsGaming.