What is FOF Path to Glory in FIFA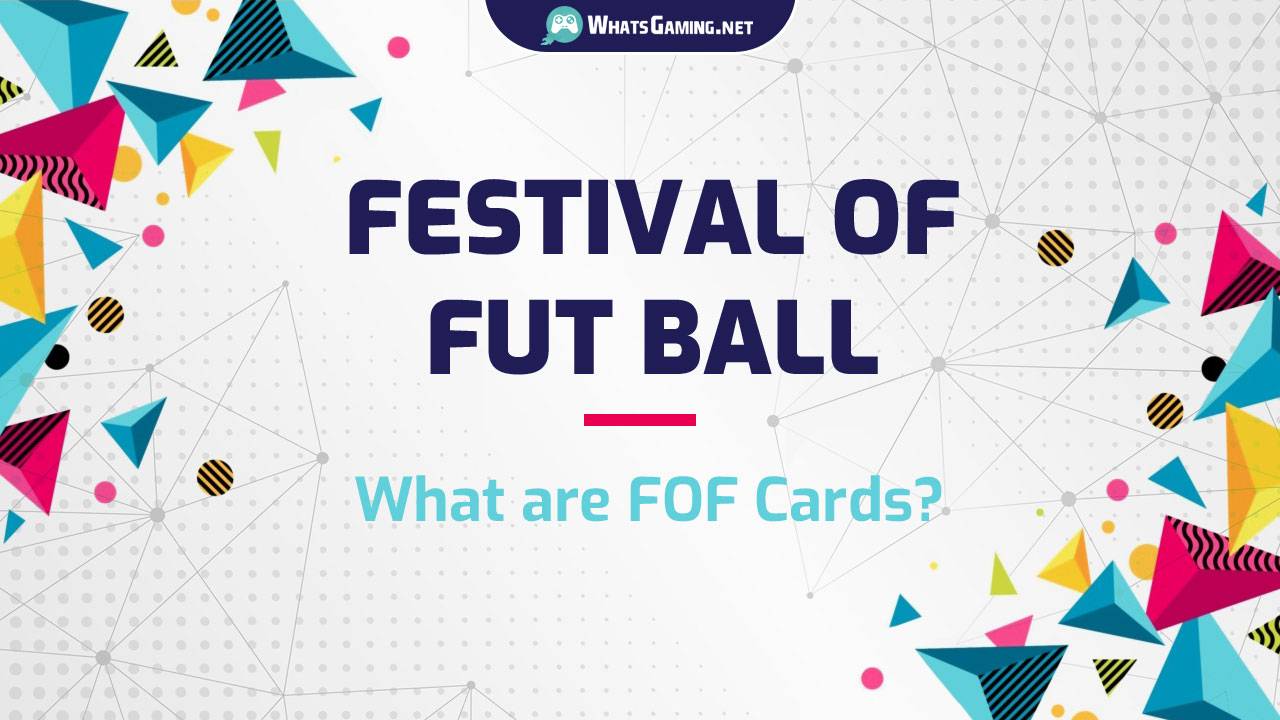 © WhatsGaming
We're celebrating the International football games from June 11 to July 16, 2021 with a special FUT Event called FOF Path to Glory, which stands for Festival of FUTball. Any win in real-life football will result in an upgrade of cards in FIFA 21.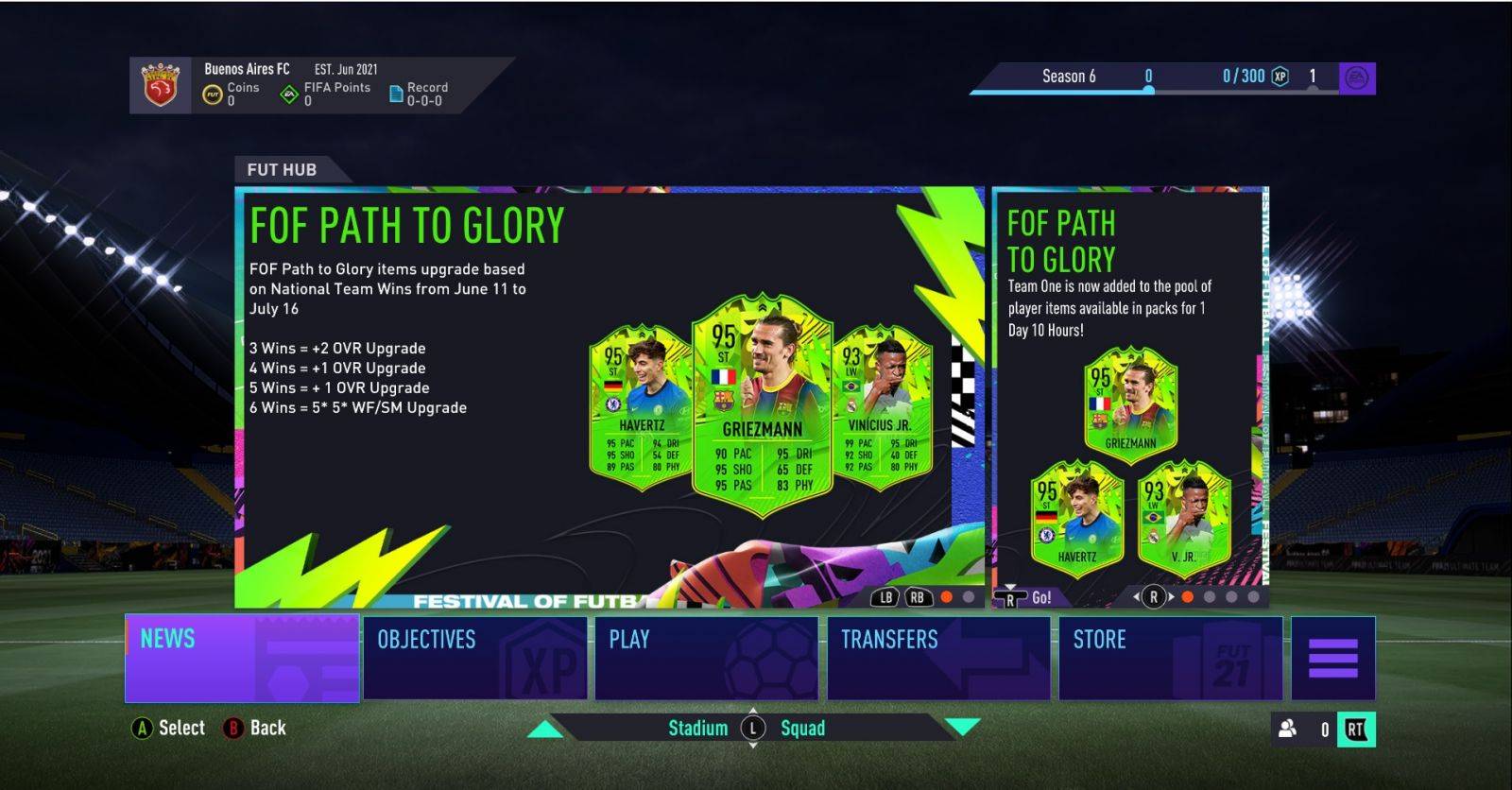 How are FOF Cards Chosen?
The FOF cards are upgraded cards that have a green-ish background and are totally distinguishable from non-if cards. But you may wonder how big the upgrade is... Is it only 1 OVR or 2? The answer is, it depends on the number of wins each national team gets during that time period. And only the players who have represented their national team (whether in youth or senior team) will get an IF / upgraded card. Here's the full table of upgrades of FOF:
FOF Upgrades Table
3 Wins = +2 OVR
4 Wins = +1 OVR
5 Wins = +1 OVR
6 Wins = 5* 5* WF/SM (Weak Foot/Skill Moves) Upgrade
So, as you can see, if a team wins 6 times during the Festival, the players will get a Five Star Weak Foot and a Five Star Skill Move upgrade, which will make them a superstar!
How to get involved with FOF?
The event comes with lots of fun objectives and SBC's. Completing those will reward you FIFA coins and of course exciting packs to open. The upgraded cards will be available for a few days.
During FOF (Festival of FUTball), Weekend League will bring lots of niceties to the gamers including TOTW packs, TOTS Packs, The TOTS players that are in the packs will have a minimum of 88 OVR from EFIGS leagues (Premier League, Bundesliga, La Liga, Serie A, & Ligue 1).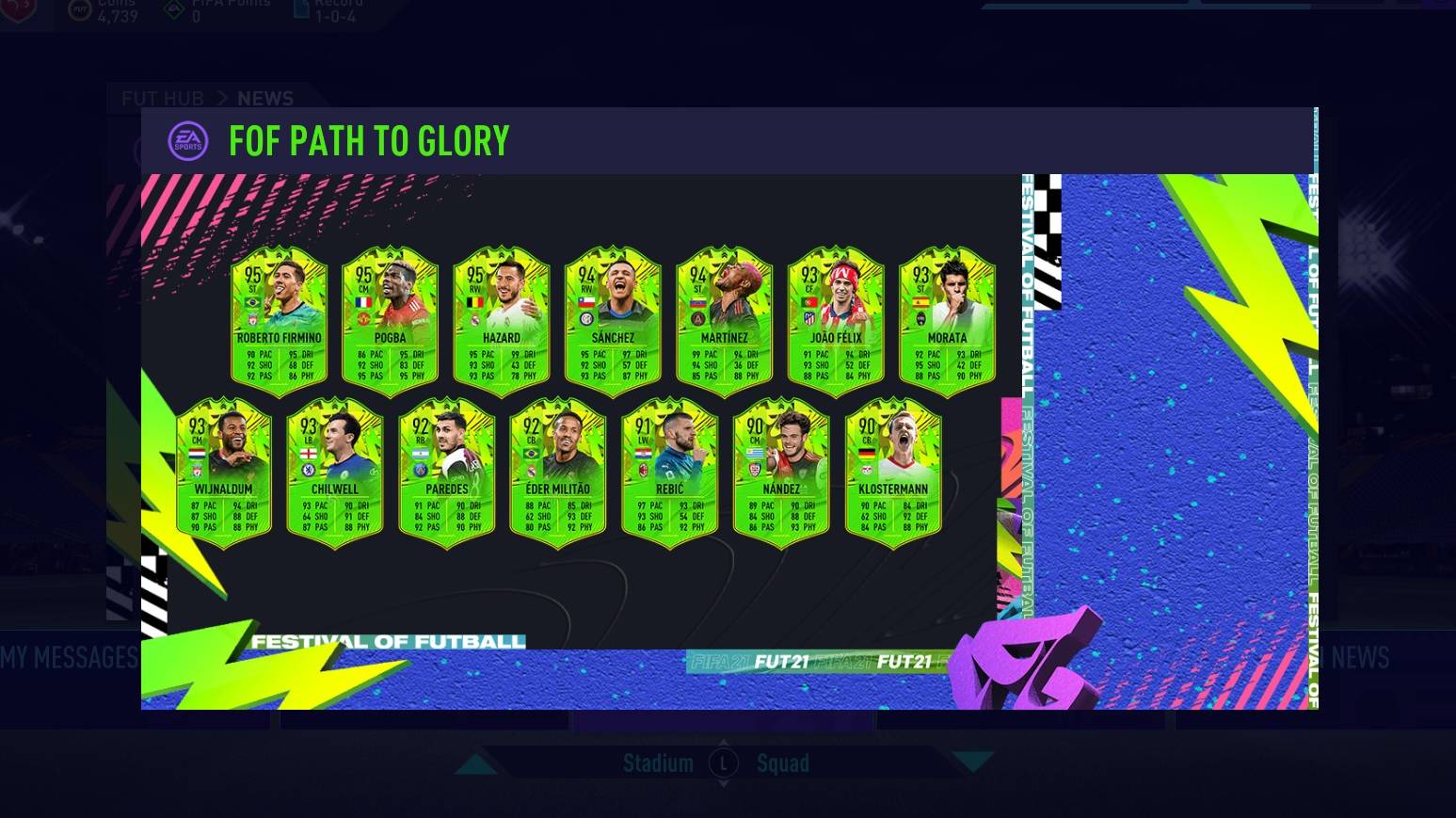 Discount Code for Festival of Futball
WhatsGaming on the other hand as usual has brought more fun to the festival spirit by introducing a nice discount code for FIFA Coins. You can use the code "Festival" to get your cheap FIFA Coins and win even more games!