What is MOTM in FIFA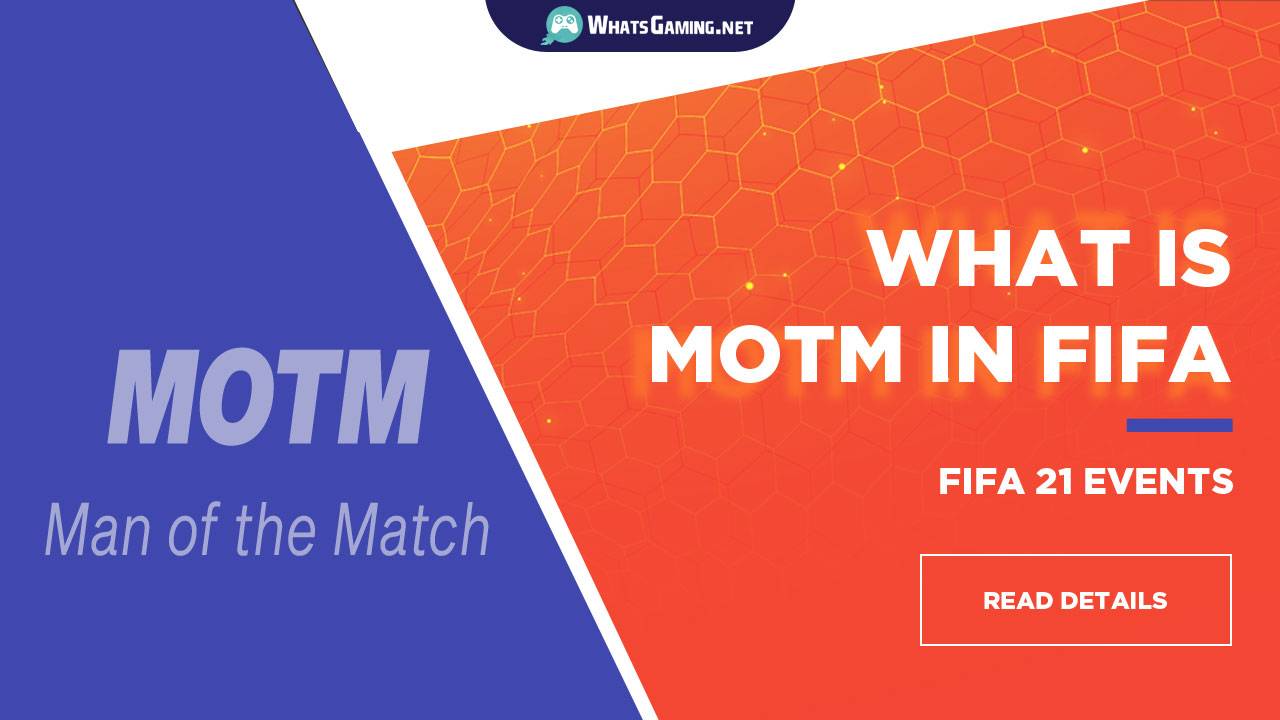 © WhatsGaming
What is MOTM?
As you may already know, MOTM is the Man of the Match card in FIFA. It means, if a player performs much better than others in a game, and they pick him for the man of the match title, then in the virtual world, EA gives an in-form card to that player with slightly higher OVR and improved skills and of course a higher price in FIFA Coins. You can trade the MOTM cards in transfer market.
How do MOTM cards look like?
There are different types of MOTM cards, based on their leagues or tournaments.
We have:
Conmebol Libertadores MOTM: Black background with golden base
Conmebol Sudamericana Man of the Match: Black background with silver base
Domestic Man of the Match: Orange background
UEFA Champions League UCL MOTM: Blue card
UEFA Europa League UEL MOTM: Black background with orange base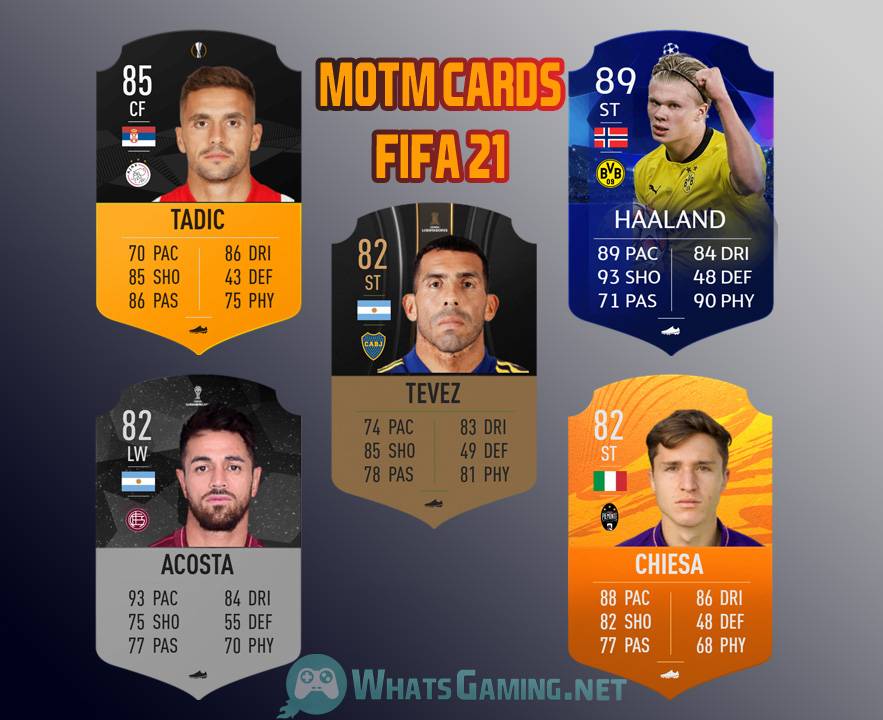 Who are FIFA 21 MOTM Winners?
Here's the complete list of MOTM for FIFA 21 for UCL / UEL:
Mats Hummels (88)
Christian Eriksen (87)
Jordi Alba (87)
Piqué (87)
Juan Cuadrado (86)
Gabriel Jesus (85)
Gylfi Sigurðsson (84)
Ivan Rakitic (84)
Scott McTominay (84)
Lucas Ocampos (84)
Iñigo Martínez Berridi (83)
Çaglar Söyüncü (83)
Raúl García Escudero (83)
Phil Foden (82)
Federico Chiesa (82)
Tammy Abraham (82)
David Ospina (82)
Lucas Domingues Piazon (82)
Jay Rodriguez (81)
Mason Greenwood (81)
Stuart Armstrong (81)
Merih Demiral (81)
Matteo Pessina (80)
Nahki Wells (79)
Sam Surridge (75)
Daniel Cárdenas Lindez (73)
Can you sell MOTM cards? How much are they worth in FUT Coins?
MOTM cards are tradeable. It means you can sell them in transfer market or even quicksell them. An average 75 OVR MOTM cards gives around 13-15K FIFA 23 Coins with current rates, if you quicksell them.
And if you ever need cheap FIFA Coins to buy some of those MOTM cards for your objectives, or your squad, etc., use discount code "Blog" in our platform. It will save you some bucks when you buy coins from WhatsGaming.