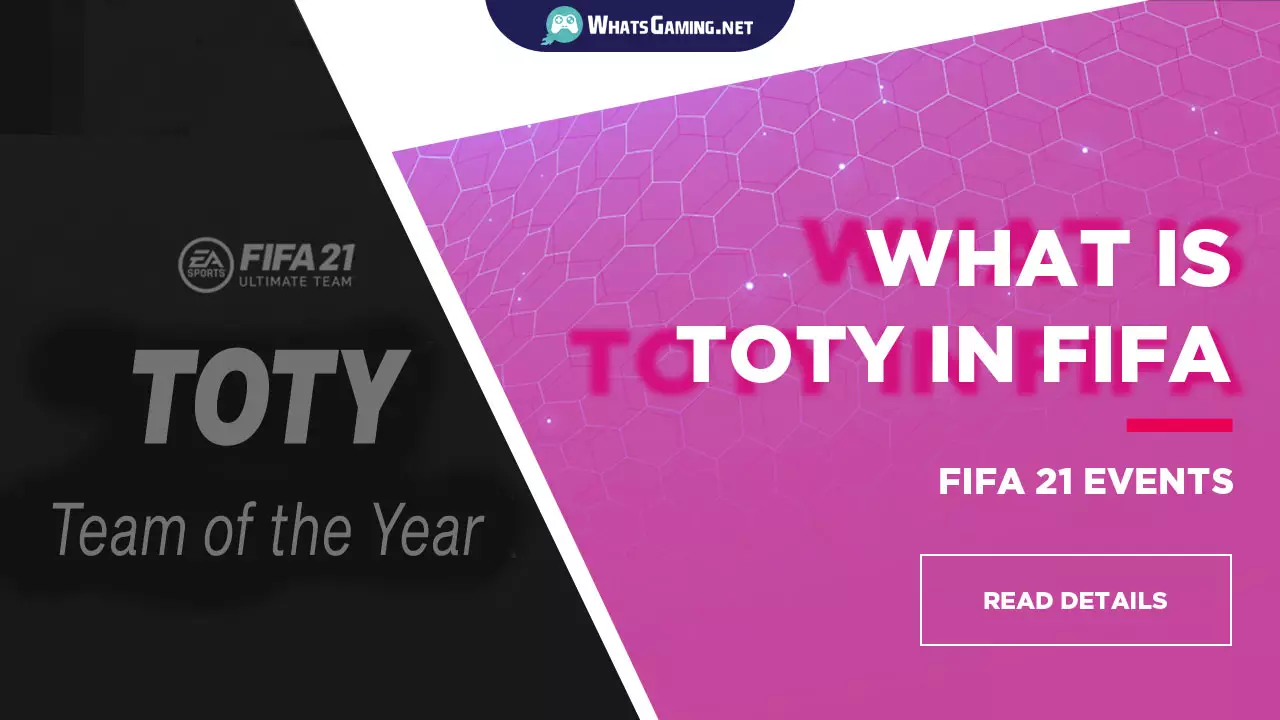 What is FIFA TOTY?
TOTY is short for the Team of the Year. As of FIFA 13, each year, EA assembles an imaginary team with players that have been performing great in the past year. They name the TOTY of each year with Roman numbers. So, this year, 2021, the TOTY was XI. They call it TOTY XI or the final XI and it's about the performance of the players in 2020.
Traditionally, the TOTY is chosen around January 6th each year and the voting for candidates takes almost a week. This year, exceptionally, the team of the year was released on January 22nd. Around 70 players usually get nominated to be put in TOTY, 12 out of which will win the title. 10 million users will vote the TOTY each year.
Why should I care about TOTY?
Win TOTY cards via SBC
As a progressing gamer, you might be interested in TOTY because usually there will be a limited SBC to complete, usually named TOTY, and as a reward, you'd get a pack of players with a TOTY card in them. Some of the TOTY cards you get from SBCs are tradeable, and some of them aren't. So, be careful which one you're completing and to make it even simpler, you can find a squad that has already completed the requirements for the SBC via Futbin. You can pick any of those in the list and try to buy the players and complete on your own.
Make FIFA Coins during TOTY
Additionally, some people look at TOTY as a way to make lots of FIFA Coins, using the promotions and upgrades that come with TOTY.
One way to earn coins during TOTY is to sell all your players before the event. In mid December or early January each year, the prices drop significantly. Some players drop 15% and some even 50%, especially the expensive gold players. You can make some profit out of this drop of prices. Sell in early December, and buy the same players before the TOTY begins, with lower prices. You can still play with untradeable players in your squad that you earned from some of the SBCs.
There's another trick that brings tons of FUT Coins for you and the risk of losing coins is almost zero!
There are lots of cheap rare gold cards in FIFA, with the BIN price of 600 coins. And their quicksell price is the same. So, if you buy them and the prices go up during (TOTY), you'll make a lot of profit. And if the prices remain the same, you'll quicksell them at the price you bought them. So, you'll lose nothing.
Especially, when the TOTY SBCs come up, and people are desparate to complete the SBCs, they will pay any price to buy the required gold cards that you have at hand.
Do TOTY players get improved chemistry in squad?
You may wonder if you put two TOTY players in your squad, their chemistry link turns green. But unfortunately, that doesn't happen. It means, the TOTY will have no effect on chemistry of the players. And still you need to match them with their club, league and nationality to make their link green.