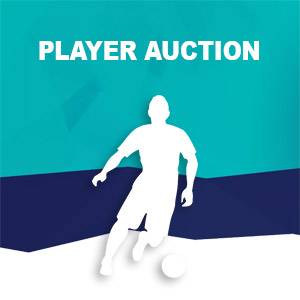 How to buy FIFA Coins with Player Auction?
When you decide to buy FIFA Coins, the choices become a hassle. "Which transfer method should I choose? What are the advantages and disadvantages?" These are the questions that we'll explain to you!
Player Auction is a transfer method in which you sell the players yourself in exchange of FIFA Coins. In general, it works like this: You buy a player on the transfer market for less FUT Coins and sell the player for significantly more FIFA Coins to the coin seller. However, there are crucial differences between the FIFA Coin providers, which you must pay attention to in advance.
With most of FIFA Coins providers, you not only have to come up with your own choice the player to transfer FUT Coins with, you will also have to pay for it yourself, i.e., the costs of buying the players are not covered and are on you. This procedure is not only very risky, because you have to take full responsibility, after all you have no experience which players are suitable for which FIFA Coin prices. Additionally, you will of course receive significantly fewer FIFA Coins than you actually ordered.
That doesn't happen with us: WhatsGaming. We will of course reimburse you the costs for the players. You can find a precise explanation of how we do this here in our FAQ. In addition, we do not leave you alone with the responsibility. Our player auction system gives you the FIFA players to buy and the prices needed to transfer the amount of FUT Coins you ordered. Because we know from years of experience which players are suitable at what prices to transfer FIFA Coins safely.
You can use our system to transfer the ordered FIFA Coins to your FIFA account safely and conveniently, at any time and fully automatically, even in the middle of the night. With a bit of pride, we can say that, this is the best system for transferring FIFA Coins on the market right now.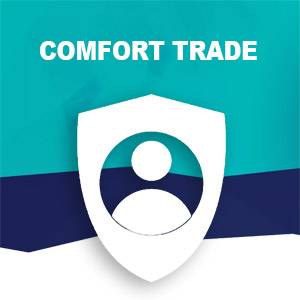 How to buy FIFA Coins with Comfort Trade?
To be able to buy FIFA Coins, you always have to choose one of the two transfer methods, Comfort Trade or Player Auction. But what is the difference between the two and which method suits you best to buy FIFA coins? Keep on reading and we'll explain it to you.
With Comfort Trade, you first have to collect your FIFA account data. First of all, you need your Origin email address and the Origin password you used to create your FIFA account. Then you must get your Backup Codes from EA Origin. By the way, we explain what that is and how it works right here.
If you have chosen Comfort Trade, you need to give us your account details so that one of our verified FIFA Coin suppliers can log into your account in order to securely transfer the ordered FIFA coins. You don't have to do anything else during this time and can relax on your couch and watch Netflix.
The big advantage of Comfort Trade is the little work and time required for you, that defines the name "comfort trade". You only have to fill in your account details in our panel. With Comfort Trade you also get exactly the amount of FIFA Coins that you bought, i.e. you don't need to pay the 5% EA tax. Where there is light, there are also shadows. You have to share your FIFA account details. With this in mind, you should put every website that sells FIFA Coins through their paces and do not buy FIFA coins there with the slightest doubt as to their seriousness. How you should proceed in this regard, we have explained in this blog post.
Choose your console
In addition to Comfort Trade, we offer you the most innovative and secure transfer system for Player Transaction on the XBOX One and the Playstation IV, which only we can offer. If you want to order PS4 FIFA Coins, select PS4. If you would like to order XBOX One FIFA Coins, just click on XBOX One. And if you want PC FIFA Coins, click on PC.