WhatsGaming -

VIDEO TUTORIALS

If anything is unclear to you, just click on our detailed tutorial videos explaining each step and the benefits of our transfer system.
How do I buy FIFA coins from WhatsGaming?

In principle, just as if you were placing an order on Amazon. If you are unsure, just watch this video. Here we explain briefly and concisely how you can buy FIFA Coins quickly and easily at WhatsGaming. In this regard, we offer several options for how you can buy FUT Coins on our website. First, our slider on the home page. In addition, we have set up another subpage, where you can buy FIFA Coins with a 3-Step-menu as easy as possible. And last but not least, we also offer the classic product pages.

How do I navigate on your website?

If you are wondering how our website is structured in detail, then this video is helpful. Here we explain how you can navigate on our site. You will also find out how you can use your account area and where you can check your already completed orders. You will also learn about our discount program, where you can benefit from attractive discounts every season and how you can effortlessly switch between Comfort Trade and Player Auction if necessary.

How does Player Auction with Goldplayers work?

In this video you will learn what Player Auction is about and how it works with gold on our website. With our system you can transfer your FIFA Coins yourself automatically 24/7 with only 500 FIFA Coins on your account. And after you have transferred the first 50,000 FIFA Coins with gold players, you can quickly and easily switch to the special cards. Here, the transfer of FUT Coins is even more convenient and faster. And, of course, we guarantee your account security with this method as well!

What is Player Auction with Special Cards?

In this video you will find out why our Player Auction system is currently the best on the market. Our system is not only 100% secure, we also cover the player purchase costs and the 5% EA Tax. Yes, you heard that right. With us you do NOT have to pay the purchase costs of the players that are required for the FUT Coin Transfer. In addition, our system also calculates the 5% EA Tax so that we can cover the EA Tax as well. You get exactly the amount of FIFA Coins that you paid for.

What is Comfort Trade?

In this video you will learn what Comfort Trade actually means and how this transfer method works for us. You store your FIFA account data at Comfort Trade and our suppliers will transfer the FIFA coins securely while you are sitting on the couch and watching Netflix. Our Comfort Trade Panel is very easy to use. You only have to enter your FIFA Origin account data and your backup codes in our mask and start the coin transfer with a click on "Start". Then we will inform you live about the progress of your order. You will be informed when your order is finished.
⇐
⇒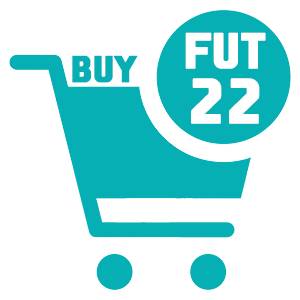 Buy FIFA 22 Coins
What are FIFA 22 Coins
If you're new to the world of FIFA, it's good to learn that the game rewards the players with an in-game virtual money called FIFA Coins. And each version of FIFA gets its own specific coin. So right now, FIFA 22 awards the winners with FIFA 22 Coins aka. FUT 22 Coins. They are simply a number of virtual coins that each accounts can have. You can check your FIFA Coins balance in the top left corner of FIFA 22 menus.
You can do a lot of things with your FIFA 22 Coins. It's mainly used to buy players or consumables on transfer market.
You shouldn't mistake FIFA 22 Coins with FIFA 22 Points. They are different in many ways. FIFA Points can be bought directly from EA. And you can use the points to buy FUT Packs only, not players. You may open the packs and get a random bunch of players, hoping that you get a good player from the pack. But with FIFA Coins, you can buy the players you want from other gamers on the market. But usually, the prices are high and you should be careful not to pay too much for a player.
Is it safe to buy FIFA 22 Coins?
Based on EA's regulations the gamers are not allowed to buy or sell FIFA Coins. The only recommended way is to play FIFA and earn the coins. But since this is a long and boring process, gamers want to find a shortcut by paying a FIFA 22 Coin Seller and receiving the coins in their accounts without having to play all those difficult Squad Battles or Division Rivals or other ways of getting FUT 22 Coins.
But since EA has strict rules against buying Coins, it's very important to work with a website or entity who knows the red lines and regulations well just to keep your account safe. Some FIFA Coin providers don't even know the details we're sharing here. They just transfer and then get your account banned. This never happens when you buy your coins from WhatsGaming. Simply because we're the best FIFA Coin website on the net. We have been around for a couple of years and have served thousands of gamers. We have an automated platform that transfers FUT 22 Coins to your account without any hassle. By choosing WG, your account will stay safe and you'll never get your account banned.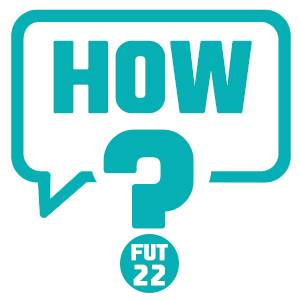 How to buy FIFA 22 Coins
There are in general two methods by which you can receive enough coins to be able to buy great players for your squad. Player Auction is a method where you will be asked to place specific cheap and non-important players on transfer market with specific prices. Then the automated WhatsGaming platform will find and buy those players at a higher price and therefore you will receive coins on your account and by completing the list of players given to you, you will receive the promised UT 22 Coins.
Comfort Trade on the other hand is a much simpler method to buy FUT Coins for FIFA 22. You will simply provide your account's login information and will ask the professionals take care of the transfer. In a few hours the coins will be in your account and you will be able to enjoy them without having to lift a finger for transferring the coins!
Alternatives to buying FUT 22 Coins
You can of course decide to make FUT 22 Coins the hard way. Our blog shares lots of useful articles about how to make coins for FIFA 22. The techniques include investment on bronze packs, using coin boosts, etc. But you should know that making the coins in FUT 22 is much harder than buying them. You will have to spend weeks if not months to play the Squad Battles which reward up to 1000 coins, perhaps completing some objectives and receive 100 ~ 300 coins, etc. You will soon realize that gathering 100k FIFA 22 Coins for example takes much more energy and time that you may imagine. That's why most gamers prefer to go for the easy option: buying coins.
Cheap FIFA 22 Coins
Knowing how difficult it is to make the coins and since we're gamers ourselves, WhatsGaming is always looking for helping eager FIFA fans to get their required coins cheaper and safer than other websites. You can buy FIFA 22 Coins cheap from WhatsGaming using the occasional discount codes and of course our prices are naturally low because our platform works automatically and requires no human interaction. You can search for cheapest FIFA 22 Coins and you'd always find WhatsGaming is the one!
Additionally, our Instagram is known for occasional FIFA 22 Coins giveaways with hot contests that not only will increase your knowledge about Football, but will also reward you with hundreds of thousands of free FIFA 22 Coins. Just follow our channel: @whatsgaming to unlock the fun!
Instructions to buy FUT 22 Coins
In order to buy your coins choose one of the platforms below. Next step would be choosing your transfer method which is explained above. Then you will choose the amount of coins you need. And finally make the payment. Afterwards, you will be redirected to your account page and will be instructed for the transfer, based on the method you've chosen on step 2.