FIFA 21 Coins Discount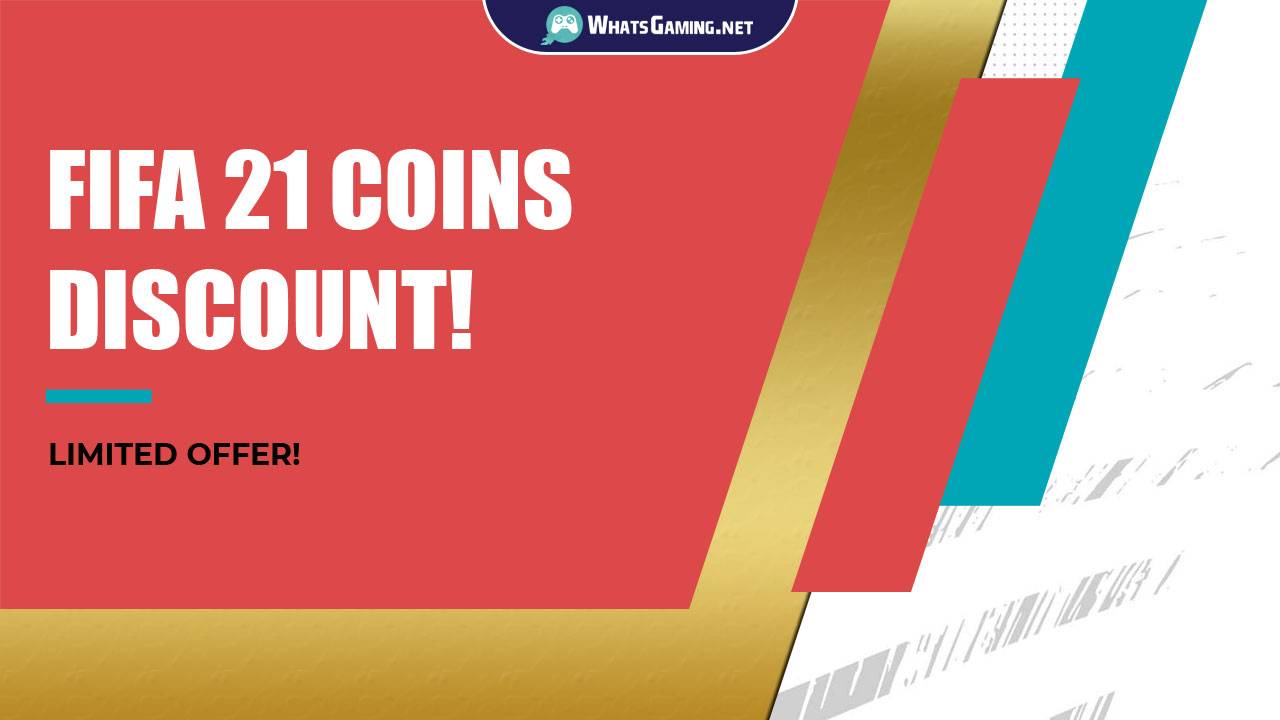 © WhatsGaming
Ways to Earn FIFA 21 Coins
One of the most accepted ways to increase your balance of FIFA Coins is to complete the Squad Building Challenges that are available in the game. Have you ever tried completing those challenges? They require you to buy many players and assemble a team. Sometimes they require the players to have loyalty to the team. So, not only you will have to buy players that you don't want, but you will also have to play with them to create loyalty so the overall chemistry of the team passes the qualified level.
Now, beside the time you have to spend for that (10 plays are needed for gain loyalty), you must have lots of FUT Coins in your account, because buying those players can cost you a lot sometimes. The silver and bronze players could have raised in prices when you buy them. So, without enough coins in your account, you will have to play with a weak team, without icon players and try to win games in Ultimate Team mode and luckily, if you win, you will rewarded by a few coins for each game.
This is really the hard way to earn FIFA 23 Coins. It requires lots of practice, avoiding mistakes (completing the SBC in the most efficient way), and finally being rewarded by a FUT Pack, which is random. It means, even after you complete the SBC, you open the pack and "hope" for a miracle! Well, most of the times, you get a pack of players that you don't want either. You can quicksell them and hopefully the coins you get will be more than the ones you spent to buy those players!
The other ways to earn FUT Coins include some risk factor! It means you will have to invest money on cards that might go up or down. We have provided thorough blog about FIFA 21 Investment.
Buying FIFA Coins Cheap
Having that in mind, you possibly look for easier ways to get FIFA Coins, without the need to go through painful process of earning the coins bit by bit. A good alternative is to buy FIFA Coins when you need them. But you should always be on the lookout, because EA does not like buying coins and has a few certain rules to avoid gamers to do so, and if you're not aware of those rules, you might get your account banned permanently. It's the worst could happen to a FIFA fan.
Luckily, WhatsGaming has always been on the safe side with FIFA Coin transfers, because we are the best FIFA Coin site you can find online. We have a fully automated platform that sells FIFA Coins cheap to the fans. With the tips introduced below, you can always buy your coins from us cheap and safe.
FIFA 21 Coins discount
Although buying FUT 21 Coins from WhatsGaming is cheaper from other sites because our platform is fully automated and the coins will be transferred to you almost instantly, but we also sometimes come up with special offers, only because we know how you need those coins for your progress in FIFA and we want to see you happy.
With the discount code offered below, you can buy your FIFA 21 Coins cheaper than ever. Remember that this is offer is limited. So, those who act faster may benefit from the discount and buy their coins at a cheaper price than other sites.
FIFA 23 Coins Discount Code: "Blog"5% Off, Limited Offer!
Keep in mind that WhatsGaming has a live support which is responsive all the time. We answer your questions regarding Cheap FIFA Coins and how to keep your accounts safe while transferring FIFA 21 Coins. So, feel free to make contact with us anytime you like.