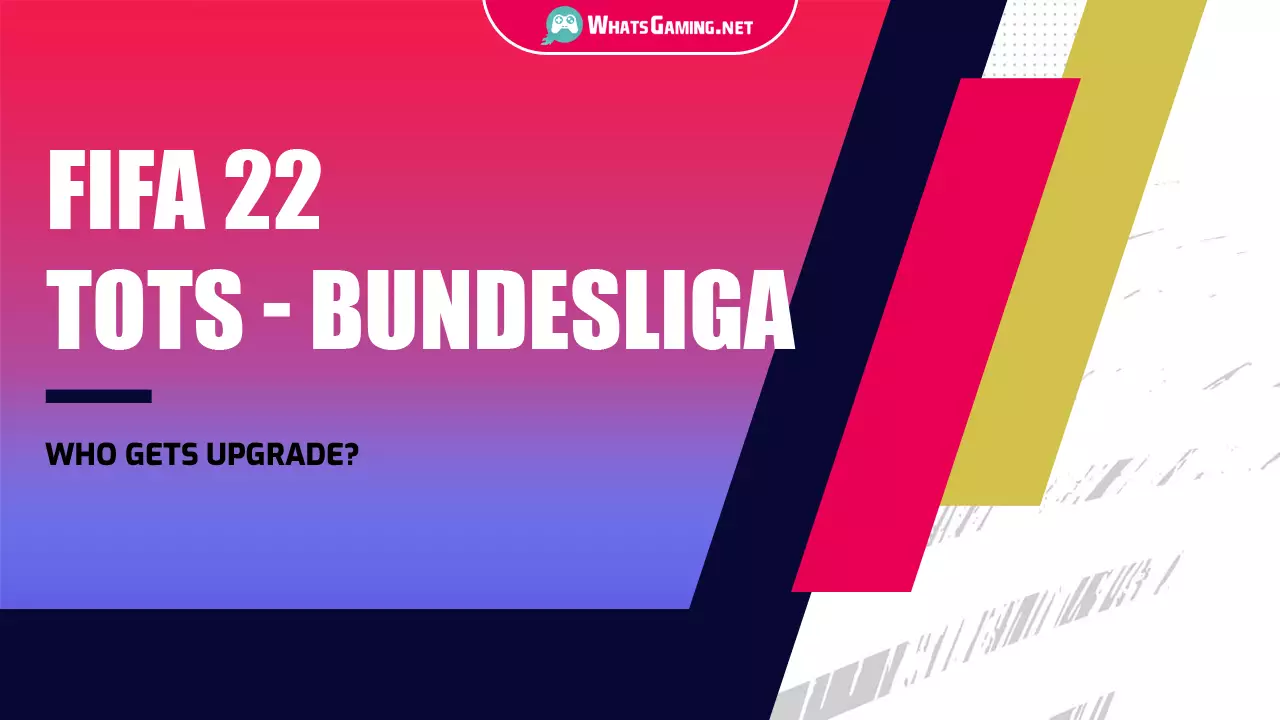 We all enjoy our time in FIFA 22 playing the latest released Team of the Season squad, the biggest event in FIFA Ultimate Team, and trying to keep up with the weekly-themed objectives. While we had fun and received many great cards from the Premier League TOTS, we're welcoming Bundelisga next and it is going to be one of the most popular squads among others! Premier League was the first featured squad in this promo, but there are many more yet to come and we couldn't be more excited! Let's take a look at which players are included in the Bundesliga squad.
FIFA 22 Bundesliga (Team of the Season)
The Bundesliga Team of the Season squad was released on May 13th, replacing the Premier League squad in packs. The new Bundesliga squad will stay in FUT packs for one week from release, with the La Liga TOTS squad taking over from it on May 20th.
Players are able to try out new cards every week on Team of the Season. There are going to be a lot of brand-new cards from different squads which you can track down and see what's next from here. The Bundesliga squad members were chosen by users' votes, just like other squads, and there are some world-class players on this team who you don't want to miss. What makes Germany's Bundesliga different and more suitable for FIFA Ultimate Team is that the squad brings several top-tier players from different nations to make the chemistry linking in your squad a simple task to do! Without any further ado, let's take a look at the squad in every position.
FIFA 22 Bundesliga TOTS Defender
Alphonso Davies – Bayern Munich
Nico Schlotterbeck – Freiburg
Evan Ndicka – Frankfurt
Jeremie Frimpong – Bayer Leverkusen
David Raum – Hoffenheim
FIFA 22 Bundesliga TOTS Goalkeepers
Manuel Neuer – Bayern Munich
FIFA 22 Bundesliga TOTS Attackers
Christopher Nkunku – RB Leipzig
Robert Lewandowski – Bayern Munich
Erling Haaland – Borussia Dortmund
FIFA 22 Bundesliga TOTS Midfielders
Florian Wirtz – Bayer Leverkusen
Joshua Kimmich – Bayern Munich
Jude Bellingham – Borussia Dortmund
Moussa Diaby – Bayer Leverkusen
Thomas Muller – Bayern Munich
Filip Kostic – Frankfurt
Let's review some of these players to get more familiar with the squad.
Robert Lewandowski
Robert Lewandowski (OVR 97) is a well-known goal scorer who has once again, gotten amazing numbers in a free-scoring Bayern Munich side. It's safe to say that Lewandowski has started all league games this season and he continues to surprise us as we proceed!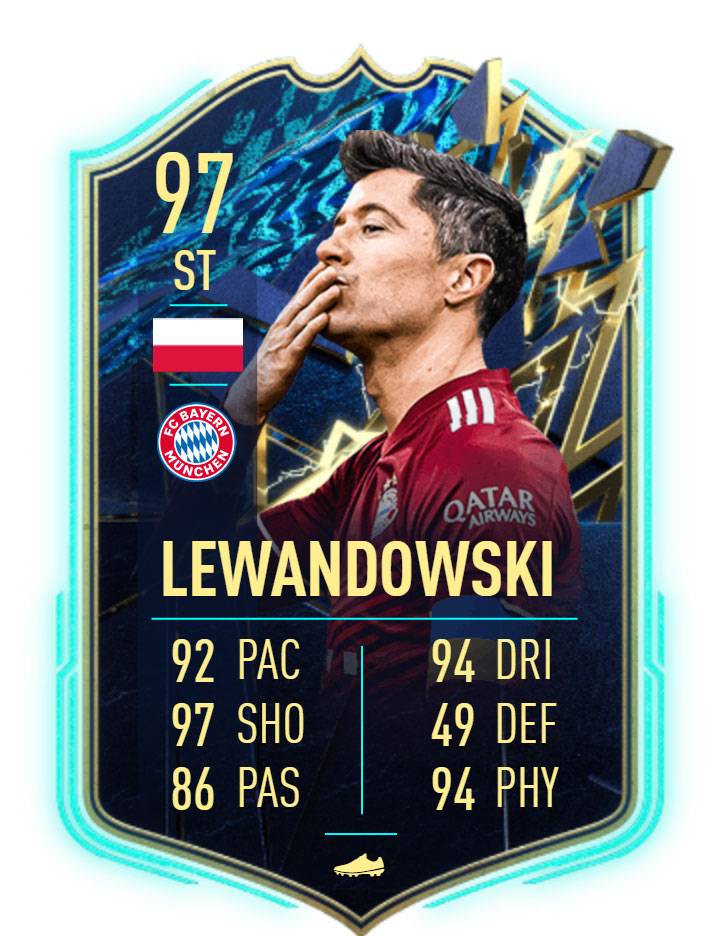 Christopher Nkunku
Probably one of the most popular footballers among FIFA fans and the best players in RB Leipzig. Nkunku (OVR 96) with 16 goals and 11 assists in this season has claimed 2 TOTW, 4 POTM, and a TOTS card for himself. We've got to admit that it's pretty impressive for a footballer of his age.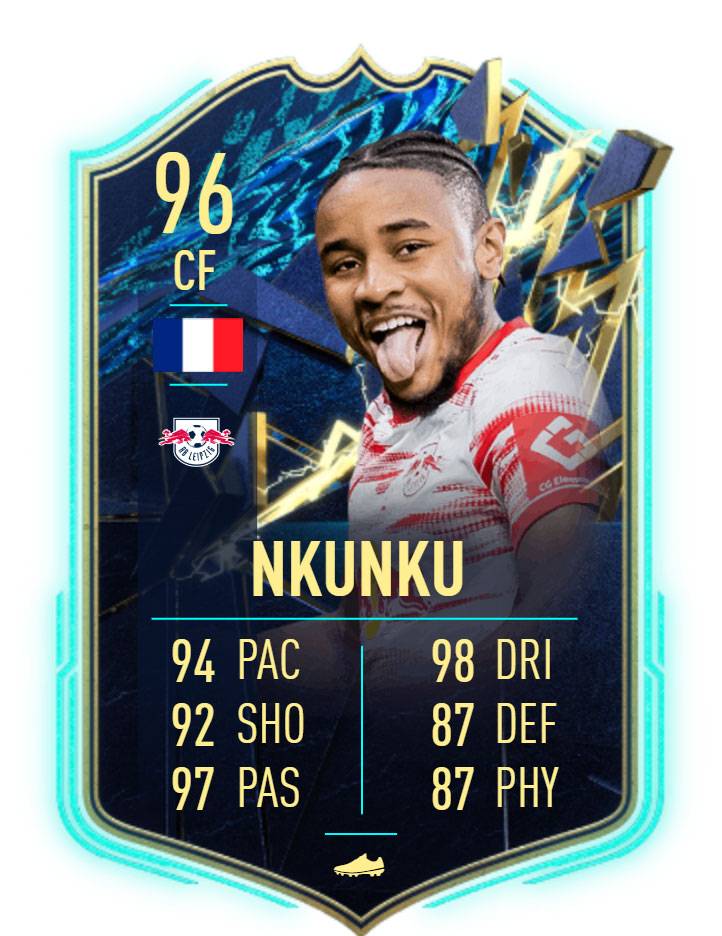 Erling Haaland
No need for much introduction, Erling (OVR 95) is one of the hottest and most successful assets in the football world. Despite his injury, he has still managed 16 goals and 6 assists in 18 games this season!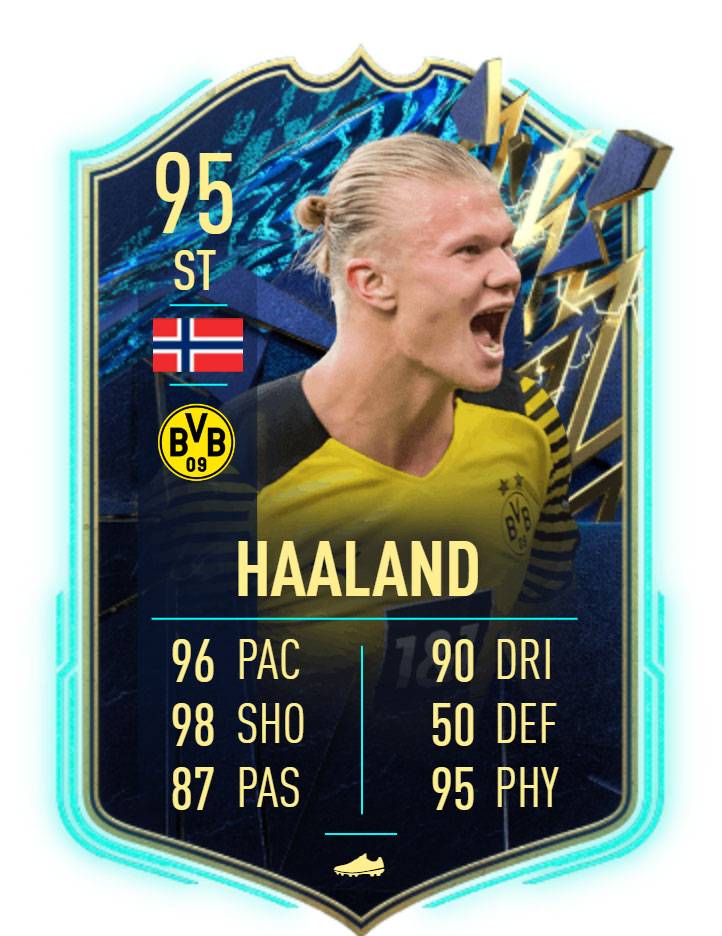 Moussa Diaby
Bayer Leverkusen's winger, Moussa Diaby has been another impressive and unstoppable player this season. 12 goals and 9 assists have brought him 3 TOTW cards, and another boosted TOTS card!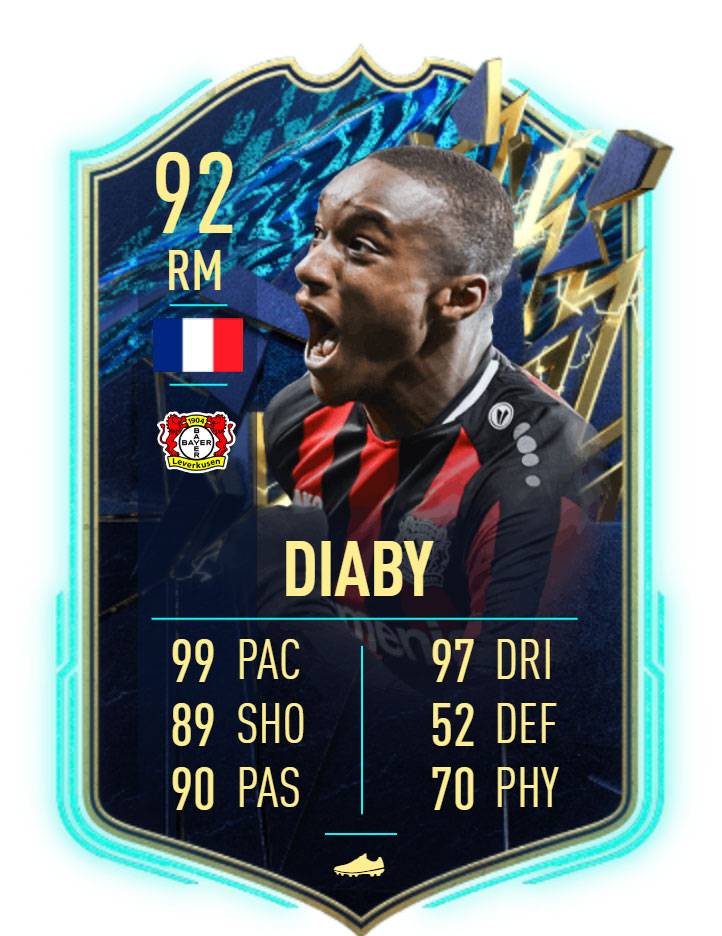 Of course, there are many other footballers to review but we just randomly picked these 4 great footballers to show you how great the Bundesliga TOTS is! FIFA fans can expect more items to come via Squad Building Challenges and objectives. One of the many great aspects of TOTS is that if you're not lucky enough to win your favorite card in the current squads, you'll have a good chance to win a better one in the upcoming squads. So don't give up and make sure to check our store during the promo for discounts and cheap FIFA coins. You can always benefit from a few extra coins in case you were in urgent need of purchasing something for your FUT 22 Club!