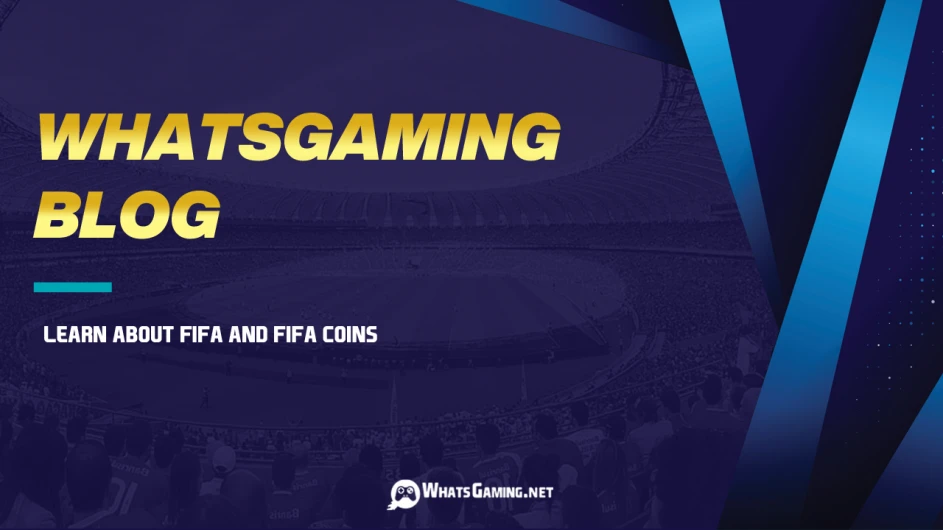 FIFA 23 Closed Beta for Early Access
As the final game in the FIFA series, Electronic Arts went out of its comfort zone and upgraded FIFA 23 in many aspects. If you didn't have the chance to read about the gameplay changes and the new features of FIFA 23, you can jump back to our blog and check them out now. Fans around the world will be hoping to discover more exciting news about this game, as big changes are expected across the various modes: Career Mode, Ultimate Team, VOLTA Football, Pro Clubs, and more. If you're looking for a chance to dive into the action sooner, a FIFA 23 beta code is your ticket to enter! But how can you play FIFA 23 earlier? How to get a Beta code? You'll find the answer to your questions with the WhatsGaming team!
FIFA 23 Beta Release Date
EA Sports has been set to release the FIFA 23 Closed Beta codes to give players early access to the game ahead of its release on September 30. The FIFA 23 Closed Beta began on August 11th but they're still sending codes out so don't give up hope. The Beta will end on September 1st.
Since FIFA 22 was released on September 27th, 2021, and its Closed Beta ended about 26 days before the official release, we expect the same thing for FIFA 23. Only if you're a PS4/PS5, Xbox One, or Xbox Series X/S user, you may test out the game's beta version.
How Does the Beta Version Work?
The idea of the Beta version is to find out the issues and errors of the game with the help of some eager FIFA players before it's released. So, fans will have the chance to get early access to some specific modes of the game before the full game is unlocked.
As we said, this will help the game developer to get enough information from the selected active players to fix any bugs that might have remained. Since EA is mostly choosing gamers from the US and the UK for the Closed Beta, users may experience lagging and poor connections for finding a match for the user outside of these regions. However, we still don't know which game modes are going to be included in the beta version, but it is expecting to see these modes:
Kick Off
VOLTA Football
FIFA Ultimate Team
Career Mode - both Manager & Player Career
Create a Club - Still in development
Pro Clubs Drop In
Online & Co-op Seasons
We saw 4 different game modes in FIFA 22 such as Career Mode. This means it's likely to see this game mode in the FIFA 23 Beta as well. We hope that the new manager mode, where you're in charge as a real manager would also be available in this year's Beta.
How to Get a FIFA 23 Beta Code
If you are eligible to receive EA Sports emails and luckily, have been chosen to participate in the FIFA 23 Closed Beta, your codes will be emailed to you afterward. Players from the US and the UK who have their email addresses linked to their EA accounts have the highest chances of participating. We explained how to sign up for EA emails here, so we're going to briefly explain how to do so. First of all, to grab the FIFA 23 Closed Beta codes, you need to activate your EA email notifications. For this matter, follow these simple steps:
Go to your EA Account email preferences
Make sure your email under Primary Email is correct
Check the box under Manage your email preferences
Click Update
Done!
Note that EA SPORTS™ sends all Beta communication from their email official account EA@e.ea.com. You can add this address as a safe sender to make sure their emails go straight to your inbox.
If you ever received the Beta codes, you cannot transfer or share them with anybody. The Beta codes are exclusively created only for your EA account, hence, cannot be shared or sold to third parties. You will be asked to sign an agreement not to leak any information on social media such as Facebook, Instagram, Twitter, and other platforms. This means that any screenshots or leaked videos of the FIFA 23 Beta version that is published by you, will have legal punishments.
After receiving your codes, check the mode that Beta grants you access to. It could be Ultimate Team, Career, etc. Then load up the code onto your Xbox or PlayStation console and enjoy the game.
FIFA 23 EA Access
If you are subscribed to EA Play Pro or pre-order the Ultimate Edition, you will have the chance to play FIFA 23 Ultimate Team for 10 hours about a week before the official release of the game via EA Access. In the game, you will see a timer that will run down as long as you are online. So, if you want to taste your trial, make sure you shut it down when not playing. Here are the steps to get FIFA 23 early access:
Open the EA Play in your browser.
Follow the related instructions to subscribe to one of the plans
Go to your console's store and search for "FIFA 23".
Select one of the game editions and then select 'Trial'.
You're in.
Purchasing the Ultimate Edition has some perks over the Standard Edition. Find out more about them here. You'll benefit from the Ultimate version of FIFA 23 as much as an EA Play Pro member would. So if you act smart, not only you can play the game earlier than others, but to have lots of exclusive items such as World Cup FUT Heroes Player Item, Ones To Watch Player Item, and more! Trading these players on the FUT market can bring you lots of FIFA 23 coins.
Last but not least, if you don't want to face any issues with the game, don't forget to follow the EA rules when you received your FIFA 23 Beta codes. These rules are:
The player must be 18 years or older.
The player needs to have a fair Internet connection, an EA Account, and fully accept the User Agreement and the FIFA 23 Beta Agreement (which is not to take any screenshots of the game).
We hope you enjoyed reading this article. EA Sports did not confirm the presence of a demo version of FIFA 23. But we'll keep you informed if there is more news regarding the game. Make sure you check our store for purchasing safe and discounted FUT coins.