FIFA Coins Giveaway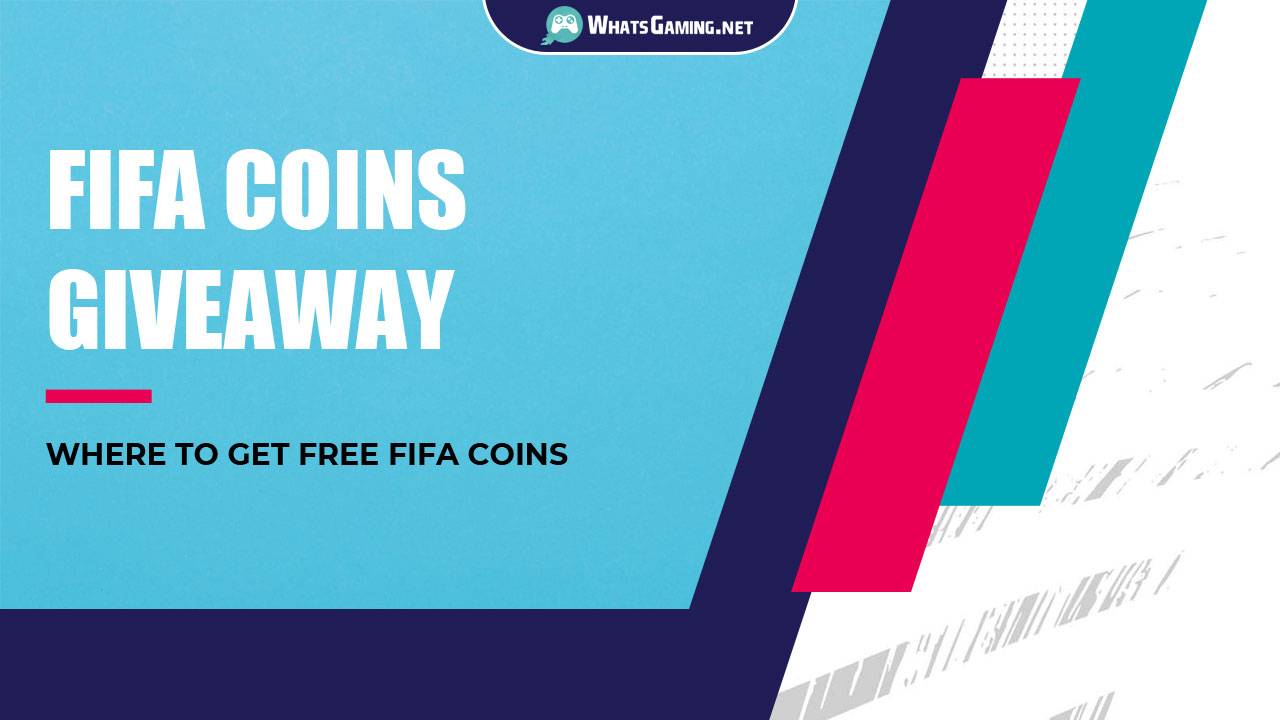 © WhatsGaming
These days in FIFA gaming many groups and individuals claim to offer free FIFA Coins & giveaways. If you search FIFA Point Generator or FIFA Coin Generator, you'd see lots of results, each of which claiming to generating free points or coins in FIFA for you. But as we explained in details in our previous blog post, all of these coin generating sites are scams and they just want to access your account to steal your coins. Some of the offers are however valid, but you should always perform a security check on the site before trusting them or sharing your account information.
That was evaluating FIFA Coin giveaways from security standpoint. But now let's give some thought to the fact why would a coin seller give their FUT Coins away.
Why FIFA Coin Giveaway?
There are several reasons why a group or a website starts giving FIFA Coins away as a gift. New websites often offer giveaways as means to promote themselves using the word of mouth. Imagine in the forums and social media people start talking that WhatsGaming is offering FIFA Coins giveaway. Soon, the word will be spread and more gamers will be interested to know more about this gift.
Some other coin providers could just demand something from you in return of the free FUT coins you're receiving. That could be a post on social media, a link to their website, a service that you are capable of providing, etc.
And finally, the rare case, is that the supplier of FIFA Coins simply has lots of coins they don't need and want to make some gamers happy by sending the coins away. But since those scammers usually pretend to be of this category, you should really be doubtful when you are about to receive such free coins in FIFA.
WhatsGaming FIFA Coins Giveaway
Now that we have covered what types of websites or individuals offer FIFA 21 Coins Giveaway, it's good to learn about WhatsGaming's offer.
WhatsGaming has a free FIFA Coin or FIFA 21 Coins Giveaway program and it asks the gamers to record their screen for five minutes making a purchase on whatsgaming.net, explaining how the site works and how users can buy FIFA Coins from WhatsGaming. Because our website makes use of an innovative platform that facilitates the Fut coin transfer and the whole procedure (whether it's Player Auction or Comfort Trade) becomes really simple and straightforward.
So, it makes sense that WhatsGaming is interested to make more users familiar with its upgraded system by asking users to record their screen and put their own face in a corner of the screen (like Youtube streamers) and just walk the users through the coin transfer process from step one which is choosing the right console and transfer method until the coins are transferred successfully to their account.
FIFA Coin Discount
In addition to FIFA coin giveaway, you can always check WhatsGaming's prices for new deals and the blog for new discount codes. We always try to keep our fans happy and successful in their gaming experience. So, prices and your account's safety in coin transferring is important to us. We know that when the FIFA coins are cheap, our users are happy. These discount or coupon codes are just gifts from us to save up a few bucks while you buy FUT 21 coins and use them to improve your team in FIFA.