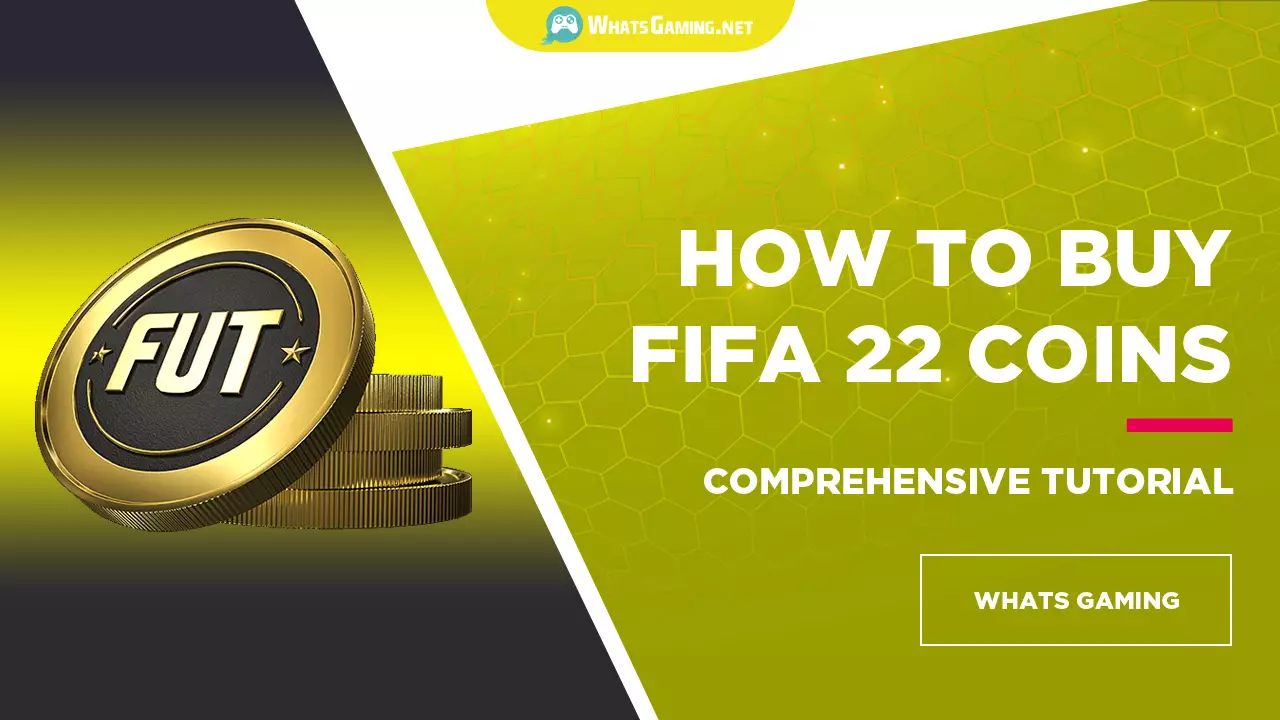 How to Buy FIFA 22 Coins - Comprehensive Tutorial
Getting ready to have fun with the hottest release of the FIFA game, you may want to start off really strong this time, because the beginning matters.
The sooner you achieve great players for your squad, the more coins you will earn and more winnings will come!
So, instead of playing squad battles and division rivals and losing every other time, you may want to find a resource to buy FIFA 23 Coins for your account. But how does that work?
What are FIFA 22 Coins?
If you're new to the world if FIFA, you may wonder what FIFA Coins are.
Here we answer your question. Since it's important to add items to your team when you play online, there must be a sort of currency by which you will be able to buy the necessary items from other players. That currency inside the game of FIFA is called FIFA Coins. Of course you can also buy items from EA itself by paying for FIFA Points as well. But FIFA Points cannot be used on Transfer Market; that's why it's necessary to have enough FIFA Coins in your accounts' balance to be able to buy that De Bruyne or Hazard or Messi for your squad.
Or maybe you simply need to renew your contract with your players, because if you don't, you won't be able to use them in future games once their contract is terminated.
Or maybe one of your players have got some injury. You will need FUT 22 Coins to buy the proper consumable to heal the player otherwise you won't be able to use him in next matches.
How to buy FIFA 22 Coins?
Now that we know how important the coins are in FIFA, one might wonder if the FIFA 22 Coins can be bought? And if yes, how will the transfer of coins work out?
There are two major ways by which you can buy FIFA 22 Coins: Player Auction and Comfort Trade. Both methods have their own fans and are offered by trustable sellers like WhatsGaming. But to choose the method that fits your needs the best, you need to learn how each of these methods work.
Buy FUT 22 Coins via Comfort Trade
The comfort trade is the easiest way to get some coins for your FUT 22 account. All you have to do is to go to WhatsGaming.net and then from the prices filter, chose the console you have, that can be PS4/PS5 or Xbox or PC. Then choose Comfort Trade as your transfer method and then amount of FIFA 22 Coins you need to buy.
Then click on buy, choose payment method, and if you have a discount code, that would be the best time to use, and then pay.
Once the payment has been successful, you will be redirected to your My Account page and there you will be able to share your account's information, that includes, your email, EA account's password and backup codes. We have a dedicated tutorial about how to get backup codes if you don't know how.
Then you will just sit back and drink your coffee, while the experts in WhatsGaming transfer the purchased FUT 22 Coins to your account. The progressbar in your account page will let you monitor the process once you have provided the login info.
When it's done, it will notify you that your account is now ready to use with the coins transferred.
Buy FIFA Ultimate Team 22 Coins with Player Auctions
Player Auctions is a bit more complex. It's good for the times you're not willing to share your account's info. So, it's more complicated, but safer if you can't trust anyone accessing your account.
The first steps of player auctions are the same as Comfort Trade. When you've done with the payment, you'll be redirected to your account page. Then you will be asked a few questions about your account. This is really crucial. Most coins sellers don't do that and get your account banned. Later we'll tell you why it's important to work with trustable sites like WhatsGaming.
So, you will be given a list of cheap players to be placed on Transfer Market at a higher price. So, for example you list 10 players (200 F.Coins on average) with around 5000 FIFA 22 Coins on the market. The automated platform will find the players and buy them from you. So you get around 50,000 coins. But there are lots of details to be careful with, because EA is strict about selling and buying FIFA Coins.
How to stay safe?
Like we mentioned earlier, EA has strict rules regarding buying and selling FIFA Coins. Many websites claim to transfer coins to your account, but occasionally they get the player accounts banned and it's disastrous, because once it happens, you'll lose all of your hard-earned coins, expensive FIFA points and your squad. Pretty much everything.
Is buying FIFA 22 Coins illegal?
EA is against any kind of monetary exchange of FUT Coins because it doesn't want the game to become a trading tool. Instead EA is encouraging gamers to buy FIFA Points because it makes a lot of money for them. But as you know, FUT Points cannot be used to buy players on transfer market. They can only buy FUT Packs, with random players. Which is not most gamers like.
But can you buy FIFA 22 Coins safe and legally?
The answer is yes! If your transaction is done without violating any of EA rules and don't cross EA's red lines (like putting too much price on cheap players while transferring coins), then it will be legal and your account will stay safe. This is why we insist on working with platforms that are trustable, automated, quick and with good reputation. The best FIFA Coin seller we can recommend is WhatsGaming. All of our clients are happy and enjoying their coins.
Moreover, every time there's a hot FUT Event, you may check our site for special discount codes.