Position Modifiers in FIFA - All You Need to Know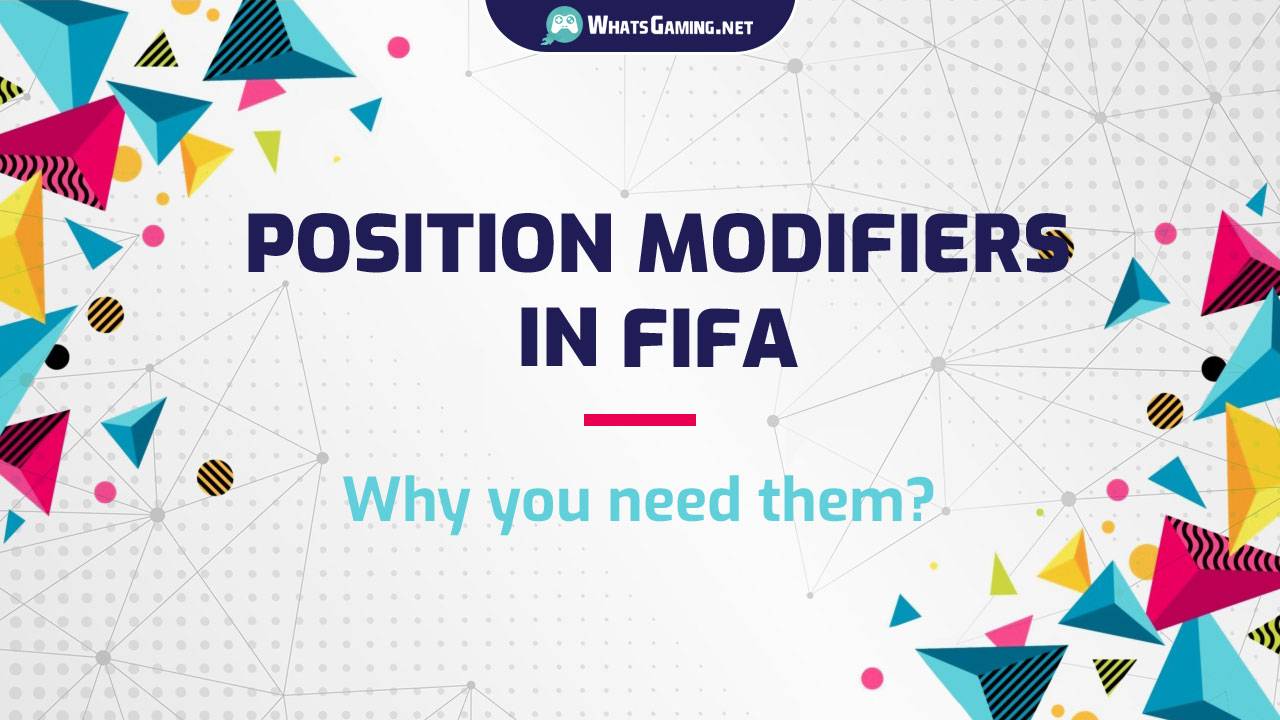 © WhatsGaming
What are Player Position Modifiers in FIFA?
Position Modifiers are great items in the game of FIFA for changing a player's position so he fits in your squad better than before. They are considered as consumable items and can be traded on Transfer Market. You can pay the price for any of these position modifiers in FIFA Coins on the market and then you'd have to apply the item on a player.
Other than buying these items, you may receive them from FUT Packs. During the pack opening, for example, if you open a regular gold pack, it will contain some players and consumable items. One or two of those consumable items can be position modifiers. They are considered valuable items.
Why do you need Position Change?
You may be familiar with Chemistry in FIFA. If not, it's a criteria to determine how two players match in a squad. Mainly, based on nationality, league and club, two players can have a red, yellow, orange, or green link between themselves, and by calculating other links, a player's chemistry can vary between 1 to 10. What matters here, is the fact that a player can get the most chemistry number when he's used on his exact position. But as you know, it's not always possible. So you may have a forward with CF as his main position, but your formation could have 2 strikers with ST. In that case (for example, 4-4-2). If you use that CF player, his chemistry will drop. He may get a 5 or 6 or 7, depending on other players. But if you use a player who is an ST, his chemistry can even reach 9 or 10.
So, the remedy to improve your player and make him fit to the new position is to use position changers.
How to apply Position Modifiers
In order to use the position modifier, you should go to your club, and open Consumables, and then Positioning. Then choose the right position modifier and then search for a player in your club and then there's an option called "Applying Consumables". Press A and apply!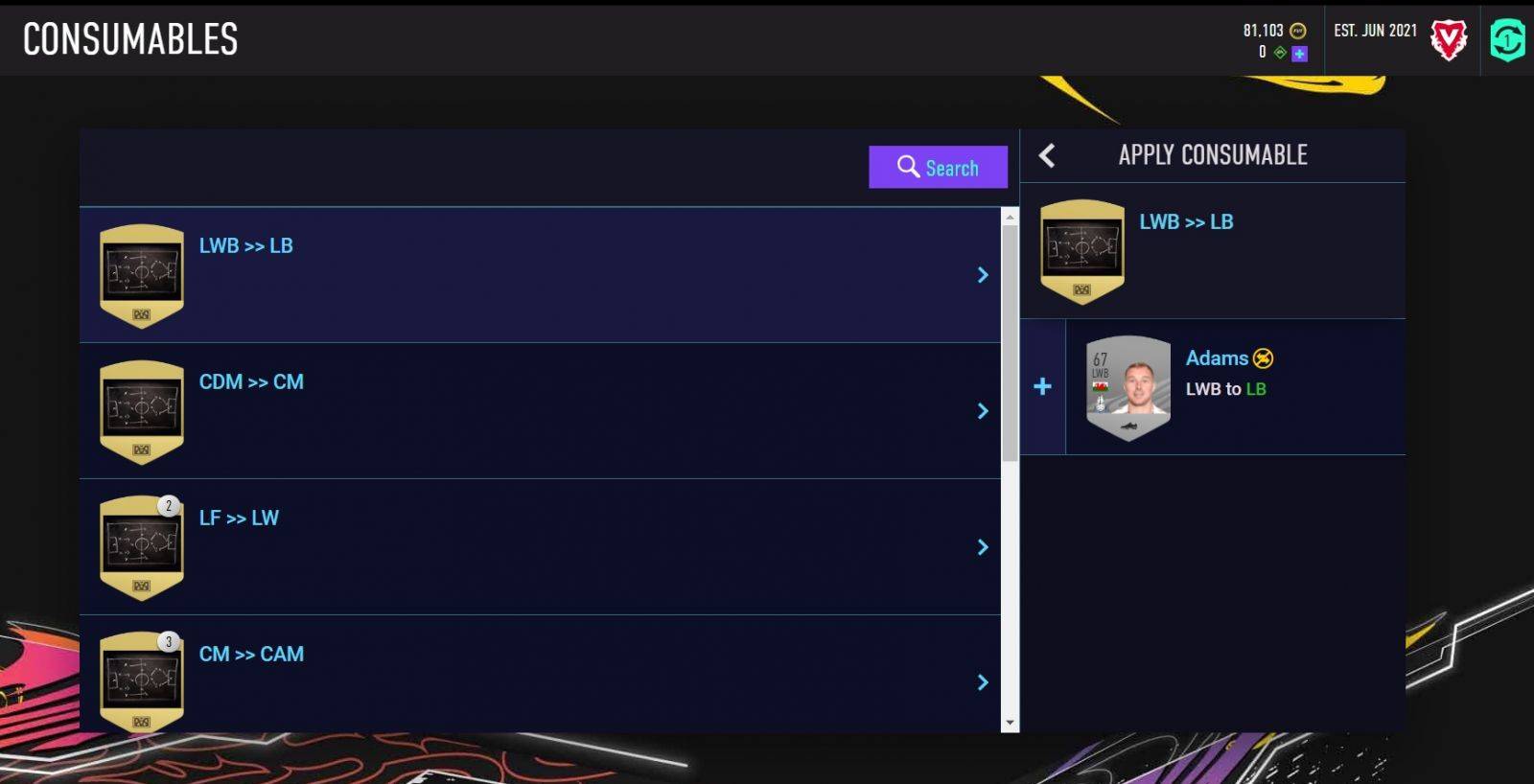 The name of the given modifier is something like "CF >> ST". Make sure to apply the right modifier, otherwise you would waste the consumable item.
Usually, modifiers are great for substitutes. Because the gamers usually buy players for their squad with proper position, but some times you have to change formation against a tough opponent, or sometimes you have to swap players from the bench, and the substitute may be not properly fit with the position. So, these modifiers come handy.
Are position modifiers permanent?
Yes, they are! Although there was some doubt in a Reddit page considering that there's a stopwatch icon next to the player who receives the modifier, but it's known that the modification lasts forever.
Price of Position Modifiers in FIFA
At the time of writing this article, the average price of modifiers for gold players are as follows in FIFA Coins:
LWB >> LB: 200 FIFA Coins
LB >> LWB: 500 FUT Coins
RWB >> RB: 1300 F.C
RB >> RWB: 200 F.Coins
LM >> LW: 2000 FIFA Coin
LW >> LM: 1500 FUT Coin
RM >> RW: 1800 FIFA Coins
RW >> RM: 700 F.C.
LW >> LF: 1100 FC
LF >> LW: 500 F.C.
RW >> RF: 1000 coins
RF >> RW: 200 Fut coin
CM >> CAM: 3000 FIFA Coins
CAM >> CM: 4700 Fut Coins
CM >> CDM: 1900 coin
CDM >> CM: 3000 F.C
CAM >> CF: 550 coins
CF >> CAM: 1600 FUT Coin
CF >> ST: 2500 coins
ST >> CF: 5K FIFA Coins
You may find modifiers with cheaper prices on transfer market of course, but most of the times, you should be prepared to pay that much for the above items. The max price for each of these modifiers is 5K coins though.