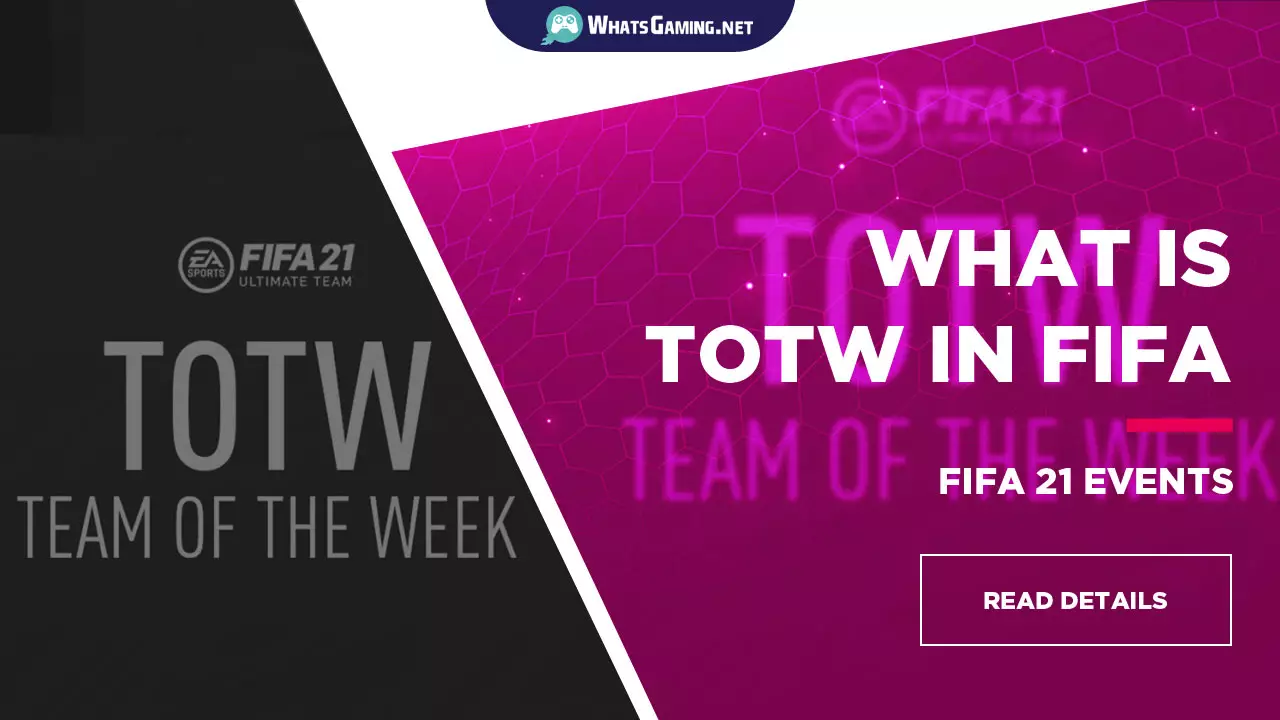 What is the Team of the Week
As a FIFA player, you've probably dealt with In-Form cards that show up on your path from time to time and you may wonder how they work and where you can get them from. In this article we'll talk about TOTW cards that could help the gamers use improved players in their team and even make FIFA 21 Coins using the methods that we'll share with you in the end.
What is a TOTW card?
TOTW stands for the "Team of the Week" and it's an event in FIFA. It's happens every week and it will introduce some In-Form cards for you to use. You can see the full list of FIFA 21 Events in our blog.
Now, what does TOTW really mean? Like we said, it's a weekly event, and EA will form a fictional team based on the performance of players in different leagues in real life, and they'll put the players together to assemble this team of the week, and as a result, around 20 players who get elected will receive a black IF card which is labeled as TOTW.
Additionally, the team of the week will be available for 1 week so you can play against in the TOTW Challenge mode in FIFA.
The event takes place each Wednesday, at 6:00 PM, UK time.
What can I do with a TOTW Card?
You may encounter TOTW Cards in FUT Packs when you buy them or in the Transfer Market and you'll notice that the prices of these cards are slightly higher than the regular non-IF cards, and that's because of the improved skills in that card. In fact, the EA designers will watch the players in Premier League, Bundesliga, etc. and see which player performs better for which skills, and with their own secret measures and methods they'll pick those players for that week's TOTW and will improve that specific skills for the black card. And the player's position is also determined based on which positions the player has been performing better in real world.
You can buy the TOTW cards, simply because they're better than the normal cards and consequently improve your team's performance. You can also sell the cards to make some money.
How to Make FIFA Coins or Real Money with TOTW?
One way to make FIFA Coins is by investing in FUT Packs, where you buy specific packs before an event takes place or a card's price goes up and when it's higher in the Transfer Market, for example when there's an SBC going on, you'd sell the cards at a higher price and thus make millions of FUT Coins.
TOTW Cards can also be used as investment subjects. You will need to watch the games of the current week closely to have an idea which players will be likely chosen for the Team of the Week. If this prediction turns out right, you'll make lots of coins, otherwise you'd lose some.
Now, TOTW predictions are not easy, as you know. Some websites share their own opinions and predictions of TOTW every week, some times they are close and some times they're not! So, it's up to you to pick which website or social media channel to follow for TOTW Predictions. But as you know, nothing is 100% sure.
Now, if you make millions of FIFA Coins, you can of course use them to buy great players on Transfer Market for your team, but one day you'll have much more than you need and you may wonder if you can make real money with the coins. Some people do that frequently and it's become a source of money for them. We at WhatsGaming are happy to walk you through the process and are one of the best websites where you can sell FIFA Coins to. Should you have questions regarding the process or concerns about its legitimacy or how your account is safe during the coin transfer, you can read our FAQ or just send us a message via our Live Support.
If you're interested in FIFA investment, here's a thorough article covering the subject that will give you an idea how to make coins or money in FIFA 21.
How are TOTW Cards chosen?
Now, for making a good prediction about TOTW, you should have an idea how EA chooses the cards and what criteria do they have when they pick TOTW cards from the candidates. Here are some features that possibly have an important role in selecting the TOTW cards:
No. of Goals scrored
No. of Goals saved
Minutes played
No. of Goal Assists
Match difficulty
Man of the Match
etc.
As you can see, features that usually take place in a game that brings a player higher compared to others, like amazing saves, or successful dribbling, scoring great goals, etc. that the viewers could remember, will increase the chances of that player to be chosen as one of the members of that week's TOTW.