What is TOTS in FIFA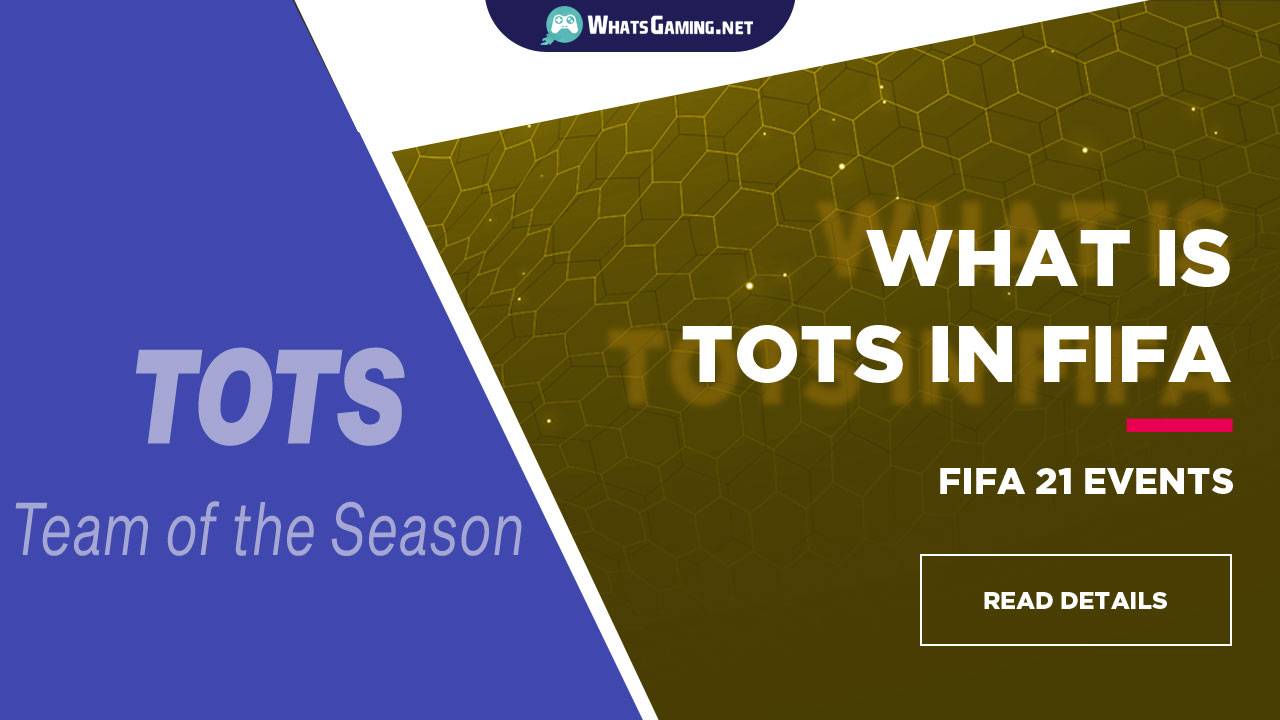 © WhatsGaming
TOTS stands for the Team of the Season. Similar to TOTY, TOTS is a virtual team, formed by EA each year, based on the players' performance in the past season. Usually, the season ends in May, around 10th. Last year, the TOTS of FIFA 20 was called TOTSSF (Team of the Season So Far) due to the unplanned closure of the leagues because of the Covid-19 pandemic. This year, luckily, we'll have the regular TOTS for FIFA 21.
Differences of TOTY and TOTS
If you've noticed, there are many similarities between TOTY and TOTS. But there are a couple of differences that makes each of these FUT Events unique. First of all, the TOTS is chosen after the season's end (UK calendar), not at each year's end. Also, unlike TOTY, a couple of squads are chosen for TOTS for Premier League, Bundes Liga, Serie A, La Liga, League 1, etc.
The users can vote for bronze, silver and gold squads for TOTS. And as the result, each player who were chosen for TOTS will get an IF blue card. These blue TOTS cards are high ranked and great for your team. But if you want to compare, TOTY cards are a bit better. You can buy TOTS cards, but it requires more FUT Coins to buy the blue ones. But those players are always great and worth the coins to spend on.
You can actually play against TOTS. But not many people like to that! Because the stars in TOTS squad are hard to beat. They always find a way to get through and score! You may need to spend some FUT Coins and buy some great players to be able to beat them.
FIFA 21 TOTS Date & Predictions
Each year, some players will be nominated to be chosen in the Team of the Season. Based on the number of goals scored, goals assisted, saves, in general, great performance, a list of players will be available here to vote.
The date to choose the TOTS this year is May 1st to May 7th, 2021 for Premier League. Other leagues like La Liga, Bundes Liga, Serie A, will have their TOTS next weeks (May 7, 14, 21, 2021). When all major leagues have their own TOTS, then in early June 2021 there will be the ultimate TOTS, which is a team made from players of all leagues.
Here are our predictions for the ultimate TOTS of this season:
Manuel Neuer
Alphonso Davies
Virgil van Dijk
Sergio Ramos
Trent Alexander Arnold
Joshua Kimmich
Kevin De Bruyne
Bruno Fernandes
Christiano Ronaldo
Robert Lewandowski
Kylian Mbappe
Lionel Messi