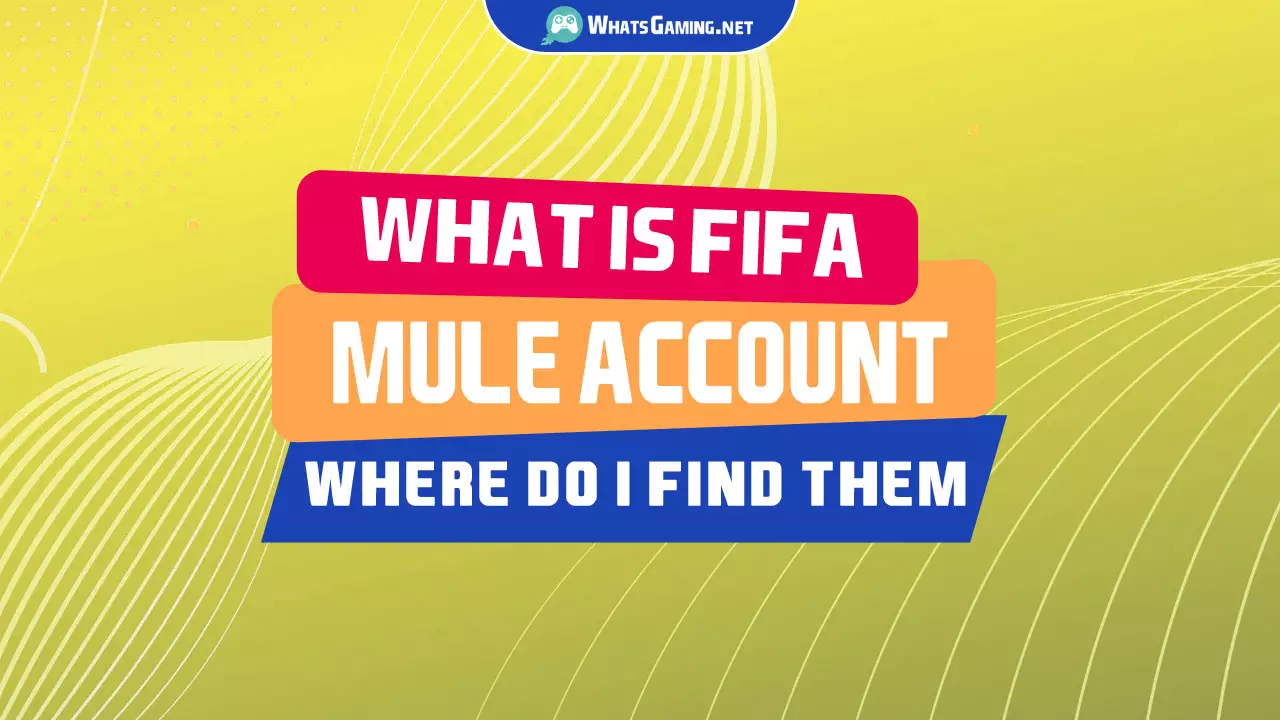 What is a FIFA Mule Account?
What is FIFA Mule Account?
In FIFA Ultimate Team it is extremely difficult to get a lot of FIFA coins. Only with a lot of luck, intensive trading and many games is it possible to get to a very good squad without having to buy FIFA coins. Therefore, many players are now taking the opportunity to buy a FIFA Mule account directly instead of FUT coins. This account is nothing more than an account where the owner has mostly earned a lot of FIFA Coins, including through Squad Building Challenges or FUT Trading. You can buy this FIFA Mule Account, use it yourself or transfer the existing FIFA Coins to your account on your own.
What are the advantages and disadvantages of buying a FIFA Mule account?
There are many different advantages and disadvantages to buying a FIFA Mule account. The possibility of having full access to the account and being able to transfer FIFA coins independently is an advantage for some, but not for others. There is a risk of being banned if you have no experience of safely transferring FIFA Coins. For this group, it is recommended to buy FIFA Coins directly from reputable providers such as WhatsGaming.net.
However, if you have experience, you can benefit from a FIFA Mule Account in two ways. On the one hand, the FIFA Coins on the account are usually cheaper. On the other hand, there are often players that you can sell for FUT Coins. However, all this has the disadvantage that you have to transfer the FIFA coins yourself and that is a correspondingly large amount of time. You also have to switch back and forth between your account and the mule account.
How do you transfer FIFA coins without being banned?
Since the transfer of FIFA Coins violates EA's terms and conditions, we recommend that you be particularly careful and exercise your patience. The safest way to transfer FIFA coins is to place the players on the transfer market for a maximum of twice the average price. You can look up the average prices of each player at futbin. In addition, you should allow 8 hours to pass each transfer until you want to transfer the next FUT coins. Of course, this method is time consuming. However, if you want to transfer FIFA coins safely, there is no way around it.
FIFA Mule Account cheaper than FIFA Points
However, if you decide against a mule account and do not want to buy FIFA Coins, you only have the FIFA Points. However, FIFA Points can only be used for packs and fut drafts. So you invest your money and you must be very lucky to draw a good player or to be somewhat successful in the draft. Here is a small overview of the current FIFA Points prices.
| | |
| --- | --- |
| FIFA Points | Real Money |
| 100 | 0,99 Euro |
| 250 | 2,49 Euro |
| 500 | 4,99 Euro |
| 750 | 7,49 Euro |
| 1.050 | 9,99 Euro |
| 1.600 | 14,99 Euro |
| 2.200 | 19,99 Euro |
| 4.600 | 39,99 Euro |
| 12.000 | 99,99 Euro |

BUY CHEAPEST FIFA COINS NOW!